I'm surprised this hasn't made the frontpage; Chinatown Fair, located in Chinatown, New York, is currently under new management, and is under renovations. This is great news to hear; an entire year has passed since Chinatown Fair, the most culturally significant arcade on the east-coast, and a shining icon of the Arcade Community, has finally used a full bar of meter, and is prepared come back in-full swing.
But how will the reemergence of this titan affect 8 on the Break, the east-coasts other prestigious gaming-colisuem, and the United States oldest-running arcade; will New Yorkers rather go to a local dig, than New Jersey? Will Chinatown's return attract away some of The Break's long-distance customers from outside the tri-state area? Only time will tell.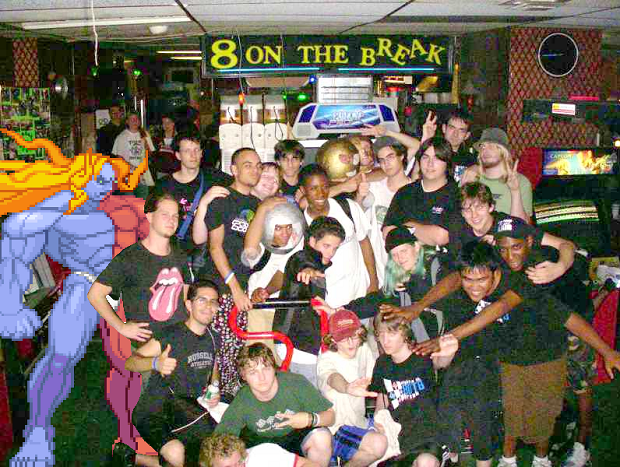 "Gill wasn't there when we took the photo!"
source:
http://shoryuken.com/2012/03/16/rumor-new-york-citys-chinatown-fair-to-reopen/
---
LOOK WHO CAME:
DrButler
smurfee mcgee 1
kidplus 1