In honor of Captain Falcon, also - if you ever played Kinetica(lookit up) then you'll love this track! 2:41 is the final lap theme for the track.
- Be careful what you post! "Just because you get a second chance, don't be expecting a third."
---
About DiVISIVE Shinobi
one of us since 2:04 AM on 11.07.2017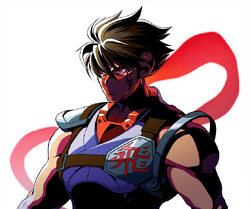 If you like amateur gaming, i'm the guy! I specialize in TONS of gaming genres. What my favorite you ask? Well...
Platforming
Action RPGs
Command RPGs
Fighting Games (So much fighting games)
Racing
And it goes on and on!
I record gameplay of sweet games from way back!
I also upload them to Youtube; so if you wanna view some:
https://www.youtube.com/channel/UCwlh7Qrbn7txyhD046yRsMA?view_as=subscriber
QUICK BROWSE:
View some of my CBLOGS over here!
2017 Video Dump Vol 1: Fighting Games - https://www.destructoid.com/--477871.phtml#post