Here's the map of the 8 day road trip that I took this past summer. Gas and hotel stops included it surpasses 4600 miles. Night stops were St Louis, Dallas, Albuquerque, Las Vegas, Fresno, Eureka, Eugene, and Finally Seattle. Pics to come on QPs.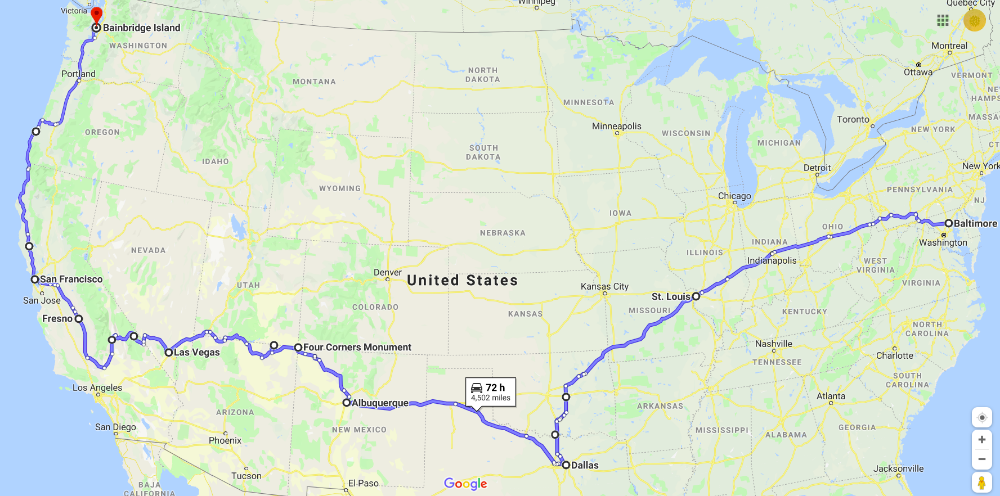 ---
About Destructoids Very Own Ein
one of us since 4:49 PM on 03.04.2014
What can I say? I come here for comments, stay for the articles. ;)
New to video game blogging, but seeing as there is a limited audience and limited information about things that I like, I think I can try my hand at writing about them.