When people think of the early frontier in the United States the image of a cowboy is prevalent in the mind. This is why the iconic Wild West has become the settings for numerous video games. Cowboy and western games were much more popular in the early days of gaming but there are a few gems that stand the test of time and continue to be played. The following are some of the most well-known and best cowboy games ever made.
Red Dead Redemption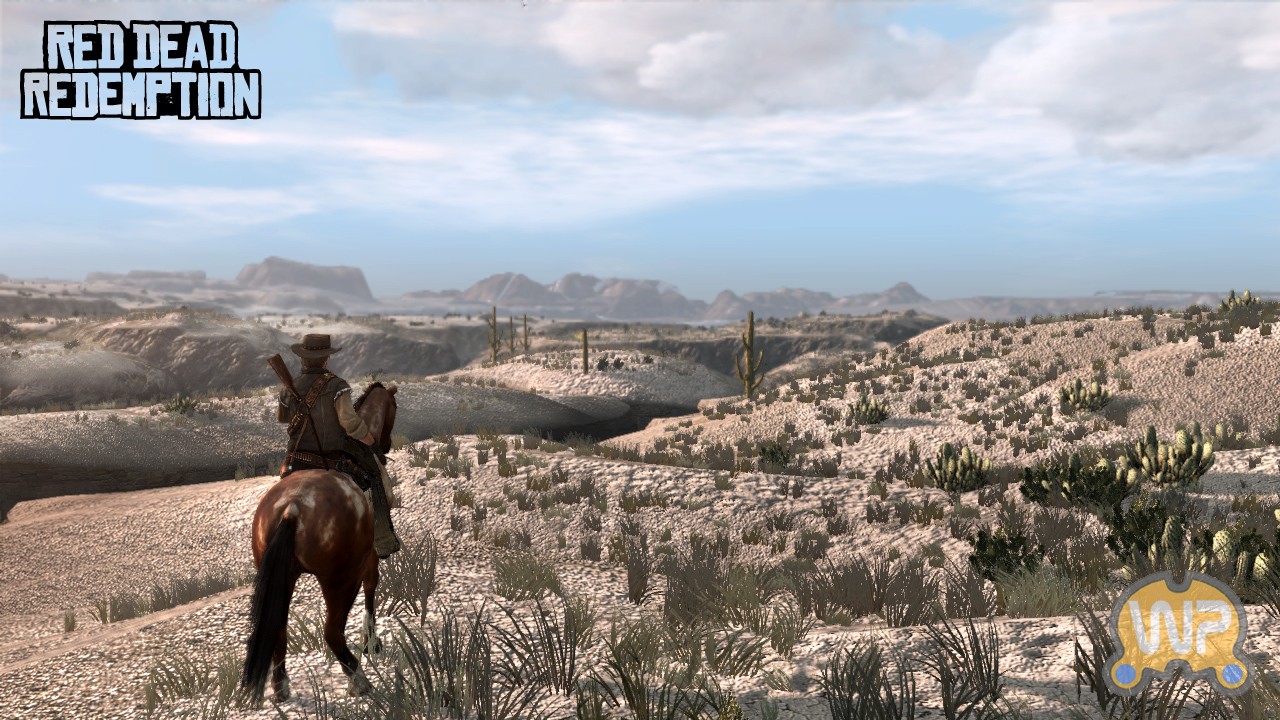 Not beginning the list with Red Dead Redemption would be a tragedy as this is a great example of a cowboy video game in an open world. Red Dead Redemption was developed by Rockstar San Diego and was leased in 2010, it's one of the last generation's most highly regarded yet looked over games. While it did sell well, unfortunately there hasn't been any talk of a sequel to this underappreciated game.
Red Dead Redemption is what you would expect from the creators at Rockstar, it's essentially GTA set in the early 1900's while the western frontiers of the United States were still being explored and developed. The game has a true "do anything, go anywhere" cowboy mentality. It tells the tale of John Marston, a former outlaw, who will be given his freedom if he brings his former gang members to justice. Red Dead Redemption is all about freedom and choices, down to the ability to customize Marston's attire and accessories. Giving you the ability to put your own touch on his cowboy boots, hat, and the type of rugged outer wear that he adorns. These abilities to customize come from playing mini games within Red Dead Redemption like Arm Wrestling and Five Finger Fillet.
Oregon Trail
If you were a kid and had a computer in the 1990's, or at least a computer at your school, then you had to have played Oregon Trail. Although the Oregon Trail seems simple, it can turn quickly for the worst, just like during the real Oregon Trail. The goal is to get from Missouri to Oregon on the Oregon Trail which caused many people to die in real life. Like the real Oregon trail back in the mid 1800's, the players will regularly die from things like dysentery, snakes bites and various other traumas that affected the real travelers from back then.
Those who play the Oregon Trail may die hundreds of times before being able to actually beat the game with all of their family intact. The responsibility of hunting, gathering, and buying supplies rests solely on the player. One mistake could cost you or your family a death or injury. If you haven't played this game, there are downloads all over the internet and even if you are feeling nostalgic then give this game another try.
Harvest Moon
This is like the Sims or Farmville but isn't quite as addictive as either of those games. Harvest Moon has you play a farmer and you have to fight off wolves and grow crops as the seasons change. You build up your ranch and can even try to woo one of the women in town with side challenges. This game is not for everyone but it can serve as a great break if you are frustrated while trying to save the world or destroy it.
GUN
GUN is much like Red Dead Redemption in the way that is set in an open environment. This game gives you the ability to save the town from villains but also gives you the choice of whether you want to be one of the bad guys. Gameplay is not boring as GUN gives you the ability to do mini games as well as side challenges. The voice over talent in this game is very high quality and this helps to make the game more realistic.
These are the 4 classic cowboy/western games that are branded within my memories, the games that make want to be cowboy and explore the unknown. What classic cowboy/western games do you love?
---
LOOK WHO CAME:
Destructoid Gaming
nanashi 1
Rudorlf 1
Luna Sy 1