Video Game High School, the youtube show from Freddie Wong and Rocket Jump, now has its very own Video Game.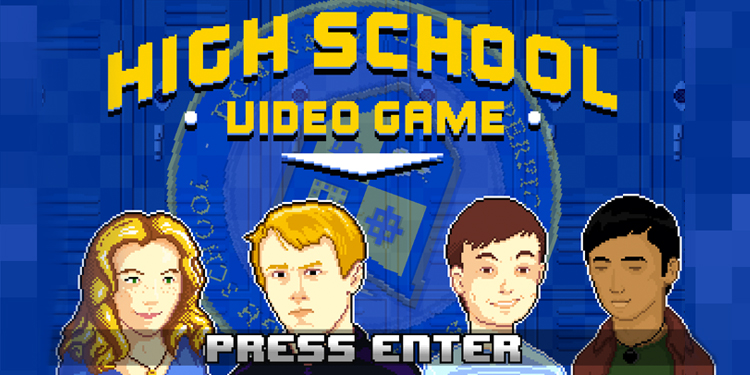 If you've seen episode 3, then you'll have seen it in the episode itself, as they spared little effort in showing off its existence. It's played by Brian D right at the top of the episode, and then played throughout by "The Law". 
It provides a fun blend of 8-bit mini-games, which all bear resemblances to old games that we know and love. Unfortunately, you can't choose which player to play as, like it shows in the episode, but you will play as different characters as it takes you through the events of the first season.
You can find it on Rocket Jump's website, or take a straight link from the episode itself. If you're a fan of the show with a few minutes to spare, or are just bored, then i'd suggest giving it a go for a quick nostalgic buzz.
If I've missed out any important details, please do let me know in the comments.