All right this is betterness. I can give some thought to this. Well im married to a also gamer named Heather. Shes has a PS2 and we share the Ds, i have a Xbox. I had every nintendo system and sega but was forced to sell them for stuff, you know like food.[
IMG]https://i154.photobucket.com/albums/s250/darkanubis_87/austin.jpg[/IMG]
Im heavy first person shooter (great sniper, and awesome assault guy if you recruiting for a team) on pc i like to get my rts on, i liked WoW but i need my own pc for that. I like some rpgs but not all.
I live in Austin Tx and yes i love the Cowboys (but not heath ledger)
I listen to alterative musice such as, slipknot, system of a down, toadies, deftones, mudvayne, tool, nin. I also like my local music so you bitches look up Ok City Ok and Kissinger.
I snack on burgers mostly i fucking love sonic! On a pizza ill take extra cheese mushrooms and bell peppers
Im fave color is red w/ black. My GT is DarkanubisPwnr if your up for a COD 3 match.
My myspace is myspace.com/teh_anubis
er my fave game is anything metroid (except MP:echos fuck that shit)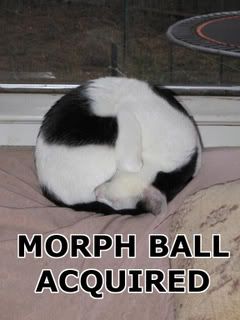 thats all for now ill insert some nice pics and what not when i get a chance