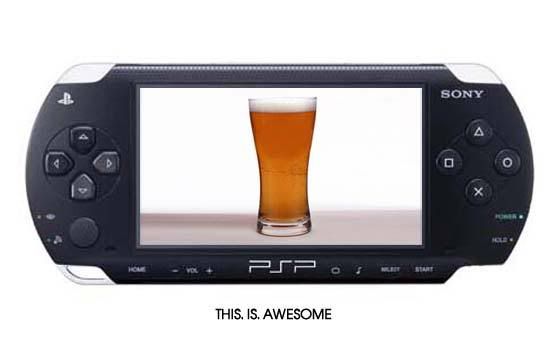 I did it. Downgraded my PSP to 1.5 so I could use homebrew.
Admittedly, I wasn't that impressed at first, the idea of snes and nes emu's isn't anything too remarkable, but then I stumbled upon something that has had me glued to my PSP for the past week, the CPS2 emulator.
It's fucking awesome. I'm getting the chance to play all of these games that I've either never had the chance to play in arcades, or it's just been so damn long I can barely remember what they were like, plus I'm discovering some unreal games i didn't even know existed like Armoured Warriors and GigWing.
For everyone that suggested that Homebrew was the way to go with the PSP, thankyou!
Now the thanks is out there, I've got 2 questions that I've been unable to answer through my searches, and I'm hoping that Dtoid might be kind enough to show me the way once more.
1. As I've had to downgrade my firmware to 1.5, is there any app that I can download to allow me to continue to play my PSP games that require software upgrades, or am i just doomed.
2. Are there any other emus or apps out there that are likely to bring me as much happiness and joy as the CPS2 emu?
As a final note, I'll say that I think I'm now addicted to Super Puzzle Fighter. I never played it before lastnight, but then I figured that I'd give it a quick go, and then 2 hours of my life just dissapeard. oh my god.