Nothing like Gamer Garfield wearing a Crazy Frog t-pose t-shirt on #Cursedmas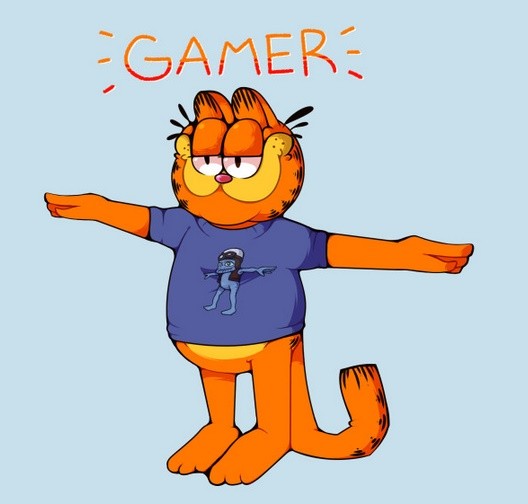 ---
About Dan Roemer
one of us since 4:38 PM on 08.30.2014
I unironically like pop-punk, collect old gaming magazines, and I'm somehow allowed to do stuff around here.

I've been enjoying and dabbling in Destructoid content since 2014. My goals are pretty simple as of late: Have a complete Offspring vinyl and CD collection, film a documentary, and work within games media as a full-time career.

Disclosure: I backed Shenmue 3 on Kickstarter and I'm a former Patreon supporter of Noclip, Mega64, and Alanah Pearce.