So, guess Ill post my gaming area here.
Its kinda slimmed down right now since I recently made a move from Toronto to Vancouver and I couldnt fit my massive amount of consoles and games in my luggage(as much as I like to be naked I need clothes too).
So all I brought with me was my trusty(lies) 360. I bought the TV when I got here along with everything else. I basically started over.
so heres the TV and 360, notice the extra space for the rest of my games once they get shipped out.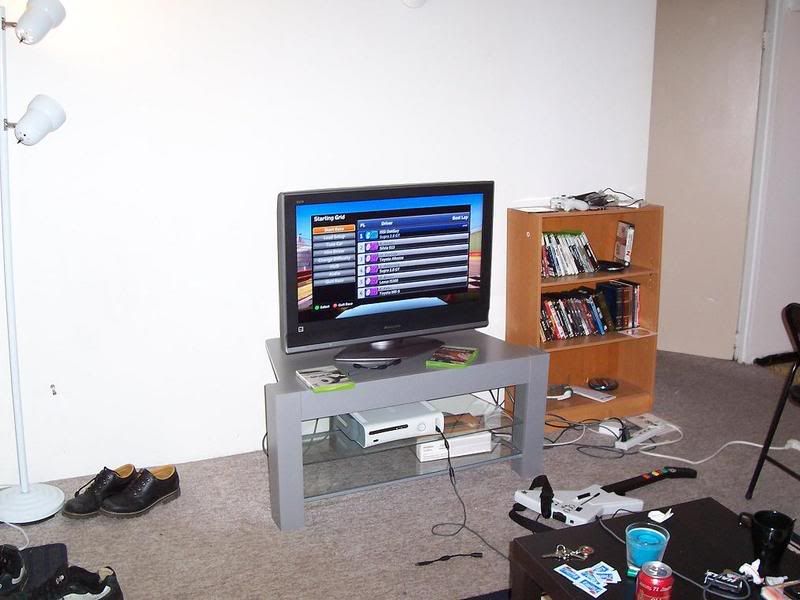 here is my couch that I bought for 50 dollars from a used furniture store. Sweet deal but I still dont trust it.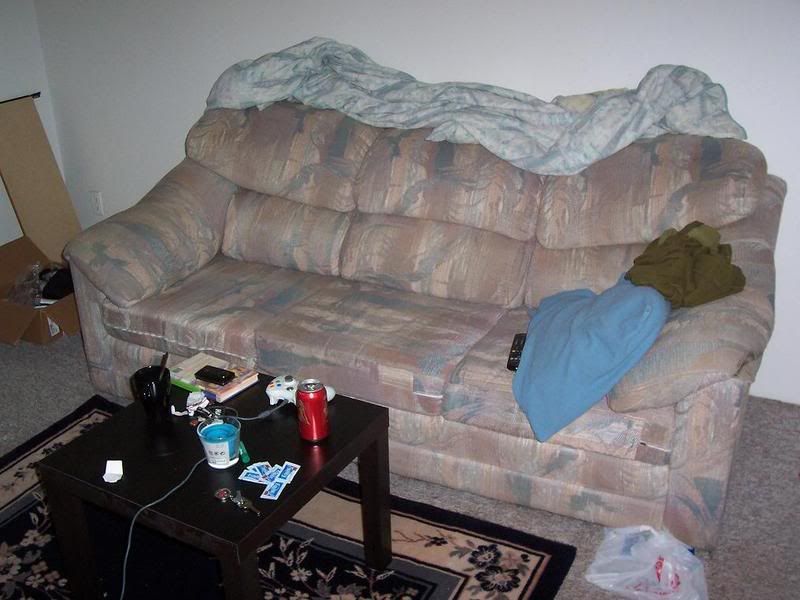 and here is my computer, along with my drums.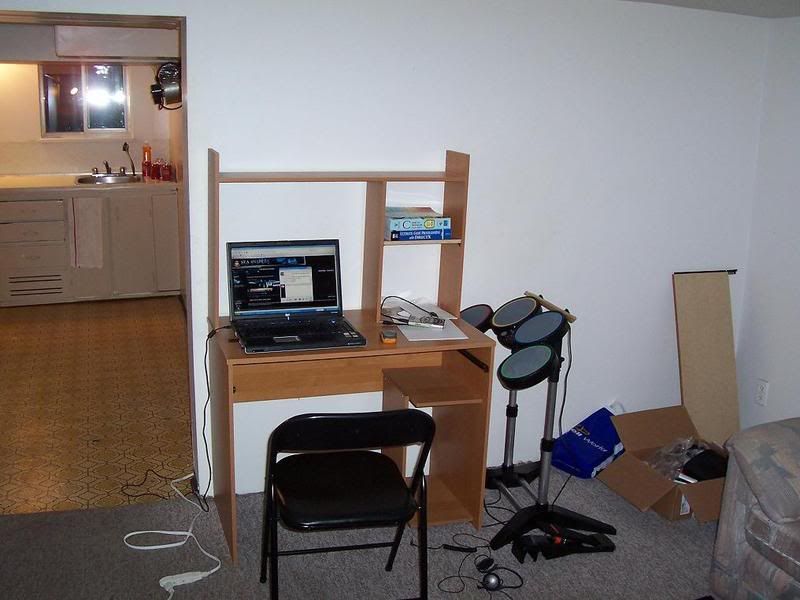 So this concludes my episode of MTV cribs...