Tried my hand at fixing another cassette player and succeeded! Say hello to the Toshiba KT-S3 from 1983. Love the full cassette window on this one. What better way to break it in than with Prince's 1989 Batman album? Now that's old school cool.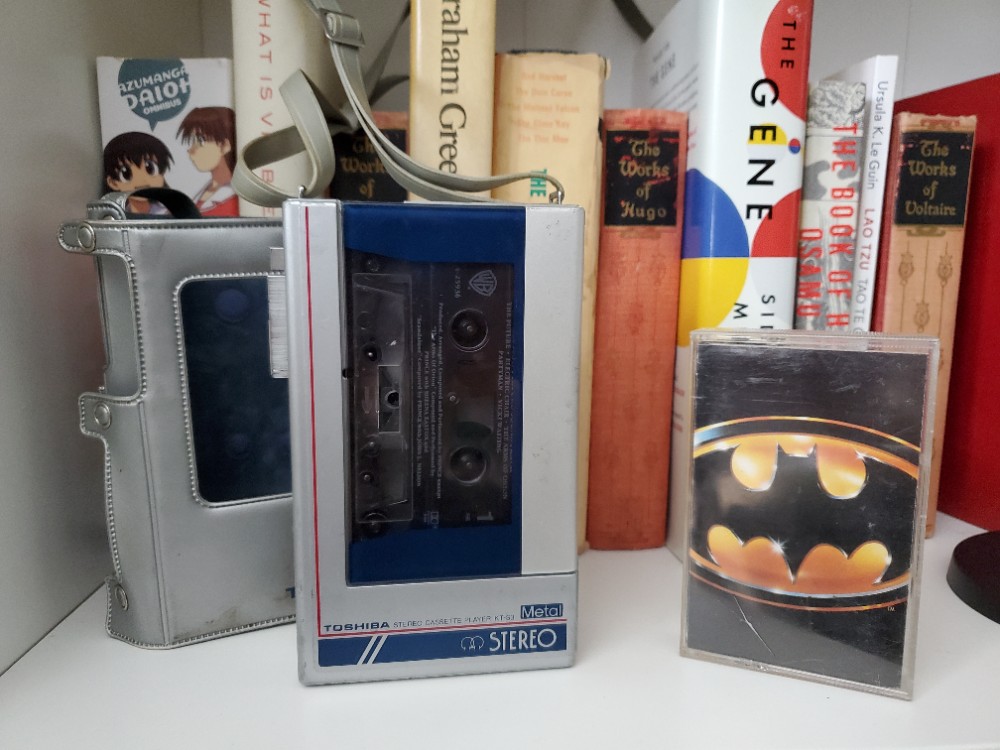 - Day 494 of unemployment.
---
About D-Volt
one of us since 10:51 PM on 06.28.2012
I like writing words sometimes. Do you like reading words sometimes? Then we should get along just fine.