Went to a spooky flea market and bought this sick H.R. Giger tarot card. I love it so much, even the frame is Giger as fuck.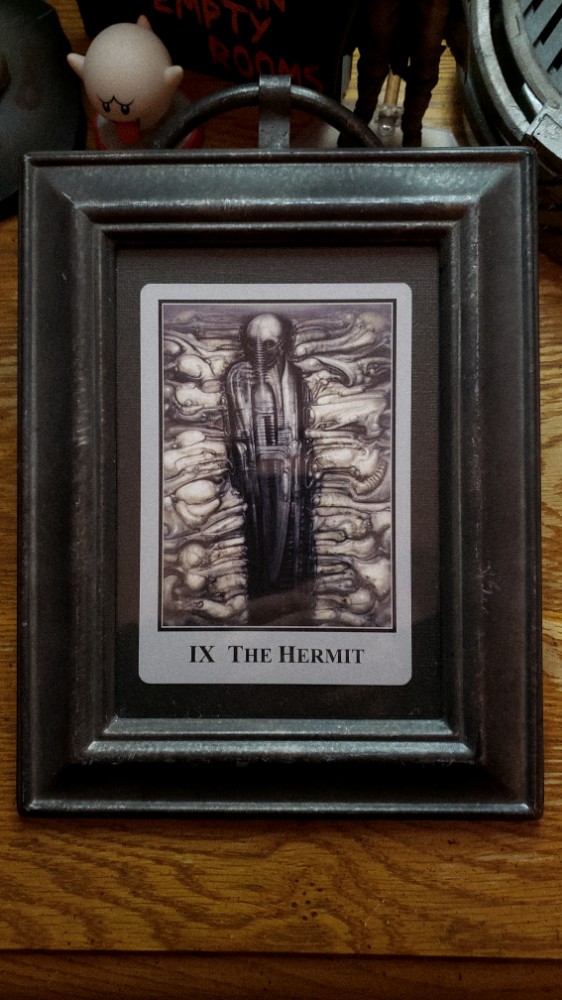 ---
About Czar Kazem
one of us since 11:34 AM on 10.13.2014
Hi. I'm Czar Kazem.

I like movies, I like music, I like video games, I like horror, and I like being sad.