Okay so all I needed to do was sacrifice my soul at the altar of GameStop Pro Member Early Access Bundles and now I've got one on the way! Fuck it, better a bundle than paying a scalper.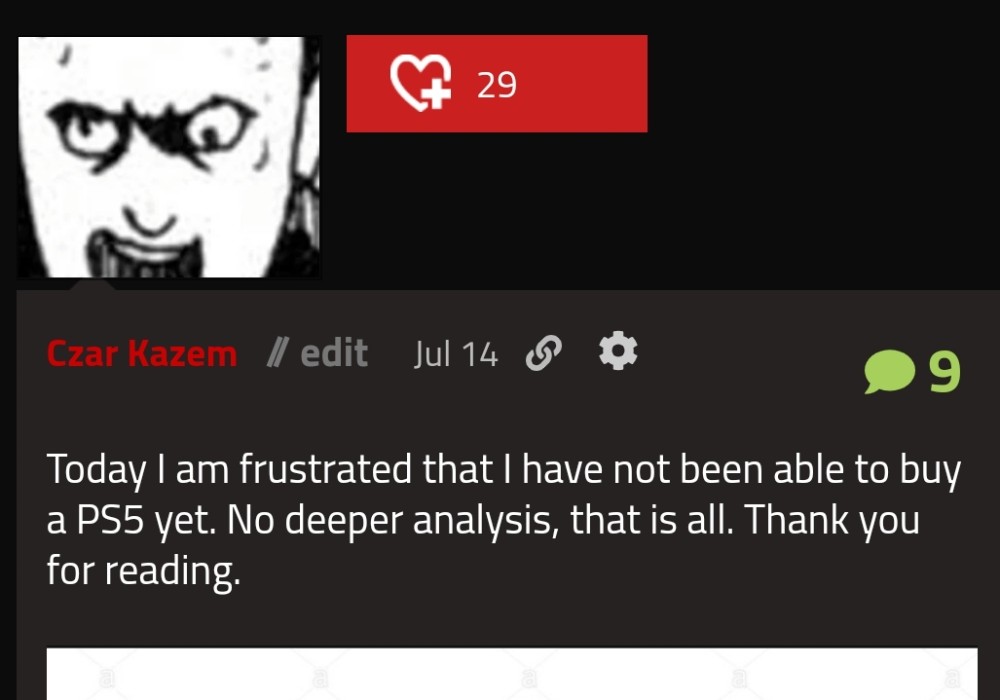 ---
About Czar Kazem
one of us since 11:34 AM on 10.13.2014
Hi. I'm Czar Kazem.

I like movies, I like music, I like video games, I like horror, and I like being sad.