I took 450+ pictures at PAX so I have a LOOOOTTT to sort through.
Just so you guys know, this will be part of a short series that will go way pass anyone's expectations for when PAX 08 stories occur.
But these aren't just regular group shots, no these are THEMED SHOTS!
After a long wait, part III of the PAX Photo Phenom will be COSPLAY!
I got a bunch of photos, so let's get going!
Somehow, I think Mama won't make it better.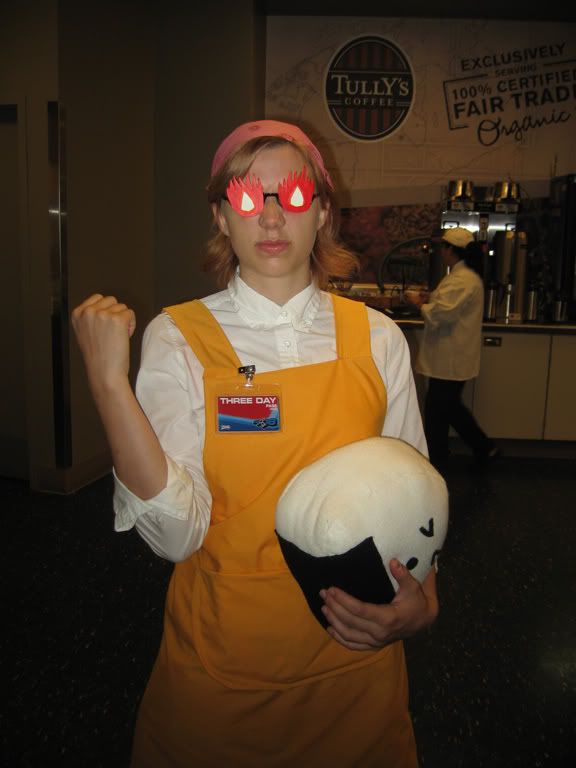 I don't know why I took this picture, there's just a random guy looking at my flash.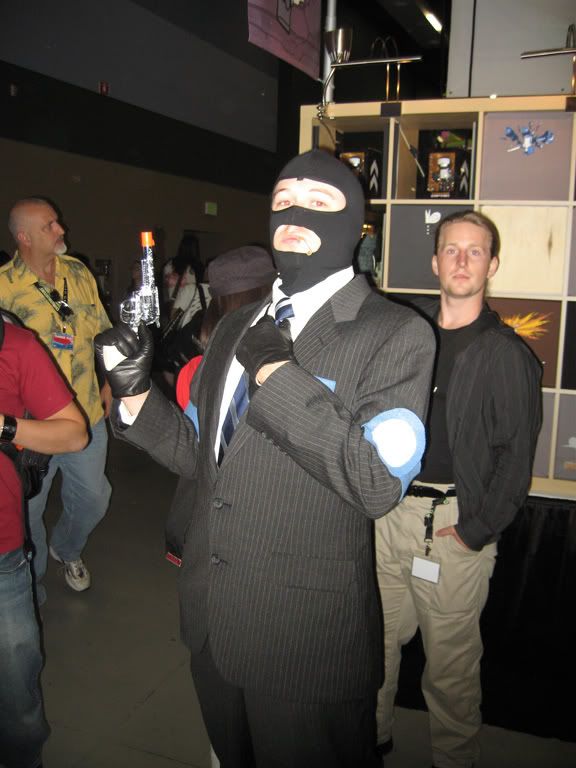 How do you pee?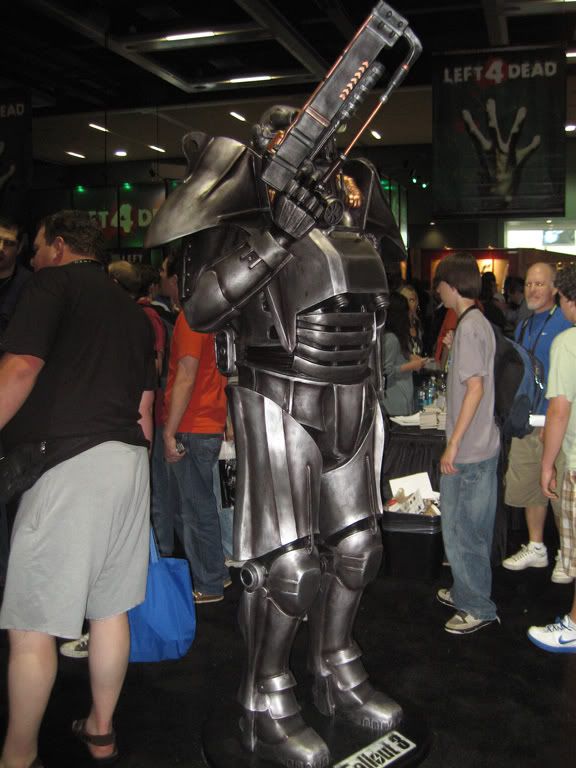 This PAXty gettin' crazy!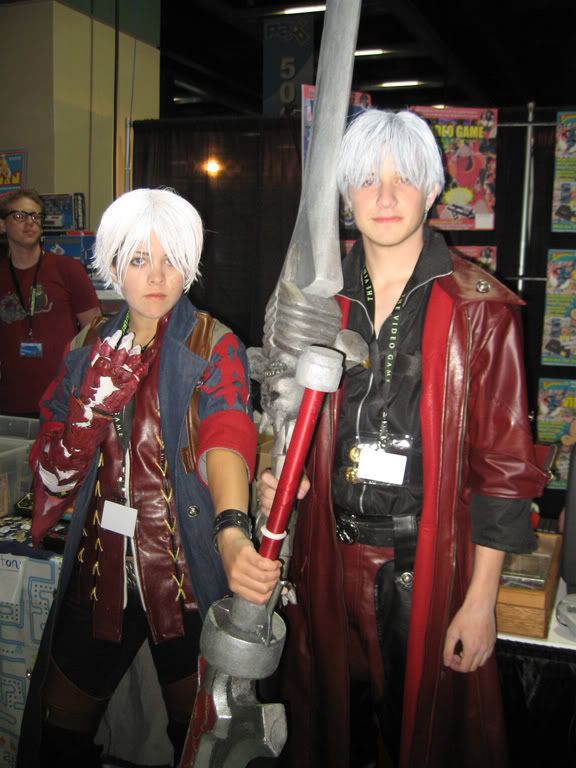 Back from last year, MAN PEACH!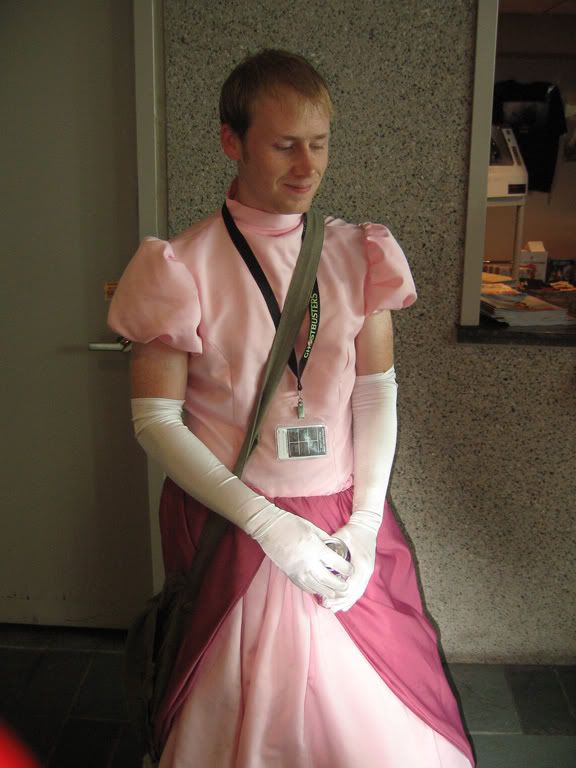 If there's a convention, there's gonna be two stormtroopers and Darth- Wait...
HOLY SHIT!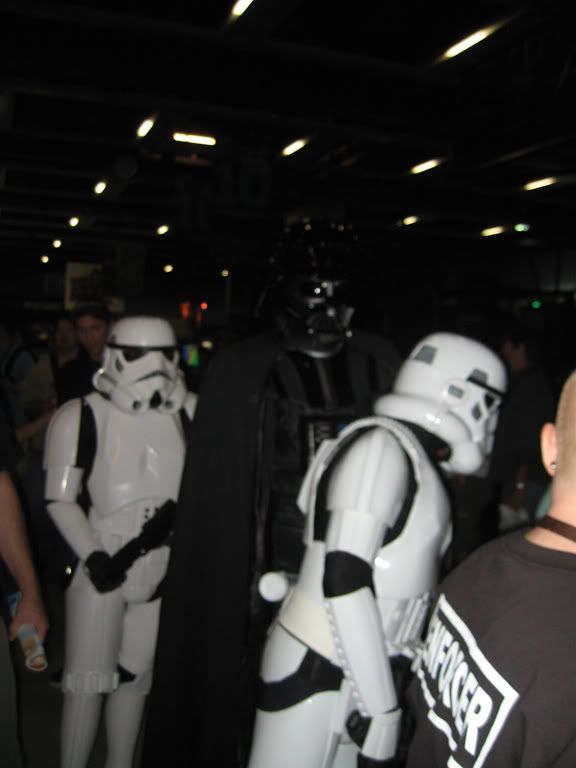 Everyone's favorite Nintendo fan- KING... KING! EYES UP HERE!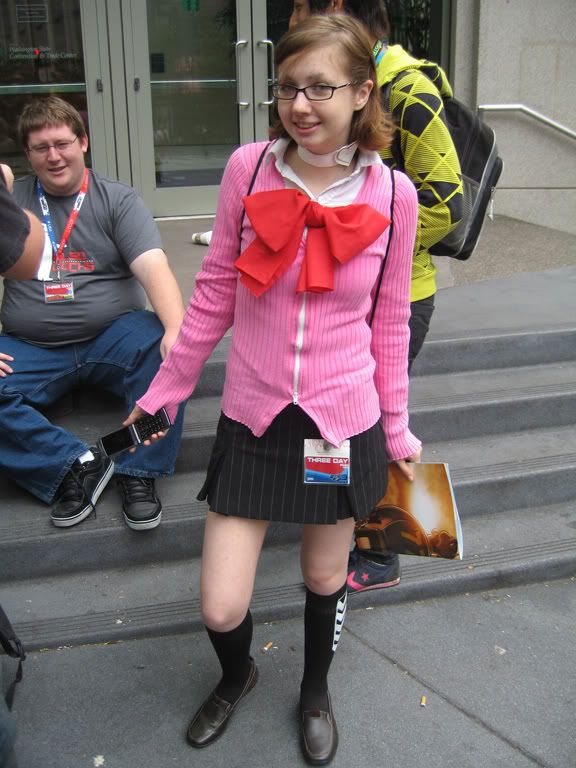 Here's Macca dressed up as FIRE UP! BOMB KICK! BOMB UP!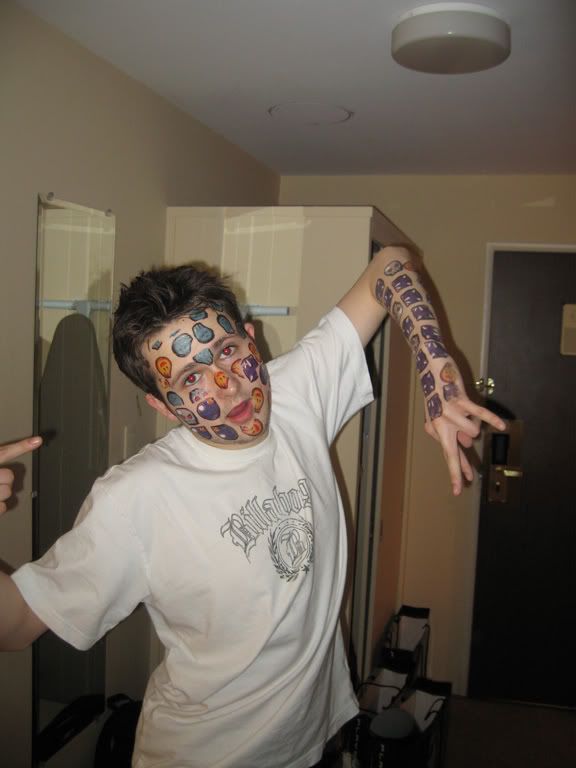 Here's a Dale North cosplayer, notice it's a cosplayer because he isn't flipping off the camera.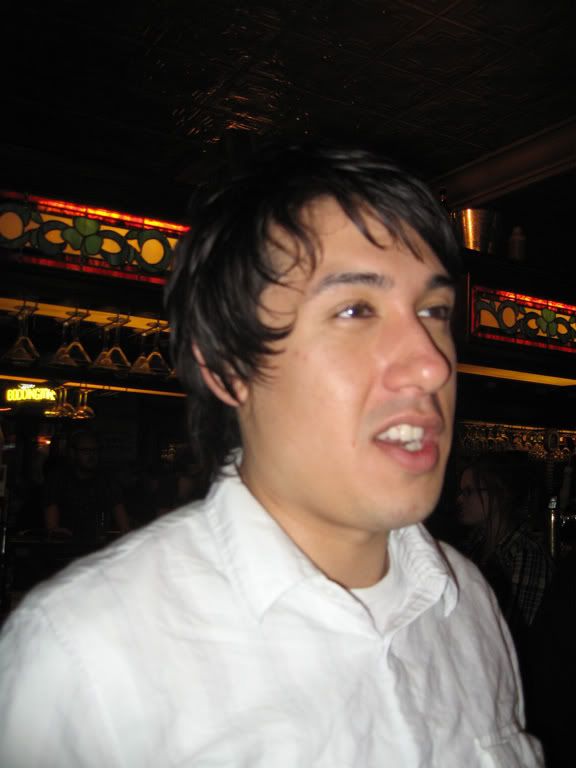 Me cosplaying as the man himself right before fusing with him. Shit, our pinkies didn't touch.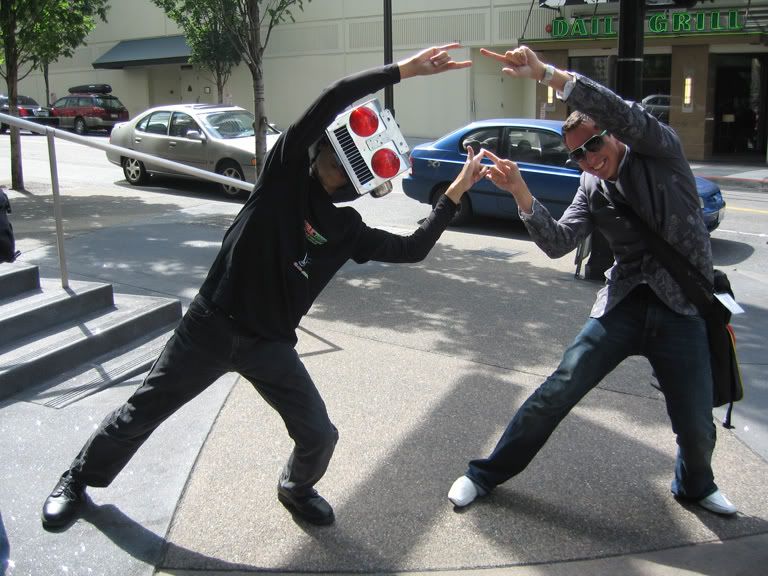 Sorry, I can't keep my eyes away from this one.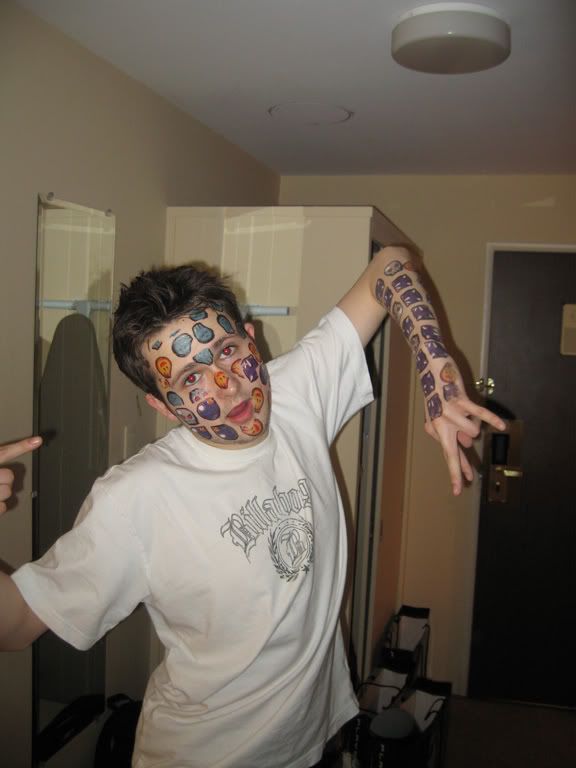 Once again, I just took a picture of a random background.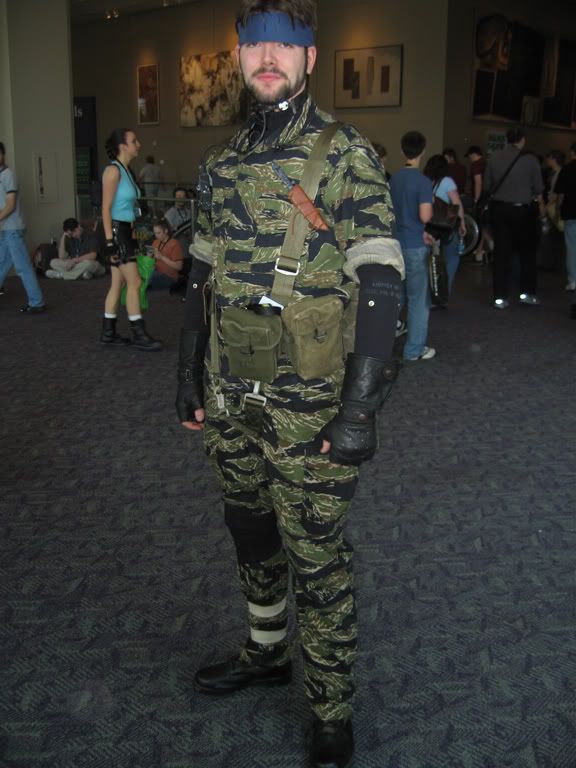 Great idea for next year. Get five people to make a Catbus outfit. It'll be like one of those chinese dragons.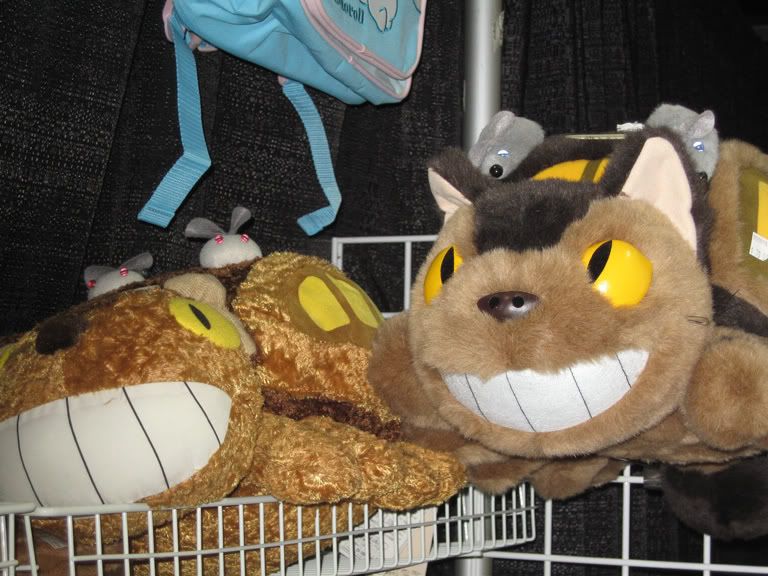 BONK!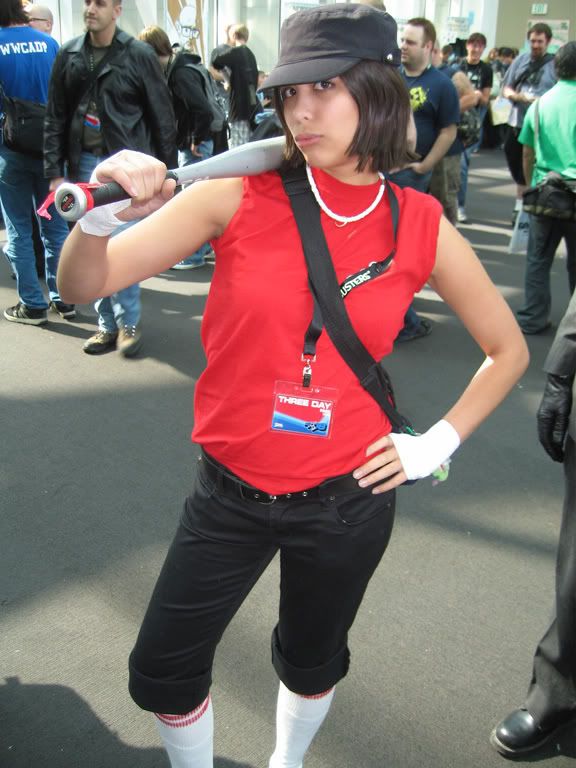 Holy shit, there's a person inside!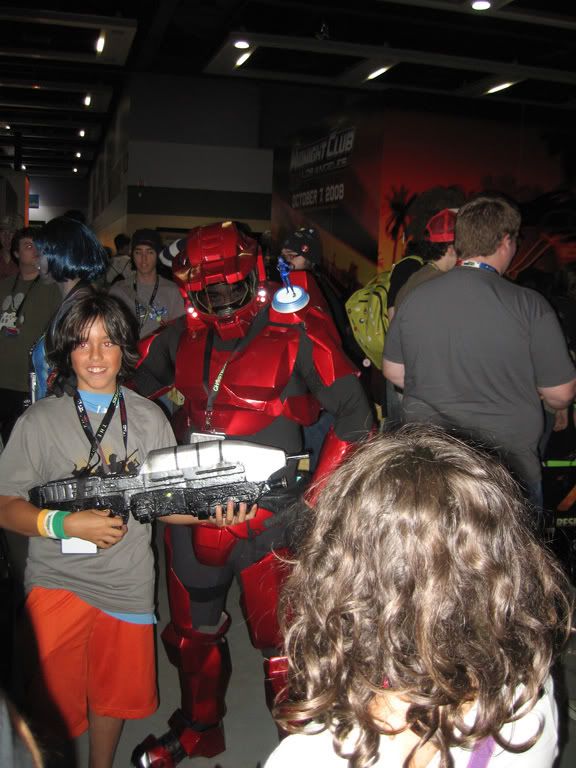 Here's CTZ dressed up like someone holding a gun.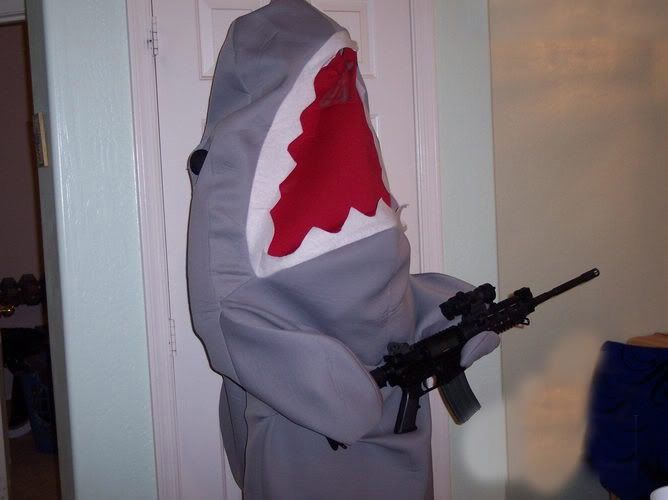 I pressed 'E', works like a charm.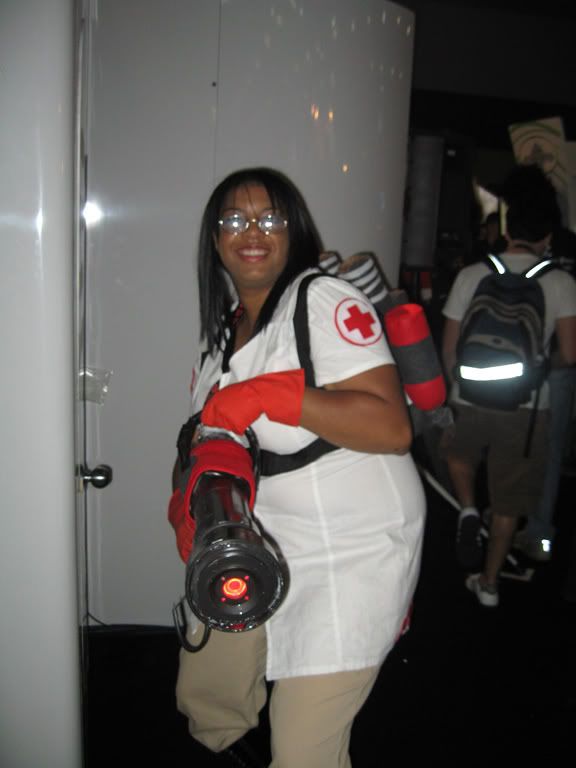 Damn it, good thing the Engineer fixed the flash on the camera for me afterward.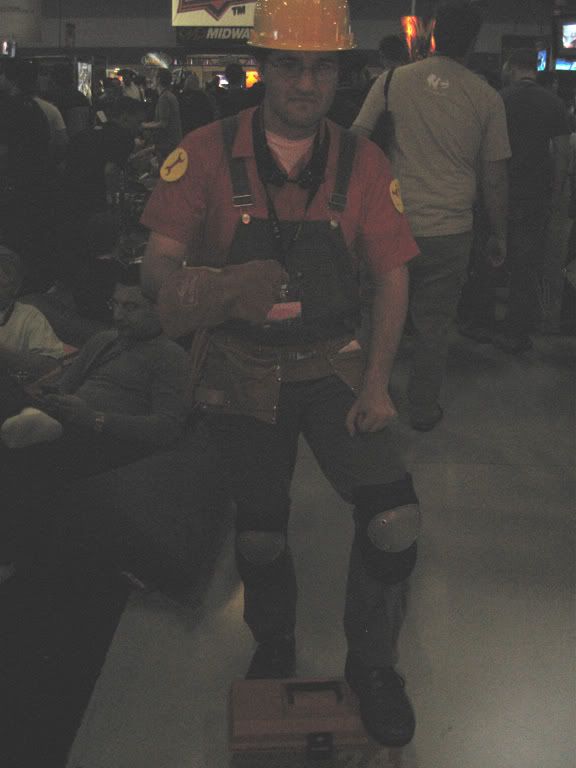 There were midgets inside these earlier, should've took pictures... or stole them.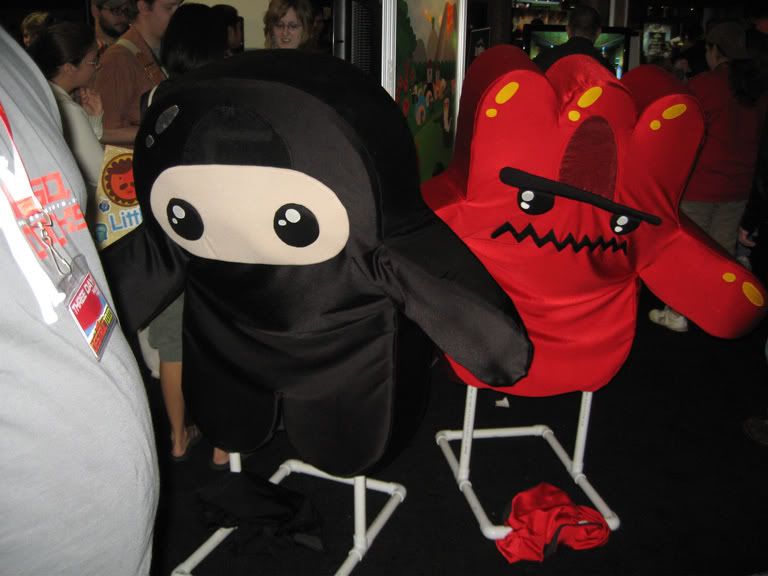 So with that, there is two parts left. Next time, is Destructoid Party Fest! See you later.