Apparently, there's a guy who likes using Benchmark Tests on his computer, hear about what strange Japanese games use for testing your PC. Apparently, he also made a
website rating them.
Regardless, the idea that these games run on your PC is feasable, unlike Crysis.
Wanna run this?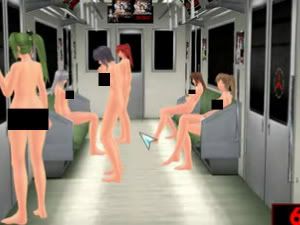 Then
check him out here!
Personally, I like testing things on my Console, I loved the beautiful Source Engine tests and other high end benchmark tests but in this situation, the Japanese continue to be... bizarre. Instead of testing explosions, having thousands of people in a crowd doing different animations, or water reflections on cloth effects with wind resistance and lightning, you get jiggling boobs and a low poly Osaka clone, dancing in different outfits. A bit stale, but worth the look.
Source
Benchmark Otaku
and
Insert Credit
for the story.
Source on pic is from a game called Rapelay, its Benchmark is actually pretty boring.