So I am picking up my copy today, but it seems that there have been quite a few threads popping up over the internutz because of the way the game is packaged. For the uninformed, the game is 4 discs long. And this is what you will see when you open the case. 3 discs on the right side spindle, one in a paper sleeve: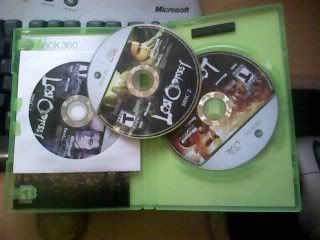 Seriously? What, did they recycle the Blue Dragon cases that people never bought? This is some seriously ghetto shit. ESPECIALLY when you see what the asian/european release looks like:
I mean, really. If my discs end up scratched, this is the reason why. Why couldn't we get the same nice packaging that protects the discs rather than this?