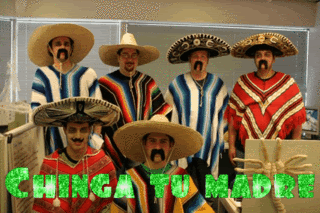 Alex is dead!?? Are you kidding me? Have we all become sheep or lemmings? I really don't have to type all the cliché phrases regarding this new, childish "fad" that means absolutely nothing. If this had some sort of meaning or purpose to actually warrant it a quality blog post, I'd shut up, but this?! Are you fucking kidding me?
I understand it may seem like fun, and you may consider me shitting on your parade, but these posts have no substance and are only pushing down the blog posts that people took more than five minutes to type. I know this won't change shit, but had I not caught this earlier I would have been very irritated to scroll through this mindless banter that does not amuse anyone, but the people spamming the cblogs with it.
I found it quite funny how someone told me that the forums are now better than the cblogs because the cblogs have turned into shit. Well, I think they were right.
If any of you have any sense you won't participate it this idiocy…
DERP A DUR..... MEMES!??! MOAR LIEK LAMES!!! AMIRITE!?!?!?!