This just arrived on my doorstep!!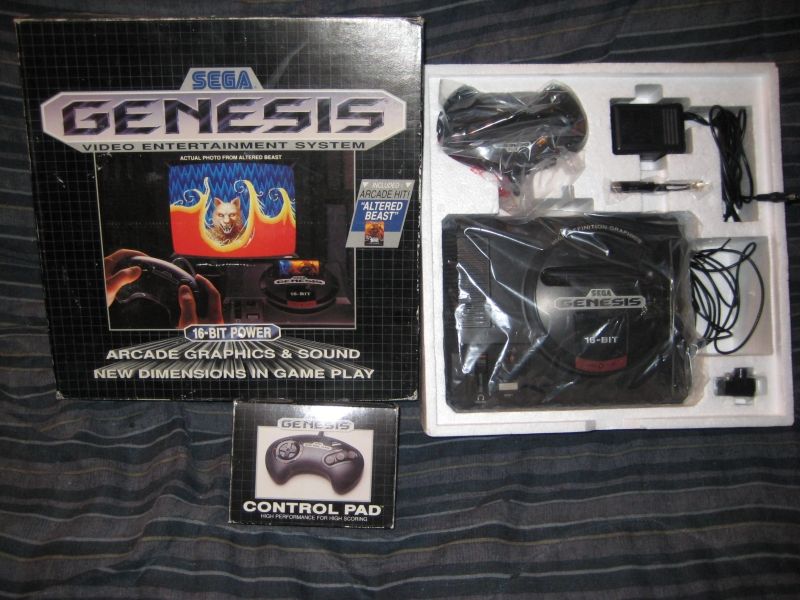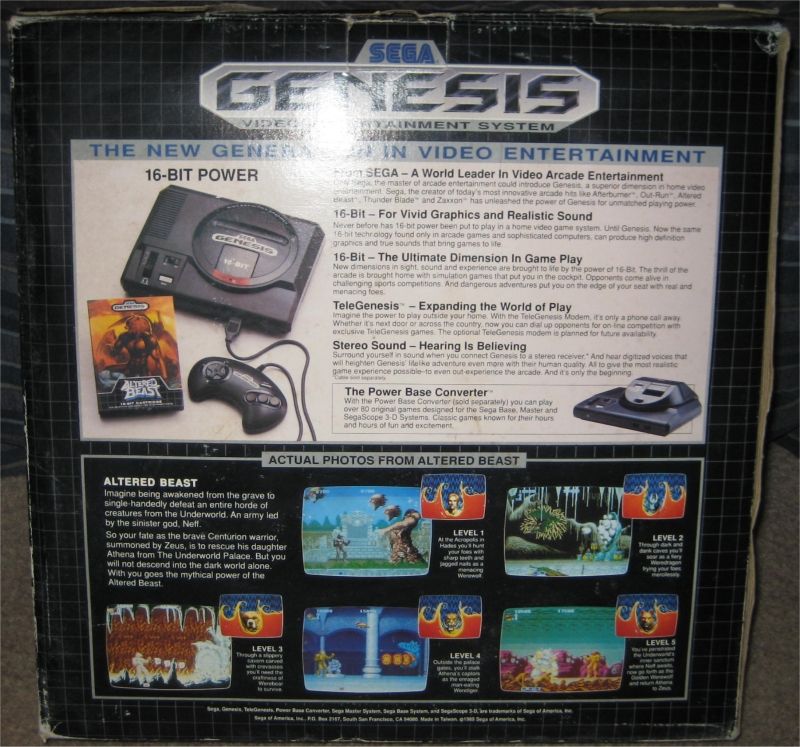 (the box looks a lot better than the pictures here show)
That's right, the uber-slick and ultra sick Sega Genesis 16-bit Console. Notice the rediculously detailed graphics on that Altered Beast image, "New dimension in gameplay" is right! The console itself is still wrapped in its original plastic as is the controller and 2 TV adapters.
The set also included the original manuals (see below)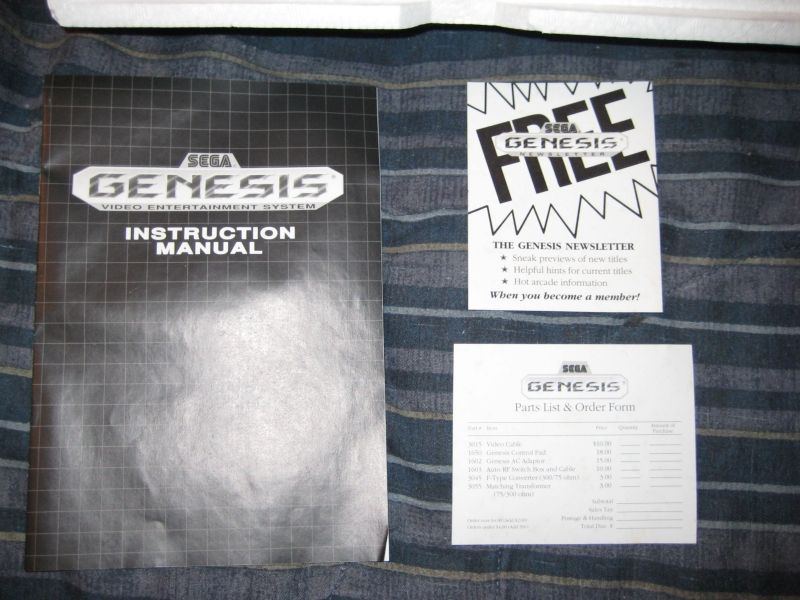 The extra controller was still in its original box as well. I also received six GREAT (not really) games with this 16-bit powerhouse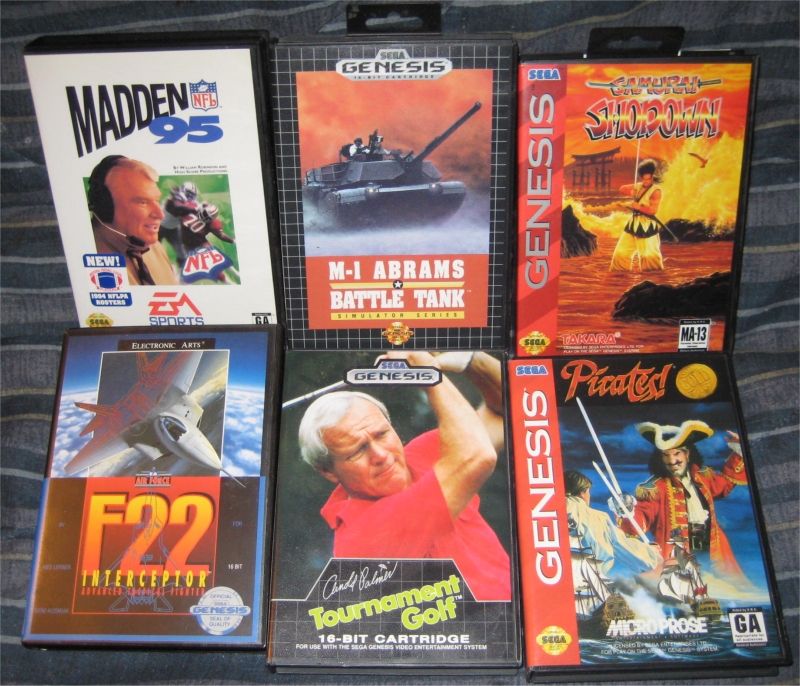 Allbut two still have the original "Hang clip" and all have booklets and registration cards.
Now I know what you MUST be asking yourself, Chilly..How much did this "Arcade graphics and sound" super machine set you back?!!? Well, it was pretty steep.. $16.00 with $8.00 for shipping and handling.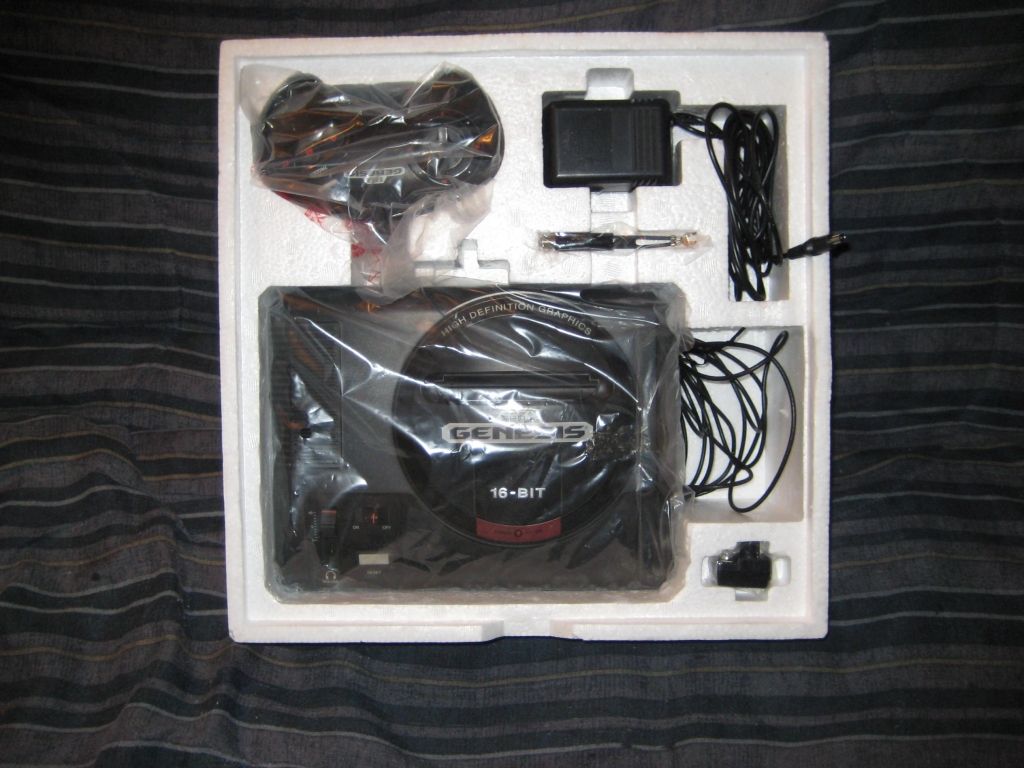 (Those bags may cause a choking hazard, watch out!)
Was it worth it? If you are an avid collector like me then yes. If you're not then it probably seems silly. And yes, it powered on and worked like a charm.
I hope you have enjoyed this small stroll through old skool gaming. Thanks for reading!