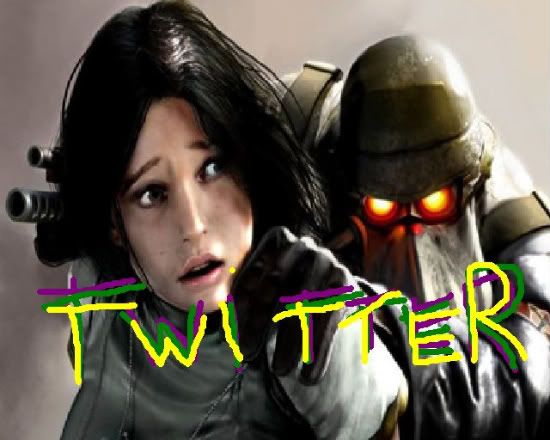 Welllll hellllllllllllo everybody! I've just added the man the myth Samit Sarkar on Twitter... I have no idea what baseball is but I'm already a HUGE Yankees fan. I've just joined, so if you fancy "following" me like a filthy stalker does a ripened arse, please go
here
and do so.
In other news BBC have announced that heavy Rain will be available in certain areas of London
tomorrow
. I know! Very exciting stuff right there, I can't wait!!!
Just in case anybody and everybody was wondering where the HELL I've been lately... well, truth be told, I've been spending lots and lots of time writing for www.gamerlimit.com... Of course, I've been spending ridiculous amounts of time browsing the green, black and red goodness that is Dtoid, but my blogging has had to slow down because my best material has had to go into this exciting new site. If you haven't seen us before, by all means come and check it out. If not, more power to you, I honestly find it very difficult to drag myself away from here myself.
So, YES!
I finally have internet connectionz at my houses so will be playing with the gang on FNF tomorrow night. I hope it's Killzone 2, I'm rusty but I'll still blow the shit out of some poor bastard who is busy trying to reload his shotgun. Serves you right and you KNOW it does.
How is everybody!?
Also, Iraq? Are you sure Konami?
Happy Easter