Hey there! Hi there! Ho there! I'm as happy as can be!!
Well, Iím not actually that happy but I am excited to bring you another episode of "Look at all the shit that I got over the past few months!!Ē
It's been a while since Iíve posted one of these "haul" blogs and I figured it was high time to step back in to the ring to show off my wares. On this episode you'll see something old, something new, something non game related and something that makes me smile every time I look at it.
(Sorry for the high number of pics, it's been a while ya know)
ON TO THE SHOW!!
I'll start with the old stuff first:
Here we have an honest to god, genuine, still in the factory package Atari Console dust cover! I'm actually quite excited at this find; Iíve seen these things floating around the flea market circuit but never still in their original packaging.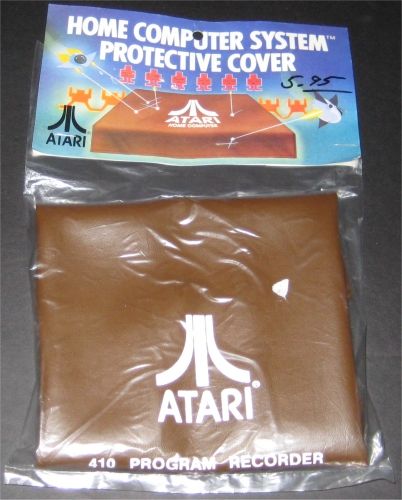 Speaking of Atari:
(Sorry for the crap picture) these (below) should be arriving any day now. Any collector who is not on shopgoodwill.com needs to be, got these gems for a whopping 5 bucks total. Can't beat that!
For all the old school gamers (and old school game collectors out there)
Pac-Man (Tengen), R.C. Pro Am, Galaga and Dr. Mario! All in their original boxes complete with booklets and plastic Nintendo protective sleeves.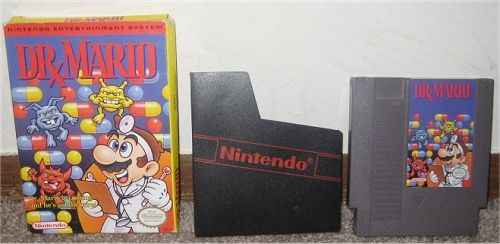 I have been wanting one of these forever now but just haven't found one worth my money, well that all changed when I made a regular visit to Shopgoodwill.com: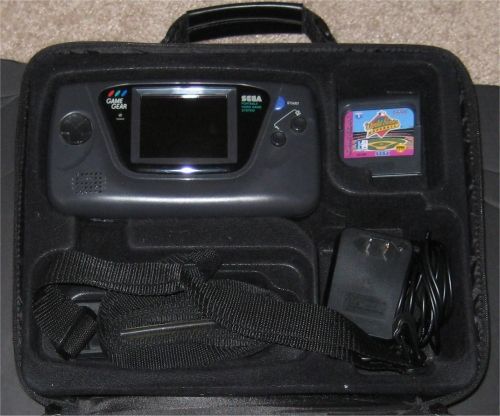 I even found some games to go with it:
Now this next section is one that I am very proud of, if you're as old as I am (or older) then you probably remember opening your mailbox every day in hopes that you would have one of these bad boys waiting for ya: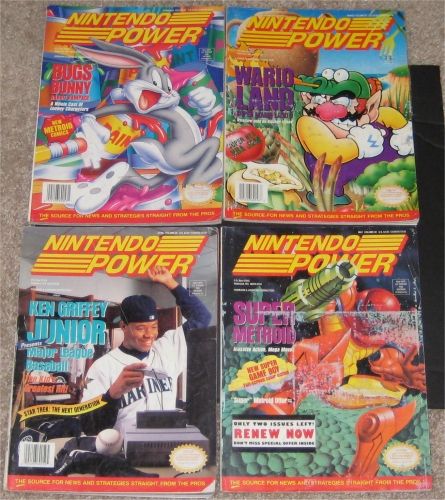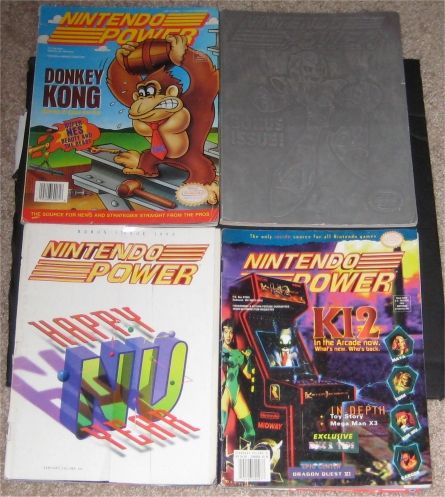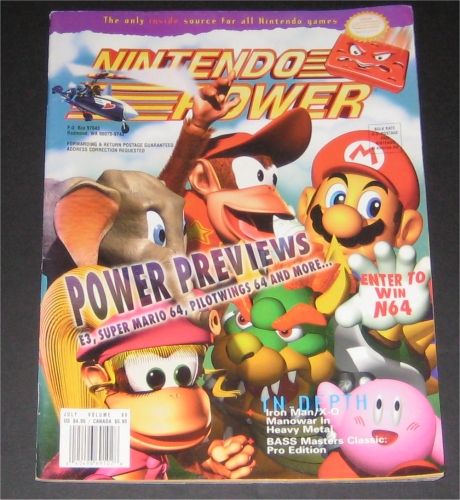 That's right bitches! Now you're playing with power! Nintendo Power!
And here are a couple of random oldies:
From top to bottom: Battletoads VS Double Dragon, Batman Returns, Beavis and Butthead and Donkey Kong Country, all for the SNES.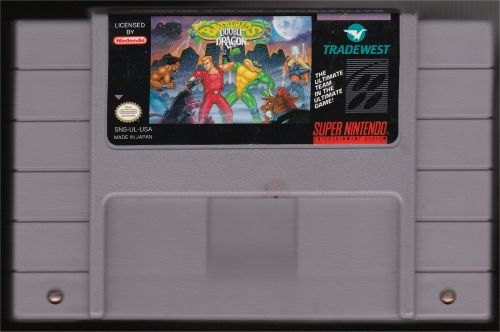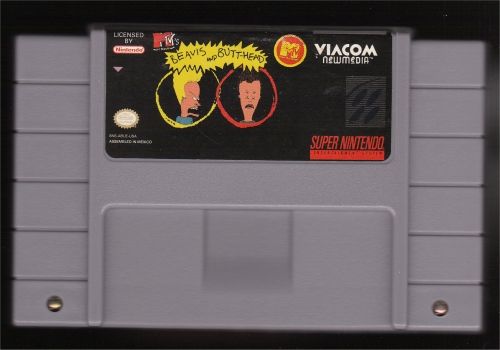 TOTALLY RANDOM GAME RELATED PC VERSION OF A CONSOLE GAME!!!!!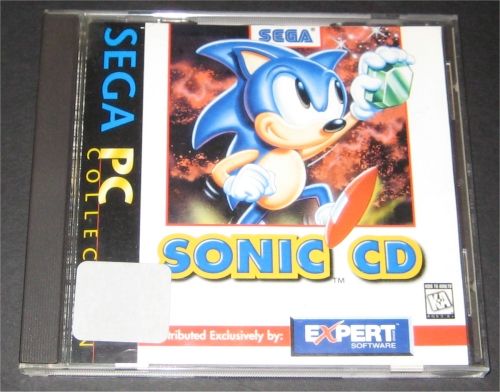 Moving on to something a bit newer:
SEGA DREAMCAST!!!! FUCK YEA!!!
I've been searching for a good deal on a Dreamcast with the original box for what seems like ages and I finally found one! The nice thing about this find was that instead of one box this Dreamcast was in a box within a box. Double the box for my money!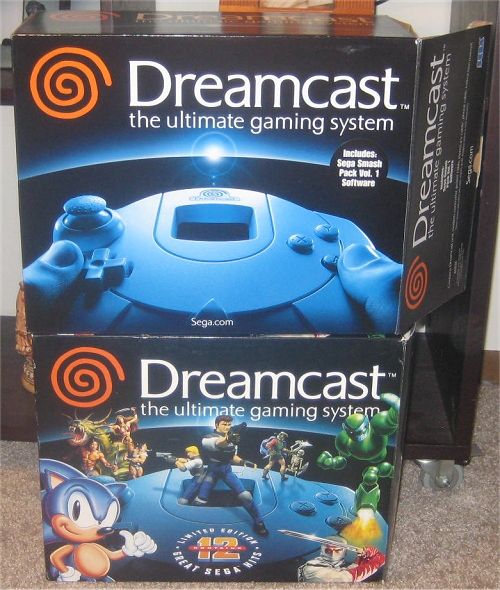 So far I only have one game for the Dreamcast (seen below) but that will be changing soon:
OMG!!! Remember the N64?!?! Who doesn't?!!? Well now anytime I want to reminisce about the good ole days I can pop this bad boy in to the VCR and relive the glory days of gaming: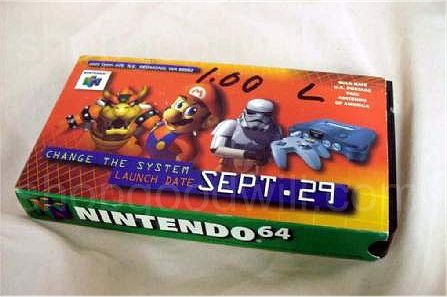 Speaking of promo items check this out!
Oh man, what could be inside of this box?
THIS!!!
Here we have the promo item for the PS2 game "Primal". Now I have never played Primal and from what I've read it really wasn't that good but who cares, I didn't get this to play the game, I got it because it's cooooooooooool!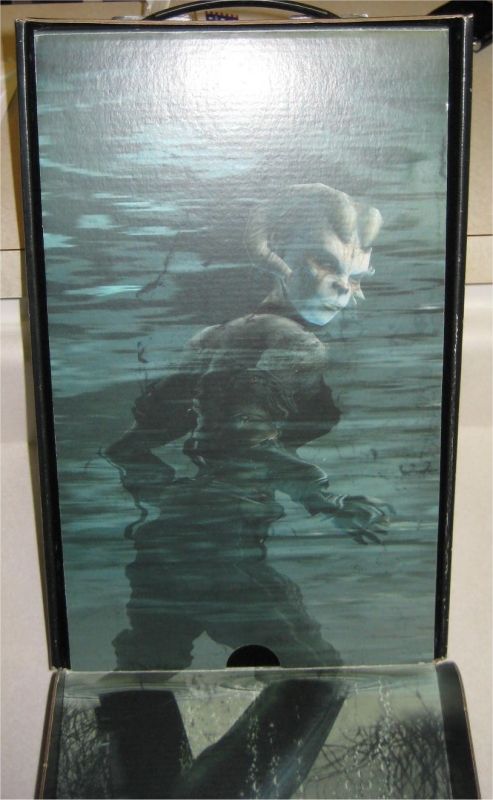 And then the back of the box:
Ok, lets see...I've shown something old, something new(ish) but nothing non-game related yet...Well, the non-game related stuff can keep waiting! I've something NEW to show!
XBox 360 you say? Why not?
I would have more of the 360 stuff to show off but my 360 red ringed on me and has been out of commission for a little bit.
My PS3 however is running as smooth as butter, as seen by the games below: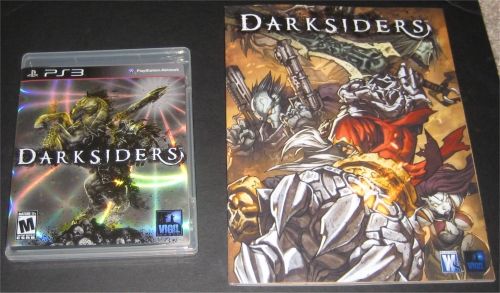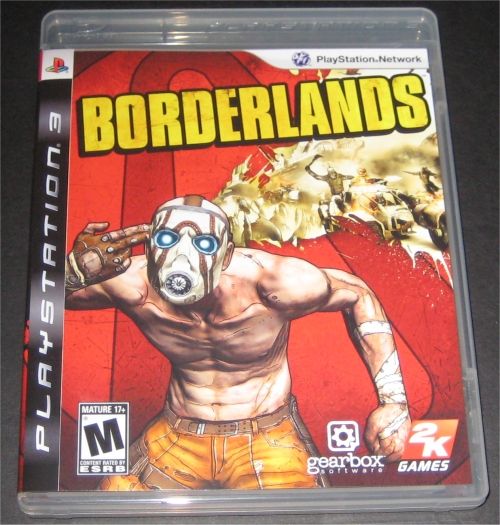 Yay for cool pre-order boxes!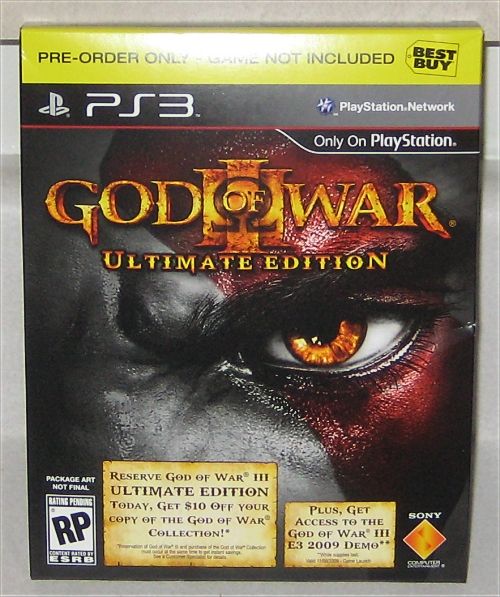 Poor DS, you've been so lonely lately, but I still love you:
Wii? Sure, why not: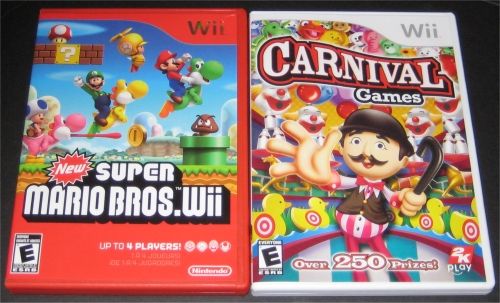 Yes, I bought Carnival Games, what're ya gonna do about it??? (It's for my 5 year old, jerks)
So remember how I was saying that I was going to show something not so game related? And remember how I also said I had something that made me smile every time I see it? Well, here it is:
VIZIO 47 inch 120hz HDTV!
SO LONG STANDARD DEF!! HELLO HDTV!
And what HDTV would be complete without some great Blu-ray movies to watch?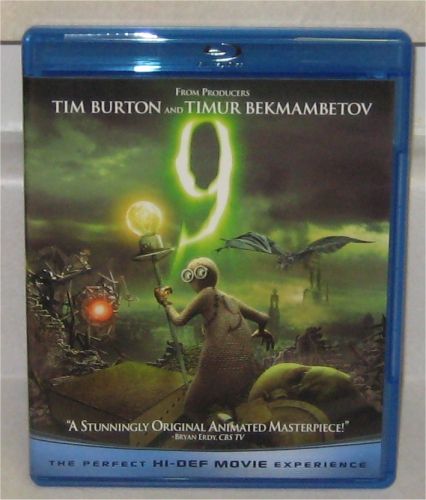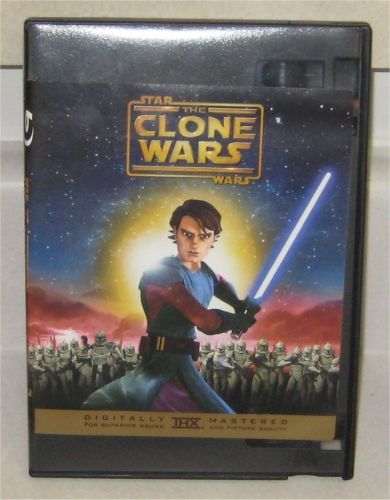 The Clone Wars movie and Friday the 13th are both blu-ray but they are in standard DVD boxes; the Blockbuster by my work went out of business and had all used blu-ray movies 2 for 20.
And last but not least random swag: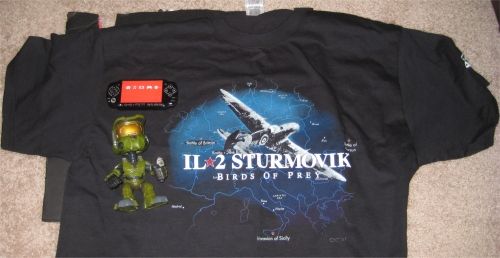 So there you have it. I promise not to take so long in between posts next time so that it doesn't take so long to get through one of my haul posts.
Happy gaming all!
~Chillybilly
---
LOOK WHO CAME:
ChillyBilly
CelicaCrazed 1
mourning orange 1
Funktastic 1
Zeiss 1
FalconReaper 1
Elsa 1