As some of you here may, or may not know I am a bit nutty when it comes to collecting videogames and videogame products. Over the past few months my collection has grown by leaps and bounds and I have been asked on numerous occasions how I find everything that I have. Well guess what D-Toid? I'm about to tell you how. Step by step.
First, before we get in to the how and why and where and all that jazz let me just say this; you're outcomes will definitely vary and you should not consider what I have to say as the end all be all of game collecting (although I seriously doubt anyone would). That being said I will start off with the most important question:
"Should I collect videogames?"
This is a hard one. For me, there is no doubt that I should be doing what I am. I have a love for videogames that has no bounds. I started playing back in the 70's and have never really looked back. I did not start collecting (seriously) though until a few years ago.
My good friend Brian has an amazing collection that I am to this day envious of; it was because of that envy that I wanted to start collecting on a serious level. But should you collect videogames? I don't know, should you? Are you the type of person that would rather rent than buy? Do you regularly trade on sites like Goozex? Would you rather use Gamefly than buy something new at the store to keep forever? If you answered yes to either of these than maybe collecting isn't for you.
Now even I have taken a game back or traded something in for something else, but those were extreme and rare circumstances and typically I end up getting back what I have traded in somewhere down the line. If you enjoy looking at your game collection as much as playing it then maybe you are a collector at heart.
"Why should I collect?"
This question kind of goes hand in hand with "Should I collect?" My "why" is because I have a deep love for videogames and everything that goes in to making them; from the design of the game to the story behind why or how it was made all the way through the design of the box art. Now your "why" is probably different than mine or anyone else's for that matter, and that's ok. Your "why" doesn't really need a rhyme or reason it just needs to feel right to you.
"Where do I start?"
This all depends. For me it started right at home with what I already had.
Look through your closets, go in to the garage and check the attic. Do you remember having something from your childhood that you just can't seem to find? Ask your parents. You'd be surprised at how much you might actually find right under your nose.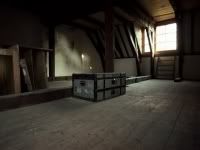 (Hmm..what's in that chest? A sealed Dreamcast maybe?)
Since we're talking about family here, when was the last time you asked an aunt or uncle or cousin if they had anything that they wanted to get rid of?
This is the best way, in my opinion to start. Typically if you do find something either at home or at a relative's house you will get it for free. And let's be honest, free is the best especially in the economy that we live in today.
Even if you only end up with one or two things you can still consider that a success. Videogame collecting isn't always about ending up with massive hauls (like Funktastic typically does) it's about the finds themselves. For me, I would rather find one item from my childhood that brings back memories than twenty things that I have zero connection to.
(I just know that there is a game in there somewhere)
Also, before I move on there is one important thing that I must stress, don't ever expect to find anything. You may go out and hit up ten different stores and walk away empty handed, you can't let that get you down because you may do the same thing the very next week and end up finding more than you can actually afford. That's the best part about collecting, it's like a treasure hunt, and you really never do know what you will find.
"Besides the attic and basement, where else can I look for game deals?"
The short answer would be, everywhere, seriously. You never know where something sweet may pop up. There are still grocery stores that sell old videogames that they find from old stock. Some Family Dollar stores actually carry and sell old videogames (sealed mind you) and video game merchandise. If you can walk in to it, you have a chance to walk out with something good.
The long answer is a bit more detailed. A lot of people depend on buying from sites like Ebay and Amazon. While both are good both are also so overpopulated with people just like you that often it is hard to get a good deal. I save Ebay and Amazon for only the most extreme wants that I cannot find anywhere else. For me I stick to the smaller shops and sites.
Here are my top 10 in no particular order:
1.
Chase The Chuck Wagon.com
(
http://chasethechuckwagon.com
)
This is a small but up and coming site dedicated to nothing but the collection of videogames. You can trade, sell, and buy. They also have a nice selection of videogame merchandise (if that's your sort of thing).
2.
Goodwill
Now there are two different ways you can shop at Goodwill, either by walking in to the store itself or shopping online at their website.
I will start with the store first.
If you are going to go hit up your local Goodwill store you need to keep a few things in mind. First of all this is not a pawn shop or flea market (which I will get to later) you can not barter with these people, what you see is what you get. Goodwill is a great place to shop on a very regular basis since they get donations given to them all day long, seven days a week.
The first place you should always check when going in to your local Goodwill store is the electronic aisle/wall. Most Goodwill employees have no idea what they are putting out to sell; they just see something with a price tag on it and off it goes. Most "videogame" related products end up on the electronic wall since videogames are technically electronics.
The next place you should look after the electronic wall is the glass case. The glass case is typically designated for items that people would deem "collectible". The glass case is where I have found some of my best stuff. If it's a videogame and it's still in the original box chances are it's in the glass case.
Following the glass case is the CD rack. You'd be surprised at what you will find littered amongst the Yanni and Michael Bolton cd's. This is the best place to find loose PS 1, 2 and original Xbox games in jewel cases. It takes a lot of work and patience but if you have the time and desire it can be very lucrative.
Last but not least you always need to check the toy aisle. Some Goodwill employees work to the beat of their own drum and won't bow down to corporate oppression. What this means; is that instead of putting videogames in the proper aisle they just consider all of them toys and put them mixed in with the tens of thousands of stuffed animals and lose McDonalds Happy Meal toys.
If you're lucky like me and live in a large metropolitan area then you have multiple Goodwill stores all within a small driving radius. I like to map out a route so that I can hit each in a specific order to save on gas. This will obviously vary with each person, but that's how I like to do it.
*Side Note: No Goodwill employee can take or purchase and item at their store unless it has been on the floor for at least 24-hours.
This is good for you because you don't have to worry about Joe Douchebag not putting something out because he wants to add it to his own collection.
Now if you don't have a Goodwill store near you don't worry, you can visit their website!!

www.shopgoodwill.com (
http://www.shopgoodwill.com
) is sort of like Ebay. Everything listed is listed as an "auction" item with all proceeds going back in to the community that it was purchased from. The Goodwill website is a great place for finding really old videogame stuff cheap, but there is a method to its madness, one that I am about to share (against my best judgment) with everyone here.
Want to know the best way to win an auction cheap? Bid on items that have end times that end right in the middle of the day. Most people work and a lot of those people work at places where Internet activity is frowned upon when they should be working.
This is why it is always best to bid on items that end between 10:00 am and 3:00 pm. Chances are if there are two people who want the same item the one who can bid minutes before it ends will typically win.
Oh and before I forget, some people think of videogames as toys, make sure you always check the toys section of Shopgoodwill.com just to make sure that you don't miss anything.
3.
Pawn Shops
In this day and age with the economy the way it is a lot of people are hurting for cash. While this is never good to hear it can be a great place to find some really nice stuff. My only gripe with Pawn Shops is that most people that work there are kinda skuzzy and will try to rip you off every chance they get. Pawn Shops are great though for bartering and you can usually walk out with something while paying less than what the shop had it listed for.
There are some Pawn Shops though, that are a bit more reputable than others. Cash Converters for example is one of those. If you have one of these stores near you I highly encourage you to check it out. I have had limited success with the one near me but Funktastic has found some goddamn ridiculous stuff at his. My best advice for Pawn Shop hunting is to visit often and make friends with the owner/workers.
4.
Flea Markets / Swap Meets
I am really torn on Flea Markets. 10 years ago I would have sworn by them, now though it seems as they are becoming more and more commercialized. Instead of finding items hastily stuffed in to a box and sold at a dirt cheap rate you will find brand new items that are sold at almost retail prices. If I had to give any advice on Flea Market shopping it would be this; stay away from the large advertised flea markets and hit up the ones that take place in the parking lots of old abandoned strip malls.
The same rule applies for Flea Markets as it does for Pawn Shops; Flea Markets are a great place for bartering. You should never have to pay the asking price for something at a flea market.
5.
Friends and Family
I'm not going to go in to a lot of detail on this one since I talked about it earlier. Ask around, you just might be surprised at what you find.
6.
The Salvation Army
The Salvation Army is basically the same as Goodwill except they don't have as many retail outlets. The same rules apply as well, the price is what it is when you see it and you can't really wheel and deal. Check the walls and cabinets as well as the toy aisle.
7.
Ebay
(
http://www.ebay.com
)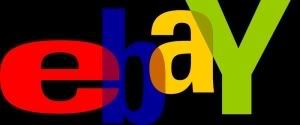 I don't really have a love for Ebay. It's not that it isn't a great place to find stuff it's just I can typically find the same stuff at cheaper prices elsewhere. Since Ebay is an auction site you will want to follow the same rule as the Goodwill website. Bid on items that end mid-day. This will increase your chance of success.
8.
Destructoid
(
http://www.destructoid.com
)
That's right, you heard it here folks, Destructoid. Some of you may not realize this but Destructoid has its own thread dedicated to the buying, selling and trading of videogames. While I myself have yet to partake in this I have browsed and thought about putting some of my stuff up that I have duplicates of. Here is the link for anyone who was unfamiliar with this awesome thread:
http://www.destructoid.com/forum/forumdisplay.php?f=28
9.
Amazon.com
(
http://www.amazon.com
)
Now, the thing that I have noticed with Amazon is that if you want something you can typically find it, the downside however is that you will pay more than you would at say a flea market or a Goodwill store. I have also found that Amazon doesn't really have a great selection of old games / game stuff to choose from. If there is something recent that you are having a hard time finding, then give Amazon.com a try.
10.
Used CD.DVD Stores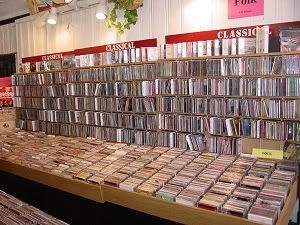 These are my favorite places to go in to. Not only can I look for videogames but if I am so inclined I can pick up a movie or two. Seriously though, Used CD/DVD stores are becoming more and more used videogame stores as much as they are for music and movies. The best part about these stores is that they are everywhere, kind of like pawn shops. Some people go in to buy a CD or movie and realize, "Hey, I didn't know I could trade in my old videogame crap for the entire season of Land of the Lost!"
That's the great part about it, these people bring in stuff that has absolutely no meaning to them anymore so that they can walk out the proud owner of some movie that they will watch a couple of times only to return to the same store to trade in said movie for less than they paid to start the process all over again.
Here are a couple of Honorable Mentions in the "Where" category:
1.
GameStop
(
http://www.gamestop.com
)
GameStop is a good place to buy used games. That's all I really have to say about GameStop. They are definitely a "collectors" store.
2.
Target
(
http://www.target.com
)
A lot of you may already know this but for those of you who don't let me just say, I loves me some Target for buying games cheap. You aren't going to find anything old or retro here but you will find relatively new items thrown on to the clearance rack for super cheap prices.
3.
Blockbuster
(
http://www.blockbuster.com
)
I hate Blockbuster. I haven't rented something from them since my first DvD arrived from Netflix back in September of 04. You can however sometimes find a Blockbuster that is clearing out old inventory and selling bundles of games for set prices. Selections and prices vary by location so use your best judgment.
Now that I have shared my "Where to buy" list I feel it is time to move on to something else, something I call
"To Display or Not To Display"
For me there is no question. Everything I have is proudly on display for anyone who visits to see. This obviously means that you will either A. Have to live alone or B. Live with someone who does not mind mixing in their fine art or fine china with a fine collection of violent covers and cartoony females with ridiculously proportioned breasts. Luckily for me I have the latter. This one is total 100% preference though. I personally could not imagine buying all of this stuff if I had to stick it all in a box.
(This is what part of mine looks like this month, next month it will be totally different)
So you read my guide to collecting and went out and found your local Goodwill store. You browsed their selection and think you may have found something super duper rare. Not sure how much it's worth? Not sure how to even check, here try these:
What's it worth?"
Here are the two sites that I trust the most for when I want to see what something is worth:
1.
Video Game Price Charts.com
http://www.videogamepricecharts.com/
This is a very nice site with an easy to use side bar for navigation.
2.
The Rarity Guide.com
http://www.rarityguide.com/
This site is a bit newer than the Video Game Price Chart site so they may not have exactly what you are looking for; they do have more realistic prices however (in my opinion).
Obviously use those two sites at your own discretion.
I am sure that I am missing a whole bunch of advice and ideas here and that was kind of the point, I want others to share their ideas. I was thinking of maybe posting this on the forums as well but didn't want to seem like I was spamming. I would love to keep this going and see it evolve in to a massive database for collectors to use as a reference.
I hope that you have found something useful from all from all of this. I am always available for questions if you have any, feel free to send me a PM or shoot me a chat message via GTalk (if you have it) my Gtalk name is chillybilly.
Have a great evening and GOOD HUNTING!!