Hey everyone! Been to the c-blogs lately? Yea, pretty ugly huh, all that spam and nonsense....ugh, my brain hurts....
I am posting this, against my better judgement because I have the feeling that it may end up a couple pages back in an hour or so, if the blogs keep going the way they are going.
In keeping with tradition I will be posting my haul from oldest to newest, well as close to that as I can.
On with the show!
The first item on our stop (pretend with me that we are on some magical train or something) is;
SHINNING FORCE THE SWORD OF HAJYA
This is one of the more difficult to find
Game Gear
games so to say that I was excited when I found it would be a HUGE understatement, and the fact that it still in it's original box (which is in great shape) just makes it that much better.
Next up we have;
GAME BOY COLOR CARRYING BAG
I don't really know why I keep buying these, I have this weird thing for
Game Boy
cases, I must have like, 20 now or something, all different. Weird. Maybe I should talk to someone about this....
Hey, who here likes Pokemon?
POKEMON SNAP
Here we have
Pokemon Snap
for the
Nintendo 64
. I don't know where I got this or why I bought it but I'm sure it was cheap, or in some bundle...I don't know..
I found these next few games all wrapped together at Goodwill (minus Bully, that's another story), they had a price tag of $2.99 on them so I figured what the hell.
PLAYSTATION 2 GAMES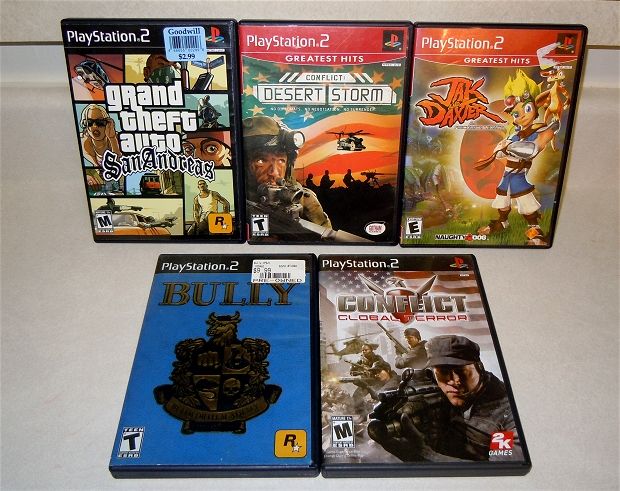 GRAND THEFT AUTO SAN ANDREAS, CONFLICT DESERT STORM, JAK AND DAXTER, BULLY & CONFLICT GLOBAL TERROR
The Bully game that you see there was actually bought at GameStop during their buy 2 get 1 free sale on all PS2 and GameCube games.
Now this next picture actually has some relevance since a new Hitman game was officially announced;
HITMAN TRILOGY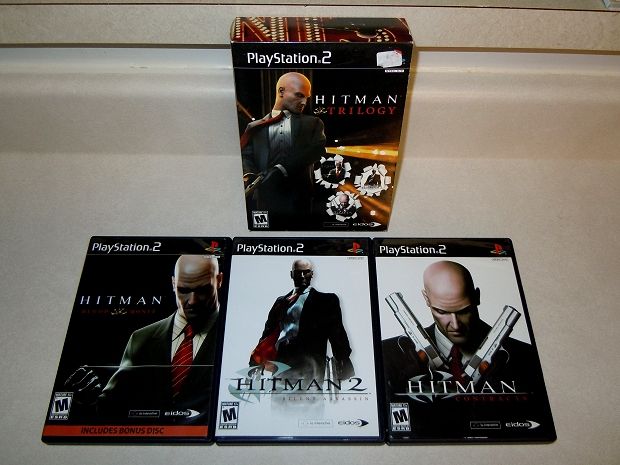 This was also found at Goodwill for a cool $5.00 bucks. Have I mentioned just how much I love Goodwill?
Speaking of games in box sets!
MORTAL KOMBAT KOLLECTION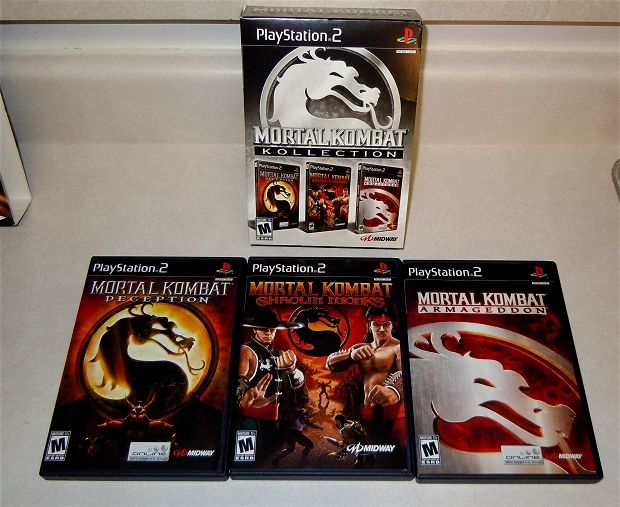 I bought this because I wanted to put them in between the wicked Mortal Kombat bookends that I got with the new Mortal Kombat game that was just released (pics down below)
Oh I also bought these to go with those;
MORTAL KOMBAT DEADLY ALLIANCE & MORTAL KOMBAT DECEPTION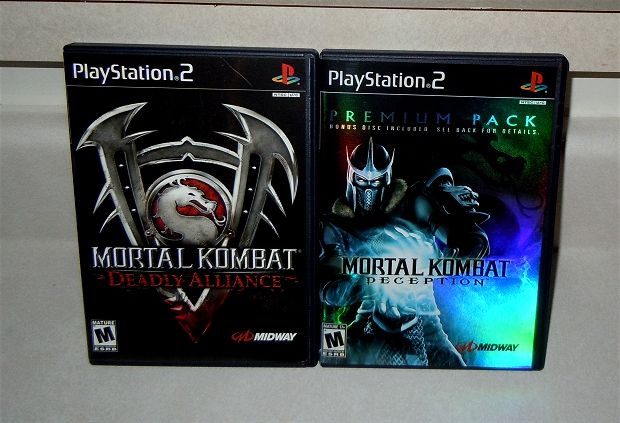 I probably wouldn't have bought that version of
Deception
if I had talked to
Funktastic
beforehand since I didn't realize that it was supposed to come with a bunch of stuff. Oh well, live and learn I guess.
OMFG! A PLAYSTATION 2 GAMETAP!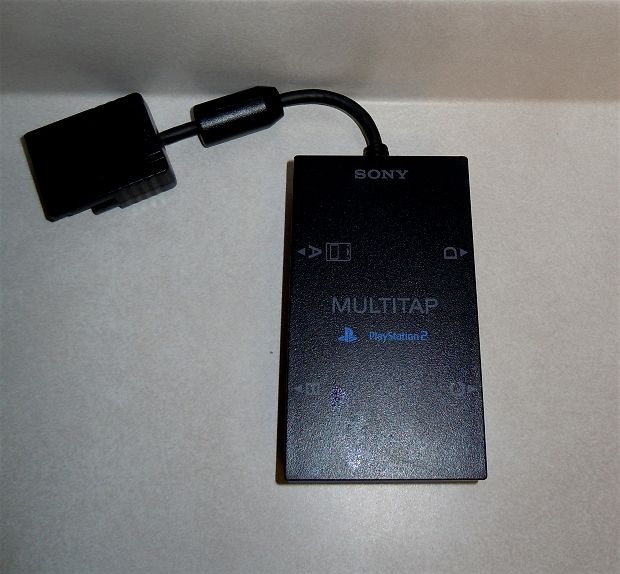 Yea, I don't really have anything more to add to that.
So I know that like, everyone and their brother is excited that Valve put out another Portal game and all but seriously, they really need to continue or finish this series;
HALF-LIFE 2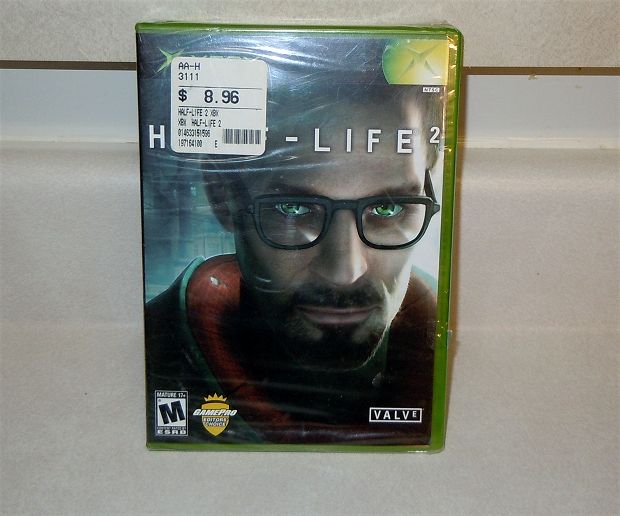 Still sealed, found at Goodwill, 2 bucks. I really love the Half-Life series and feel like Valve is kinda shitting on one of it's most beloved games, I get it, people like Portal and yes, people like Left 4 Dead but guess what Valve? People like Half-Life too! Get on it Gabe.
So at the recommendation of our pal
SuperMonk4Ever
I decided to pick up this next item;
DJ HERO 2 BUNDLE
Yea so, I tried this game, and let me just say for the record, I suck at it. I'm great on easy but once I move to medium, forget it. I like the music though and it seems like it would be pretty fun in a group setting. Oh and it was only $29.00 bucks new, can't beat that.
Now I haven't tried this next one yet (as of this post) but people seem to be very mixed about it;
BRINK
I was super excited to get this and despite the reviews I am still excited to try it out. I'm sure that there will be issued and bugs that will need to be ironed out but that's true for pretty much every game released these days.
It wouldn't be a ChillyBilly haul post with a few Nintendo DS games right? Right?
ULTIMATE MORTAL KOMBAT, THOR & BRAIN AGE 2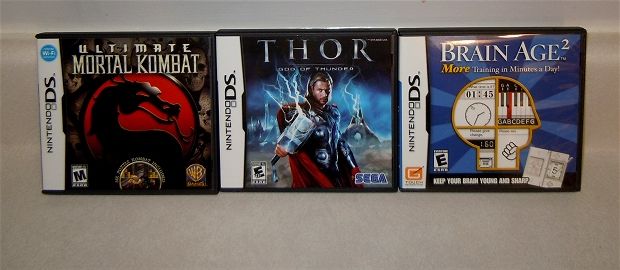 Thor
is actually quite fun, if you like side scrolling beat 'em up's and
Mortal Kombat
is well,
Mortal Kombat
.
Oh hey, more DS games!
So um, anyone here heard of this series? I heard that it was a pretty big deal...
PHOENIX WRIGHT ACE ATTORNEY, and JUSTICE FOR ALL, TRIALS AND TRIBULATIONS & APOLLO JUSTICE
These are just, phenomenal games, a must play/own for any DS owner.
So Brink wasn't the only game that came out today;
LEGO PIRATES OF THE CARIBBEAN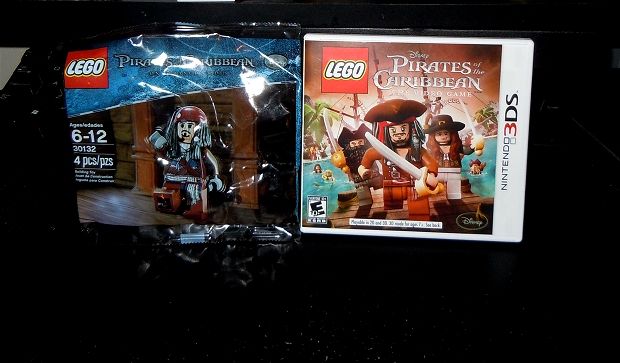 These are just great fun games and they look awesome on the
3DS
. Highly recommended for any
3DS
owner out there. Oh and if you preordered it you also got a cool
Jack Sparrow
Lego figure.
OBLIGATORY XBOX 360 GAME PICTURE!
DJ HERO 2, LEGO ROCK BAND & MORTAL KOMBAT
Another recommendation from
SuperMonk4Ever
was that
Lego Rock Band
up there, you can pick it up pretty cheap these days and it is quite fun.
Now this next item is something that I am super proud of, and I need to give big thanks to my girlfriend and to
Funktastic
for talking me in to going back to the store and picking this bad boy up;
MARVEL vs CAPCOM ARCADE FIGHTSTICK TOURNAMANT EDITION!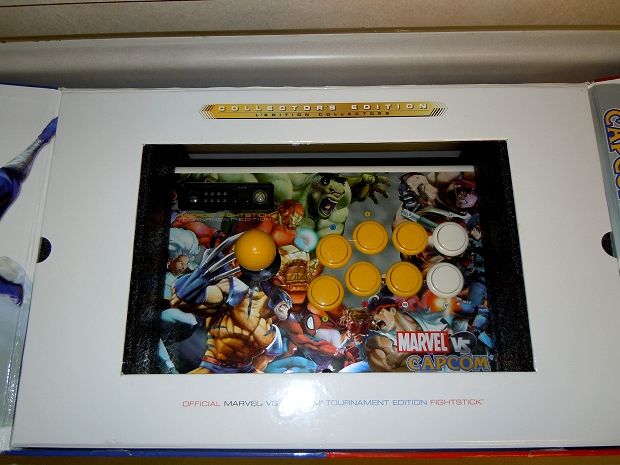 I almost didn't buy this, I wasn't sure if I was getting a good deal or not based on how much it was, turns out I did. My girlfriend kept telling me to go back and get it because she knows me, she knows that if I didn't go back I would regret it, and Funk was kind enough to tell me that the asking price was MORE than fair for this beauty.
Oh so, remember those Mortal Kombat games I posted earlier? Remember how I mentioned that I bought them to put in between these wicked Mortal Kombat bookends that I just got? Yea, these are those bookends;
MORTAL KOMBAT KOLLECTOR'S EDITION
I love this thing, seriously, it has become one of my favorite collectors items to date. Oh and it looks even cooler with games between
Scorpion
and
Sub-Zero
.
You know what else is cool? Wii games...
LITTLE KINGS STORY, CONDUIT 2 & TRAUMA CENTER NEW BLOOD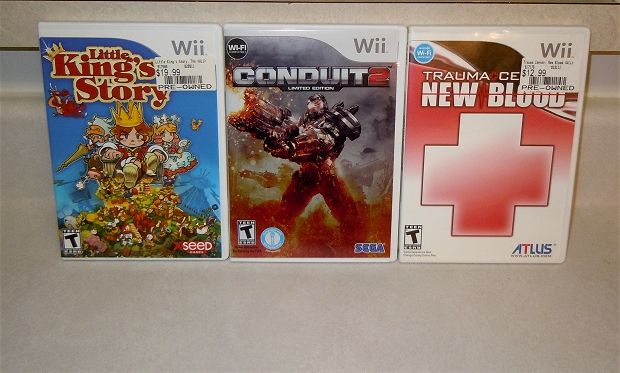 For the record,
Conduit 2
is actually a very good game, one of the best shooters for the Wii (in my opinion).
Ok, the rest of this blog is just gonna be some promo stuff that I have acquired over the past month or so, I'm just gonna post pics with a very brief description of each item.
HYPERDIMENSION NEPTUNIA ART BOOK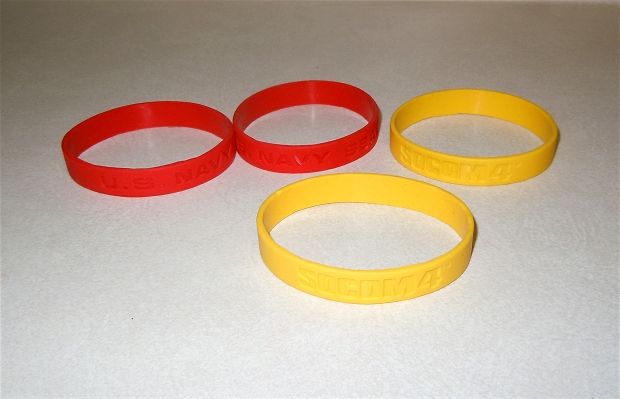 SOCOM 4 WRIST BANDS
THOR / SEGA / GAMESTOP 3D GLASSES
PIRATES OF THE CARIBBEAN PROMO POSTER
RECORD OF AGAREST WAR & L.A. NOIRE GAMESTOP PROMO POSTERS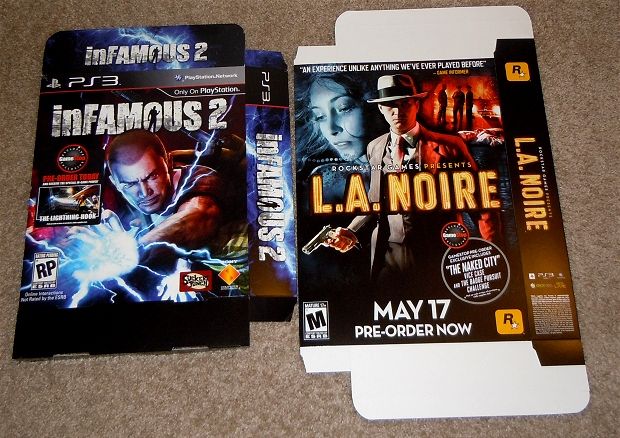 INFAMOUS & L.A. NOIRE GAMESTOP OVERSIZED GAME BOX DISPLAYS
RED FACTION ARMAGEDDON, CHILD OF EDEN & CARS 2 GAMESTOP OVERSIZED GAME BOX DISPLAYS
NASCAR 2011 GAMESTOP PROMO POSTERS
(hard plastic)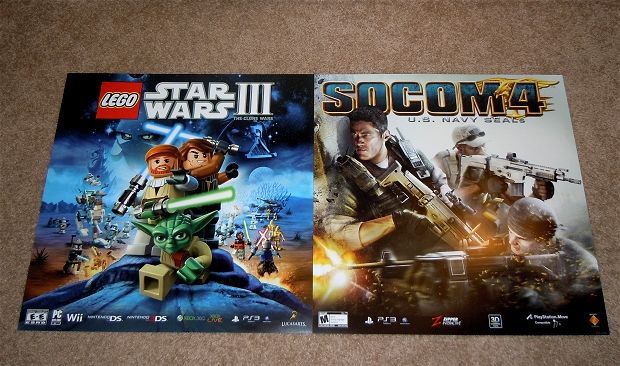 LEGO STAR WARS III & SOCOM 4 GAMESTOP PROMO POSTERS
(hard plastic)
PILOTWINGS RESORT 3D & SSFIV 3DS PROMO POSTERS
(hard plastic)
So that about wraps it up for this latest haul post. Before I go though I have one last picture, it is totally not game related but it is awesome nonetheless;
ULTRAMAN THE COMPLETE SERIES
I absolutely LOVED this show when I was a kid, I remember sitting in front of the T.V with my friends in absolute awe at how awesome Ultraman was. Amazon had these on sale for $6.99 about a month ago and for that price I couldn't resist.
Thanks for taking the time to stop by and look at my wares and I hope you all have a great night!
Until next time!
~ChillyBilly
---
LOOK WHO CAME:
ChillyBilly
CelicaCrazed 1
ManWithNoName 1
VenusInFurs 1
JJJEnigma 1
MrMacphisto 1
Ben Davis 1
AvianFlame 1
WolfyBoey 1
falsenipple 1
LawofThermalDynamics 1
Nova Prime 1
Occams 1
Kraid 1
Funktastic 1
manasteel88 1