Well it's about that time again. Time to take a stroll through my ever growing collection to see what gems that I've found while rummaging through various thrift stores and flea markets.
This month's edition will take us from the mid 70's through, well today.
This post is going to be very image heavy so I apologize in advance.
We'll start things off back when platform shoes were popular and disco balls were hanging from ceilings more than from the rear view mirrors of cars.
The 70's!
First up we have something that I had never heard of before stumbling upon it;
ADVERSARY – by National Semiconductor.
This was your run of the mill "Pong" clone. There weren't a whole ton of choices as far as game play goes (tennis, ice hockey and handball). From what I can tell the real appeal of this unit was that it was in color. Ooooohh….Color.
Next we have another oldie;
ELECTRONIC TV SCOREBOARD – by Radio Shack.
Once again this was a "pong" clone. This unit, like the one above was also in color and had three built in games.
Both of these consoles were found on the Goodwill auction site and I managed to get both for a grand total of 15 bucks.
This next one I am really proud to own.
Below is the very first handheld console with interchangeable cartridges;
MICROVISION - by Milton Bradley
You may have seen one of these and not even known it, like me. If you have ever seen "Friday the 13th –part 2" then you have seen one of these.
The neat thing with this unit was that you could buy different games and swap them out on the go. Now granted all of the games were pretty much the same it still set the bar as to what portable gaming could be.
These are some of the games that were available for this machine. I think I may try to collect them all since I'm now only missing a handful.
Now, on to the 80's!
Here we have one of my all time favorites,
BAYOU BILLY
and one of my girlfriends all time favorites
BURGER TIME
.
Here we have the boxed copies of
TETRIS 2
and
PAPERBOY
, both for the NES.
And to finish out the 80's console games we have
SUPER MARIO BROS. 2
(complete with box, packaging and instructions),
JAMES POND 3, BUBSY
and
MIKE DITKA POWER FOOTBALL
for the Sega Genesis and
FLASHBACK
for the SNES. (Yes I know that Flashback came out in the 90's but I had already taken the pic and was too lazy to do it over.)
As some of you may or may not know about me I love the Gameboy. I have just about every version produced minus 2 or 3 so when I see something Gameboy related that I do not own I jump all over it.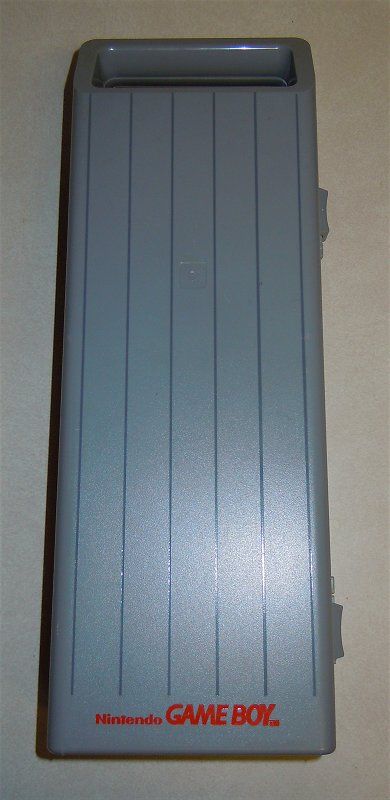 Above is one of many Gameboy carrying cases. The nice thing with this one is that It was licensed by Nintendo and held numerous games as well as any accessories that you may have had.
And while we're talking about the Gameboy;
ATARI ANNIVERSARY ADVANCE
for the Gameboy Advance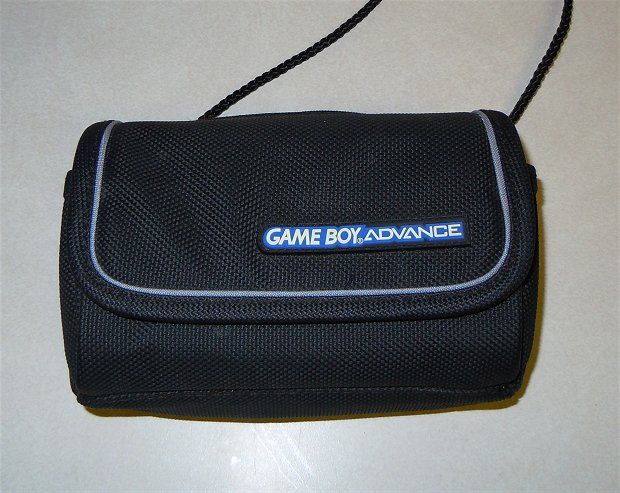 A Gameboy Advance carrying case both picked up from a Goodwill store for a dollar each. Have I mentioned how much I love Goodwill?
Next we have the lone Playstation title for this edition;
FINAL FANTASY TACTICS
. This one was mixed in with the music CD's at one of the Goodwill stores that I frequent. I also managed to snag a few other items that were mixed in with the music cd's, you'll see those in a bit.
My Playstation 2 / Xbox collections are very, very small and any chance I can get to add to them I take;
SOCOM
for the PS2 and
THE WARRIORS
for the original Xbox.
Look! Bongo's!
DONKEY KONGA BONGO'S!
Here was a sweet little find;
SEGA DREAMCAST
black SPORTS EDITION. I have a regular Dreamcast in the box but when I saw this for under $15 I had to have it. The two games you see pictured with it (NFL 2K1 and Web Browser 2.0) were the two other games that I found mixed in with the music cd's.
Now I love Destructoid, let there be no doubt there but I also love Kotaku.
Know what Kotaku had last month? A contest. Know what for?
This;
DRAGON BALL Z: KAI
on Blu-Ray. They were giving five away and I managed to snag one.
I haven't watched it yet but I will eventually.
Now on to some Nintendo stuff.
My Nintendo haul was pretty light this time around with only two Wii games making an appearance;
SUPER MARIO GALAXY 2
and
RED STEEL 2
.
If you haven't played either of these yet then you should be ashamed of yourself! If you don't own a Wii then I forgive you.
Since my Nintendo game showing was a bit weak I decided to spice it up with the following;
Latest (or close to) issue of Nintendo Power
Super Mario Galaxy 2 guide, because I want to find EVERYTHING!
And finally Super Mario Galaxy 2 sticker, free from Best Buy.
Here we have the two lone DS entries;
TETRIS PARTY DELUXE
and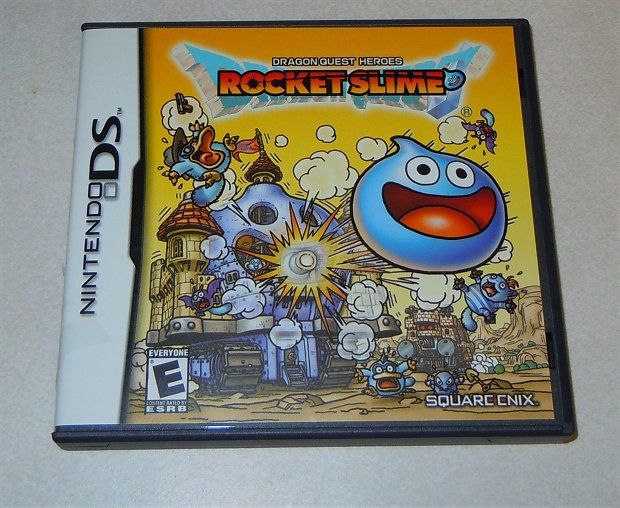 DRAGON QUEST HEROES: ROCKET SLIME
.
Toy's R Us has DQH: Rocket Slime on clearance for $9.99 (well mine does anyway) so if you want one and yours doesn't carry it let me know, mine still had half a dozen or so left.
Here is some
ASSASSINS CREED 2
promotional swag;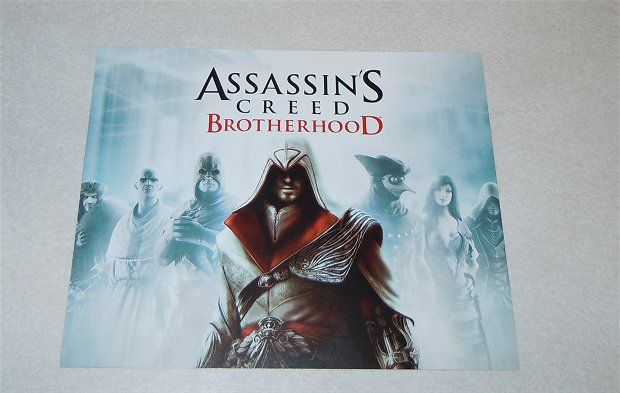 Next we find the Xbox 360 section, as small as it is;
METRO 2033
(which was pretty damned good by the way) and
ALAN WAKE
, which I've barely had any chance to play thanks to a very popular western game making the rounds.
My PSP collection has been growing significantly lately thanks to Toys R Us' clearance rack as well as the Goodwill auction site;
STAR WARS II: THE ORIGINAL TRILOGY, SEGA GENESIS COLLECTION, SILENT HILL: ORIGINS, DARKSTALKERS CHRONICLE AND LUMINES
.
Now on to the PS3 goodness!
BRUTAL LEGEND, LOST PLANET 2 AND M.A.G
.
For the Roleplaying fans out there;
WHITE KNIGHT CHRONICLES: INTERNATIONAL EDITION
and
3D DOT GAME HEROES
.
For the fighters and skaters out there we have;
SUPER STREET FIGHTER IV
and
SKATE 3
!
Target has a pretty sweet deal going on right now, if you are in need of a new controller and don't already own Little Big Planet you can grab both of them in this nice little package for only $59.00 bucks.
And finally we have the game that has literally sucked my life away;
RED DEAD REDEMPTION
.
This has to be, in my opinion one of if not THE best game of the year so far. I absolutely HATED Grand Theft Auto IV but I absolutely LOVE Red Dead Redemption. As of this post I am at 91.9% completion and hope to be at 100% by the end of the weekend.
Well that's about it for this edition, hope you've enjoyed yourself. I'd like to give a shout out to all the other collectors out there who also post their hauls for all of us to see,
FUNKTASTIC
and
KRAID
as well as some other people that I know for a fact that I am forgetting.
Until next time!
~ChillyBilly
---
LOOK WHO CAME:
ChillyBilly
Aurain 1
Funktastic 1
Kraid 1
TezElNerdo 1