God dammit, you assholes. Thanks for making me recap all of your pandering to our one and only Queen Tyra.
I did a stupid, stupid thing yesterday. Since I have no XBL connection at my house (long story), I decided to take my hard drive over to a friend's house yesterday and download some stuff on it. Well, I was able to download the license to get songs from RB onto RB2, and Castlevania: SOTN, which I'd never played, but heard people rant and rave about. After a bit of gaming there, I came home, excited to try out SOTN. As it turns out, I can only play Castlevania on my friend's 360 with my hard drive attatched, but not on my own. This. Is. Bullshit. Does anyone know if I'm stuck like this, or can I re-download it once I get to a stable connection?
Anyway, as you all know, today was TYRA TUESDAY. And yes, I did fucking recap all of that shit. Sure, I thought it was damn, damn funny (the Cblog equivalent of watching Leprachaun), but recapping all of it is a pain in the ass. Thankfully, we also had some news about the demise of EGM, an amazing piece from Necros, and someone finally kicking the WoW habit cold turkey.
The Cblog Recaps: Redefining "Fierce"
*-Necros attempts to whip us all into shape. God bless you, Necros.
*-Yes, it's a failblog, for sure, but dammit if it isn't a great idea.
*-"The fisting you will receive from me will make your grandchildren shit funny" = priceless.
*-Rider Chop gives a great review of an obscure Japanese Bomberman game called Panic Bomber W.
*-Nihon's brilliant look into how Forza 3 will change the landscape of driving games forever.
S-dTunes featuring Nirvana and one pissed off Conrad Zimmerman.
S-Taterchimp continues his great Ten Best Endings series with #2.
M-Playing With Others: PSN Poker Nights
M-Playing With Others: Beat 'em Ups
P-FAILCAST records tonight, discusses the Week of Failblogs.
E-Coonskin05's Turning Point Gaming Rig…wait a second…
F-Team Fortress Tuesdays – TYRA TUESDAY Edition
S-XYU says goodbye to the gaming addict's Eden known as Azeroth.
S-Michiyoyoshiku is teaching his friend the art of the Street Fighter.
S- The great Riser Glen is leaving Dtoid. Come back soon!
S-Pedro Blandino is also leaving Destructoid for Kotaku. What an asshole.
S-Haxan and Nilcam, sittin' in a tree! K-I-S-S-I-N-G!
R-News of the demise of EGM Pt. 1 (JTHomeslice)
R-News of the demise Pt. 2 (NihonTiger90)
R-News of the demise Pt. 3 (C2C Shiro)
N-A link to DL those Gears 2 Flashback maps.
N-The trademark "Time Crisis Strike" has many wondering about a new arcade release.
N-See the new list of games 7-11 will sell you before their release date!
T-Wanna know why Tatsunoko Vs. Capcom is Wii and Arcade only?
T-Now that LBP has The Paintinator, how can the game improve? Clance has some thoughts.
T-Ever played Intelligent Qube? No? Then check out this great blog.
T-pascuz64 muses about his love for COD4 while discussing COD5.
T-Thoughts on the LotR: Conquest demo.
F-I couldn't agree more with this review of The Spirit.
L-JohnnyViral got his hands on a surprisingly awesome Gears 2 strategy guide.
S-CWal37 got his hands on a Fallout 3 Collector's Edition.
V-A really cool video of some Metroid music from MAGFest.
V-cannedpasta's newest skate. bail video.
?-r3yguti3rr3z brings up a good question: Who the fuck are all those happy people in the Mac advertisements?
?-Destructoid has a new server. Also, Xanadu.
?-Apply to be Michiyoyoshiku's friend.
? What's worse: The Replacements, or The Kings of Comedy?
S-I hugged Upgrayedd because he didn't find out about this controller weeks ago.
F-I hugged itemforty so I could be close enough to knee him in the balls.
F-I hugged ZzFFTLzZ just so I could smother him to death.
T-IT'S TYRA TUESDAY – GET'CHO FIERCE ON
T-OMG TYRA TUESDAY IS IN DA HIZZOUSE!
T-Tyra Tuesday (TVGR)
T-Jesus Christ, it IS Tyra Tuesday!!!
T-I DO BELIEVE IT IS TYRA TUESDAY
T-I hugged Tyra Banks…
T-Whoa it's Tyra Tuesday
T-I Hugged Peanut Butter Tyra Time
T-YOU GET VASELINE! AND YOU GET VASELINE! (VTTR)
T-Tyra Tuesday! (NVGR): "A Very Special Tyra Story"
T-HOLY Lobster Milkshake, IT'S TYRA TUESDAY!!!
T-Since it's Tyra Tuesday…
T-Tyra's Finest Role
T-For Those About To Tyra Tuesday: I Salute You
T-Things just got OFFICIAL
T-Tyra is one CRAZY BITCH
T-Americans Tyra Has Invaded Your Shores, Resistance Is Futile
T-Tyra Tuesday: Redefining Adorable [NVGR]
T-I hate Tyra Banks.
T-TYRA EXPLAINS THE FEMALE ANATOMY WITH A SATIN PUPPET
T-Hey Guys Where Can I Store My Extra Wheels?
T-I wasn't going to celebrate Tyra Tuesday…
T-YO DAWG
T-Tyra Tuesday: Damn Tyra, damn… (Kinda NSFW, most definetly NVGR)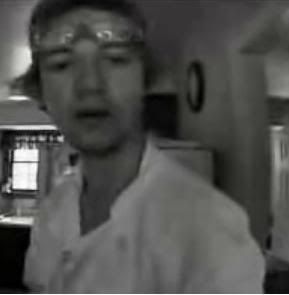 (Pendelton21)