I love science. As I am quick to point out, endlessly so, its something I have a fondness for and its a big part of my life though its one I try to enlarge as time goes on. I want it to be more and more part of my day to day, so that I am better prepared for the numerous trials ahead as I push closer to graduate school and attemtping to get into the academic world of Microbiology. There is also another thing I will endeavor to do, and thats try to start getting more into the history of science for there too are fertile fields to examine with my free time.
History is full of its own fascinating tales, thoughts and patterns that apply to all things. And learning the history of science is something that will combine my twin loves a bit more to try to make me a bit stronger at both in terms of knowledge and understanding. To me a love and passion for history makes one muse more on the world we live in, how we deal with each other and how we try to press forward in the face of numerous factors. Its the same for science, as we look back to how our predecessors discovered things, how they dealt with new information and radical ideas, their beautiful sweeping triumphs and their terrible crushing failures. Petty feuds, petty ideas, open minded approaches and sympathy can all swirl together to create a fascinating tale out of what some might consider the dry process of learning evermore how the world we lives in works and the beauty of reality.
Of course one must look forward as well as back, and its dangerous to assume too much similarity between the now and the then but its more dangerous still to revel in ignorance and in so doing miss out on fundamental lessons that our past can teach us. Such is the power of history, and I hope to use some of that power to help me be better at what I set out to do when I try to get back into the rough waters of higher education and learning. And hopefully have some fun along that journey, for I wouldn't consume so much history if I didn't have a good time doing it.
Onto recaps!
M - dephoenix joins in celebrating at the altar the the reanimated corpse of Band Of Bloggers by the always lovely Laterry, and gives some first impressions on that there Blue Dragon. I've seen this one around, but as JRPGs aren't my primary genre its probably a game I won't get around to.Still if your curious about what dephoenix thought, go give it a looksie.
C - Cedi looks back at the extensive history of that there Mario Kart and goes through the games that have made the series loved/reviled upon getting a blue shell to the face. I really do like these games, as they're some of the only racing games I can play worth a shit and they're just a good time with friends. Take a look if you haven't already or want to know more about the series.
T - GC StanfordReisinger goes through some of the history of the Kingdom hearts games, a series I've dipped my toes a bit via the first and most of the second into but not one I kept up with across platforms as it began to sprawl across more and more in terms of systems.
D - With another blog on Kingdom Hearts comes SquareElite who discusses the development of KH3. I appreciate the links and the looking into of certain conditions of why this games taken so long to happen, as that backs up whats being said but I think this blog could use a bit of a relook to make it flow somewhat better. Other than that, it provides some information if you're curious about such things.
R - Zalno goes forth and shares opinions on what Furry words mean. As always I find it so interesting to see how many people from different walks of life find their way onto dtoid, and for the most part its heartening to see the good response they get from the community after putting themselves out there. Its part of what makes this place, flawed as it may be, such a good community to be a part of. If you're interested feel free to check it out.
C - This is a blog about GOW4 and problems with the perceived differences in time between when GOW3 took place and where GOW4 took place, from poster13. Regrettably though this blog has some issues that bother me and I'm putting it under could be better. Its written a bit confusingly in places, it doesn't quite back up its points and it goes out of its way to throw insults at the devs of GOW4 and one of the specific devs which really isn't needed nor is it overly relevant or helpful. A lot of the problems seem based off of the use of the word "prehistory" which without any further quotation is something I'm willing to believe might have been a mistake? Theres an interesting idea here about the timing of the games vs real history but I don't think this blog fully explores those ideas.
May your fission be binary and your growth forever exponential.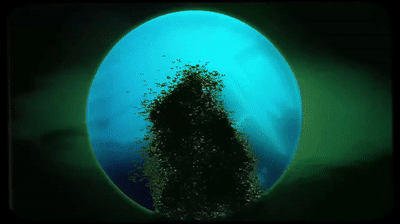 -Gamemaniac3434
---
LOOK WHO CAME:
CblogRecaps
Larx 35
LaTerry 33
Wes Tacos 30
dephoenix 19
Zalno 14