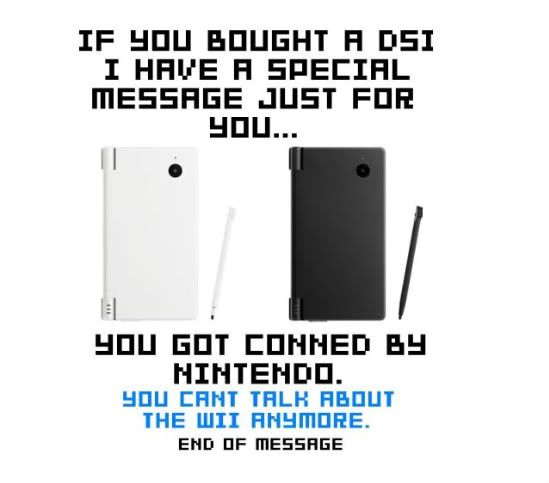 I'm back... reading the cblogs of Destructoid in all its totality and recapping them for your reading pleasure. Your usual Cblog Recapper unfortunately couldn't make the proceedings tonight due to his prior commitment to a swingers convention. Go get them tiger. So since I'm your recapper tonight I thought I would use this opportunity to address the new DSi and a cblogger who has moved on to greener pastures. A gentleman who was a constant fixture on our cblogs. I, of course, am talking about Matthew "Cowzilla" Razak.
Matthew graduates to Weekend Destructoid editor. I would like to extend congratulations to him by his Cblog name one last time and toast. I raise my glass to Cowzilla and wish him much success on a very well earned position. Best of luck brother.
You gotta love a place that hires from the community. Seriously how awesome is Destructoid? That awesome Ladies & Gents. Who's next to move up the ranks of the Destructoid Hierarchy?
Next up Nihon Tiger for Editor!
Or maybe it will be you.
Now that I have gotten that out of the way, let us take a closer look at what was before.
Spoiler Alert
: There were a lot of interesting, newsy, strange, fun and plain fail things you may have missed.
*-AARON LINDEH
*-If you remotely like 2-D fighting games check this post OUT.
*-Wild Arms FTW.
*-Gaming Goddess is awesome.
*-A Gamestop anecdote.
A-He likes Turok 2.
A-Mattgoo wants to talk Murder, suicides, and video games. He's a cheerful fellow.
A-WTF?
S-That one mook...blaino.
S-That one mook... Alma.
S-That one mook...cyber akuma!
S-That one mook...visions.
M-For those about to die...
M-For those about to die...
M-For those about to die...
M-For those about to die...
E-ParaParaKing is insane.
S-If my calculations are correct, when this recap hits eighty-eight comments... you're gonna see some serious shit.
S-A cute misguided rant on professional reviews.
S-Comment of the week. There's a funny one in there!
N-Nihon Tiger giving you the 411 in Wii Sports2.
N-The More You Know...
R-BurnZombieRun Review.
R-BEST REVIEW EVAR.
R-Riddick Review. I'm getting this game.
R-Velt reviews Broken Sword for the DS. I in turn question myself why I don't own it yet.
R-The Last Remnant: A review. Guess what? He didn't like it. So did more than half the gaming population.
R-White Knight Chronicles is shit?? HERESY!!
R-Velt reviews H.A.W.X for the PC. And a well written little review it is.
R-Banjo-Kazooie: Nuts & Bolts Review.
T-The Unwrapping of a DSi...OMG. Also no pictures.
T-DSi, a portable system that can use a camra THAT COMES WITH THE CAMERA...OMG.
T-Issun finally has a DSi...OMG.
T-DSi color choice...gay blue or black...OMG.
T-Yes yet another DSi post but wait! This one is pictures in a collage with prior Nintendo handhelds... OMG.
T-Gamestop made him play Guitar Hero.
T-I want this game.
N-Streaming Video, Wii?
P-Backwards Compatible Podcast: Colette Edition!
I'm Wolverine!
F-I love Fail that doesn't beat around the bush. This is Fail without pretentiousness. Refreshing.
F-I love you MEE but that's older than me... and I'm OLD.
F-I love Tim too but this isn't Twitter.
F-You tell me what this is about.
F-A review should never be in the fail category... except for this one.
F-Why?
As always. It's been fun. Til next time I'm needed I think I'll play some Resident Evil 5.
-Y0j1mb0 the Reservist