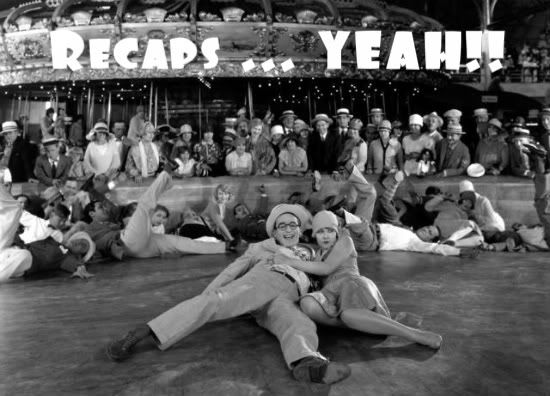 I'm back, again... reading the cblogs of Destructoid in all its totality and recapping them for your reading pleasure. Your usual Cblog Recapper, the gentleman known as Casual Weaponry, unfortunately couldn't make the proceedings tonight due to a little thing called voting. So since I'm your recapper tonight I thought I would use this opportunity to tell you what games have been occupying my time to the point that I'm not writing blogs lately. Still playing Persona3:FES, as well as FARCRY2 which I liken to GTA IV in the jungle ( Love the game ), Little Big Planet, working on my next level and rounding it off: SOCOM:Confrontation.
Dear Lord, I can't stop playing this game. It's a drug you see. No multiple lives, no shields, no auto aiming, just you, your skill and a heartbeat from death or victory. With the latest patch this game is running like butter. Do yourselves a favor, if you haven't picked it up yet... now is the time to do it. With the bundled headset it's a steal and it rocks. The Destructoid Clan is in full force and this upcoming Saturday,
SOCOM Nights
debuts. Now that I have gotten that
plug
out of the way, let us take a closer look at what was before.
Spoiler Alert
: There were a lot of interesting, newsy, strange and plain fail things you may have missed.
*-His name is Just like Buck and he's here to...
*-AWESOME SAUCE.
*-I hate Halo and STILL found this cool.
*-Little Big Planet User Created Level you MUST SEE.
*-Tactix's Dtoid LA Halloween Party!!
A-PUZZLE RANT!
A-Ron "Nostradamus" Workman does it again.
A- Blindside is scared of NXE.
A-Altered Beets wants games to be more about style than realism.
S-Ron's Latest dtunes. Check it out.
S-Latest Media Monday.
S-RetroforceGO! Episode 65 Reader Questions Now in Video Form
S-Nihon Tiger once again asks us: What'd You Get?
C-LBP Kratos Costume Package giveaway, OH YEAH!
Man, Cblog Contests are declining. Nobody wants to bring the BOOM. Hmm, talking about boom...
E-Dtoid Australia's Rockband2 & Guitar Hero Party Extravaganza!!
E-A Beard off without Counting Counflict, Ron Workman, Blehman, Santana Claus and yours truly, Y0j1mbo? LOL.
E-Nerdcore Rising Tour NYC.
S-My Halloween Costume is better than yours!
S-An example of the perception of a RETARDED person.
S-Joe loves Goozex.
S-ATEs are not QTEs.
C-Everyone should own a Hookah!!
C-Clance, DeadSpace, and America.
C-Walnut the Wise doesn't finish games. Guess what? Neither to half the people here. Welcome to the party...you're late.
C-VOTE YOU LAZY BASTARD.
I-Great intro blog plus your Banner is full of WIN.
I-Dead Space intro blog packed with spoilers.
B-Happy Birthday Alanar!!
N-More Metacritic user rating tomfoolery.
N-Want to see a Cool Fallout 3 Spoiler? Click here.
V-Video games and the Uncanny Valley. Cool Video.
R-Pew Review... Why Pew, Why??
R-Taterchimp thinks The Darkness is meh, I think it's kick ass and underrated.
R-Funky Goodness' debut review of Brothers in Arm: Hell's Highway.
T-Prince of Canned Peaches' Take on Fallout 3.
A-Teta shows new Penny Arcade. I wonder when he'll show more of his own original artwork.
M-Darkair's little MegaMan kid theme song.
M-Justice's Shortblog Video Spectacular.
F-LMAO.
F-Red VS Blue: Reconstruction.
L-Blindside, innuendos and fingers.
L-Palin Alert!!
R-Flamecondor's backlog. That's small. Take a look at Necros or mine.
F-CharAznable Wins, this blog doesn't..
Now if you'll excuse me, I'm feeling kinda hungry and this Navy Seal is ready to eat these Green Berets for breakfast in SOCOM:Confrontation. Till the next time I'm needed... oh and don't forget to VOTE!!
-Y0j1mb0 the Reservist