So, I just got a new room mate. And, boy, oh boy, did I find a goddamn winner. I don't think I've met a more annoying person ever before. Like, this guy won't. Stop. Talking. About. Every. Little. Thing! Plus, he's the Halo 3, GOW stereotypical douche kinda gamer, who doesn't find much substance in gaming. But, it's finally gotten to the point where I may have to maim him: while playing Mega Man 9 on my 360 earlier this week, he peeks over and said, straight-faced, completely seriously…
"Hey, isn't that the original Zelda game or some shit?"
Urge to kill rising…rising…
Enough about morons in RL, let's talk about blogs. On today's recap, we've got killer comments that otherwise made up for bad blogs, lots and lots of Street Fighter 2 Turbo Hyper Gaiden Hyper Turbo HD Whatever editon, and help from somewhere you wouldn't expect.
A broom is drearily sweeping up the broken pieces of yesterday's life.
Somewhere a queen is weeping, and somewhere a king has no wife.
And the wind, it cries…
Recaps…
*-Rockvillain wins the comments.
*-Tubatic's favorite videogame foods.
*-Holy Shit: Gear of War by Terry Pratchett
*-Tanks: L4D's helping hands.
*-Any blog post that starts out with "I am going to start this by using my genitals as an analogy for the DS touchscreen and the Wiimote" is a fucking win in my book.
S-Mutant League Football. Do I need to say anything else?
S-Oysterhead on dTunes. Fuck. Yes.
M-A Time To Build (and kill, apparently): Roller Coaster Tycoon.
What better way to take your mind off of contests than gangsters and 80's pop?
E-Shit, kids, it's time for some SF2HD.
S-JoeCamNet makes out like a bandit on Cheap-Ass Gamer.
S-Mxy gets a replacement 360 from some baler-ass friend.
C-Blehman decides theres no need to worry about the Great Title Flood of '08 (damn, that would look good on a shirt…)
N-SF2HD Achievement list. I'm really enjoy Sagat's Scar.
N-No SF2HD for Europe today…
N-…BUT AMERICANS CAN GET IT NOW!!! USA! USA! USA!
N-Palidi goes over the new MGO MEME update. Plus, awesome Liquid Ocelot gif.
R-Pretty sweet indie title called Jets N' Guns Gold.
T-Is camping legitimate? No, because there could be bears.
T-Wind and Water: Puzzle Battles, or, the Dreamcast's swan song.
T-A neat little survivor's guide for L4D.
T-Funktastic is the luckiest bastard ever. TWEWY for the goddamn win.
T-Sonic: Unleashed continues the "Sonic Cycle".
D-HEY! Ever wanted to play a game using your girlfriend's tits?
M-Solatrus makes a neat little OCRemix tune.
F-Top 10 guilty pleasure movies. Recapper's Note: Ming The Merciless is the greatest villain ever.
F-Fuck MTV and their Rock-Band-whoring ways.
S-Oh snap: SF4 arcade sticks up for pre-order.
V-Wow. Just…wow.
S-A Dtoid-created video appearing on Dtoid a few days later? It's like the fail version of the Circle of Life.
F-Chronoswing's avatar is perfect here; he just kills this failblog.
F-You've got about 10 seconds to explain yourself…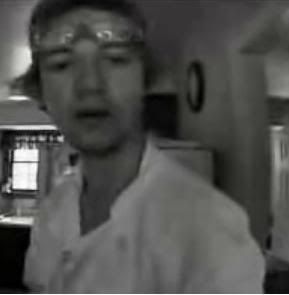 (Pendelton21)
FPoTD