Well good weekend everyone!
So Anita Sarkeesian released another
video, which cheeky scamp Steven Hansen shared
with the oh-so-level headed Dtoid bunch. It's like waiting on the next instalment of a well loved webisode to a sci-fi...only it's not well loved. 
No one likes this show right?
Regardless of your opinions on her opinions, people are kinda straying off the beaten to death path. Be you pro-Sark or anti-Sark, be you a bottle of vinegar or a tramp under a bridge (those two are connected, you'd see that if you didn't hate genders) - then you need to realise that we're talking about the same issue in a constant loop, only time and social media has increased the sheer rage and fury that accompanies it. 
Sexism is wrong, bigotry and phobia is wrong. That's the basics, that's the truth. We need to stop rehashing and start actually doing something. Game companies need to start implementing equality in gaming, especially as it should be the easiest thing in the world to do. 
New consoles will come and go, but hate will always remain. Unless we just y'know, stop.
*read that in Enya's voice, it might sound a bit more meaningful and wise*
In other news, for those that don't know and those that do, I tried to organise a charity event in London that focused on inclusion for disabled gamers. I had everything but the advertisement support and it got too close, with too few numbers so I cancelled the event. Still a little bit of money was raised and donated to the charity and I am glad for that at least. 
To anyone out there with free time and who want to do something really groovy, that will mean a lot to others, I'd suggest volunteering or getting involved. It doesn't consume too much time or your life. I volunteer as a reader in a school (fuck yeah
The Bear and the Bee
is a great book) and also as a scribe for disabled students. I do it mainly because I have a lot of free time, but it does make me feel like I'm helping and you get to meet amazing people and share amazing stories. If you want to donate to charities, even a few quid does indeed make all the difference.
Anyway lets roll out with some recaps.
This makes me feel funny in the pants
* - Tarvu does things, touches boys and stuff. But seriously he made some quality game coverage videos with his lovely University colleagues. Check them out
A - SoulCalibur II has broken poor Everyday Legend, the sweet boy
E -  Win  Kromaia for the freeness
S - Another wonderful cblog interview - this time featuring Pkfire and his carrot wang
F -  PS Friday Night Fights is a go go
F -  Nintendo Friday Night Fights: 3D Worlds
F - Xbox Friday Night Fights: Xbox 360
R - Someday I'll get to finish Alpha Protocol, once I get past the stage where my character fused to an enemy's face
M - I actually didn't know Scuba Steve was a music teacher, but HE IS and he wants to tell you about something a bit disheartening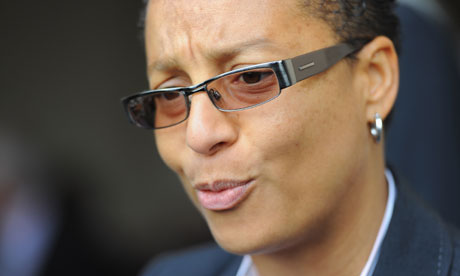 R - Such a potty mouth
R - Diego Vallejos  wants you to check yo damn portholes PS4 owners
L - Xbox One wants your mother and  ALIENGOSLING cares
The only fail this week was whoever removed that blog post where we could ring up legit sexdolls for companionship. Mods are fascist love haters!
Glowbear - Don't touch me unless I'm asleep and vunerable
FPotD
---
LOOK WHO CAME:
CblogRecaps
smurfee mcgee 1
Panzadolphin56 1
lizzardpt 1
Ben Davis 1
ShadeOfLight 1
Nic Rowen 1
Nihil 1
scarritt 1
PhilKenSebben 1
Tarvu 1
Batthink 1