Hello, ladies and gents. My name's Pendelton, and I'll be your recapper for tonight and every Tuesday night…FOREVER. This is my first stab at recaps, and, boy, what a day we had! Chad Concelmo takes his shirt off, Mega Man is created out of foam and fabric, the government plots to destroy the world with evil seeds, and I break out into song due to the massive amount of Slopokes!
But, enough out of me, let's get to what you're all here for…THE CBLOG RECAPS!
*-Craineum's Mega Man costume, i.e., THE GREATEST THING EVER!
*-Bits and pieces of Sackboy Kratos. Amazing.
*-Randombullseye's love of Sonic The Hedgehog.
*-Shadowkat looks back at my favorite Silent Hill, The Room.
*-Stuvning introduces us an awesome little band called The Deprecation Guild.
*-Faith returns to show off her Max Perler bead sprite (something near and dear to my heart).
S-B-Radicate's first Gamefly game review: Overlord.
A-5 hottest fighting ladies. What, no Bridget?
M-The Fear: Little girls are scary.
P-FAILCAST Ep. 17 records tonight.
No contests. Laym.
F-Y0j1mb0 gets democratic about Friday Night Fights.
E-Lucky you, Baltimore! Another NARP is coming up!
D-Destructoid clan in SOCOM:Confrontation.
S-NihonTiger90 pimps out Craineum's Mega Man costume.
C-Too many people are living in the past, man.
C-Chad's mind starts to wonder, then he takes his shirt off.
C-What would Mirror's Edge's Faith look like in Japan?
C-Jonathan Holmes wonders about the new Mega Man stage. Also, elephantitis.
I-Welcome, mndo! Nice collection you've got there.
H-Xiofire shows us his room and awesome gaming deals.
R-UglyPhil reviews The Ship.
N-MOTHER 3 TRANSLATION THIS WEEKEND!!!
N-The new Ghostbusters game is now being published by Atari, and I now die a little inside.
N-Dumbest news item of the day: New James Bond game only has offline multiplayer...ON THE WII!
N-Cool little website offers minigames that reward you with Fable 2 loot. Awesome.
N-New PS3 update is live. Horray.
N-On the fence about Saint's Row 2? Well, it's got zombies. Hope that helps.
N-Voice actors for The Conduit announced. Not too shabby.
T-GRRR CONSOLE WARS GRRR
T-Two thinks PSN is quiet. Too quiet.
T-BlindsideDork wonders, where is Savage Moon?
T-jim yates gets involved with a bunch of betas.
T-Eroteri wants Armada on XBLA.
T-CandiceHatesYou researches Resistance.
T-Zserv's thoughts on the World at War beta.
T-An epic Japanese Castlevania arcade game.
A-nilcam got a SWEEEEET SF artbook.
M-RonBurgandy2010 talks Rage Against The Machine and plays us Calm Like A Bomb.
F-Tekken movie casts fails apparently, since I have no idea who any of these actors are
F-Evil Dead 2. Groovy, indeed.
V-Don Cheadle as War Machine?!!?
L-Seltzermx talk about "The Temporal Void"
R-Darkknight37 can't decide: Saint's Row 2, or getting drunk whilst dressed fancily.
R-CWal37's design proposal for a school project. Good luck on the final work!
R- A Speak-and-Spell Emulator. FINALLY!
R-unstoppablejuggernaut rambles randomly before work.
V-Kazekawa talks about piracy to the tune of "Lollipop".
V-TED Talks: David Perry
?-When did the Cblogs become Gawker?
?-THE GOVERNMENT'S STEALING OUR SEEDS…or something.
?-MAJOR NELSON IS A DIRTY MICROSOFT-BACKSTABBING RAT!
?-Apparently, there's some new-fangled gaming social network out there.
And now, a musical interlude:
S-It's astounding. Time is fleeting. Madness takes it's toll.
S-But listen closely, not for very much longer. I've got to keep control.
S-I remember doing the time warp, drinking those moments when
S-The blackness would hit me, and the void would be calling…
S-LET'S DO THE TIME WARP AGAIN!!!
And now back to your regularly scheduled fail:
F-Forums are that way, sonny.
F-Again, forums are over there.
F-Crappy video is crappy.
F-I honestly don't know what to make of this.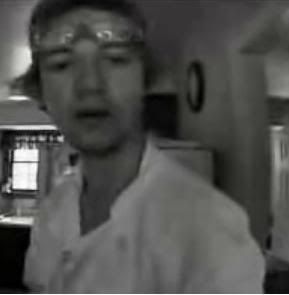 (Pendelton21)
FPoTD
---
About CblogRecaps
one of us since 11:27 PM on 07.02.2008
About Cblog Recaps
Recappers:
Monday -
Lord Spencer
Tuesday -
Larx
Wednesday -
Dere
Thursday - TBA
Friday -
Gamemaniac3434
Saturday -
AmnaUmen
Sunday - TBA
Reservists:
Gajknight
Torchman
TheBlondeBass
Mike Martin
Kevin Mersereau
Chris Moyse
[YOUR NAME HERE] -
We want you!
Current "Bloggers Wanted" assignment
TBA
Current Community Contests
LOL nope desu~
________________________________________
Legend:
WORDtoid
A- Articles
S- Series
B- Bloggers Wanted
P- Podcasts
CONTEStoid
C- Community Contests
W- Winners/Updates
E- Entries
COMMUNItoid
E- Events
F- Fight Nights
D- Destructoid in the Wild
S- Stories
C- Contemplations
I- Introductions
B- Birthdays
R- RIP
H- Houses, cribs, setups
GAMEtoid
N- News
V- Videos
R- Reviews
P- Previews
T- Thoughts
D- Development
$- Deals
CULTUroid
A- Art
M- Music
F- Film/TV
L- Literature
S- Swag
OTHEroid
L- LOLs
R- Random
V- Videos
C- Could Be Better
?- Defies Description
FAILtoid
S- You Are Slow
F- Maybe Fail?