In DCC, you are a reaver, a cut purse, a tight lipped Warlock guarding long dead secrets. You are no hero. At least that's what it says on the back of the book. Characters are weak as shit, and can die at any moment, and magic is an unpredictable, uncontrollable force which can have staggering effects on your character, corrupting his body, misfiring in deadly ways, or having more powerful effects than he could have conceived. The game is almost like a survival horror in that respect; you are not supposed to fight hordes of kobolds or goblins in simple dungeons. Each fight should be a terror beyond your imagination with bizarre, incomprehensible beasts from the bowels of the world, each dungeon laden with deadly traps and nefarious puzzles. The game is almost bare bones because of this, forcing the game master to create, from his own imagination alone, new and unique venues and creatures rather than relying on the sparse collection found in the book. It wants people to experience the game the way that they would have in the seventies, before anyone knew what a Beholder was, when being poisoned meant instant death, when reaching level 5 was a serious achievement worthy of praise.
On top of all that, this is the best RPG book I have ever seen. Apart from being huge, it has an AMAZING amount of art, all done by D&D era artists, jam packed on nearly every single page. It really is an incredible piece of work. Fantastic stuff.
With all the super balanced games out there, it's certainly different. And made for a different crowd. But I start playing next week, so it should be interesting to see where it takes us. I made a joke about the Avernum series in one of my recent blogs, but it's only because I have been playing it; I was actually surprised. For a 5 dollar indie game, despite its relative clunkiness, it's really not a bad CRPG. The world is goddamn monsterous, at least so far in Avernum IV, and I'm happy I bought it. It's a lot of fun.
Oh, did u here? dere is a destoctod community podcasts! Yep, Communitoid just came out, and even though I haven't had a chance to listen to it, I'm sure it's awesome. The Community Managers all get real personal, and rap with one another about the scum and villainy in the community and forums, and the evil that they are conjuring behind their tiny keyboards in between masturbation sessions. At least, they will be one day if they ever drop my name.
Good week, good improvements, so let's see if there were any good blogs, shall we?
(One picture is all you get. My internet is seriously that shitty today.)
* - Everyone welcome TheManWithNoName back to Destructoid! I never really understood why he left in the first place; something about Jim Sterling being too thin for his liking. But he's back, and that's all that matters, because now we can cuddle.
* - A cool little look at achievements in games. Congratulations to Yves Considerably, because goddamn, him really plays dem vidyas!
* - The recap team is seriously awesome! Cheeres for years; of service that is, from the various Dtoid recappers, some who have come and gone. Good work fellas!
* - Topsaucin' this bitch for more exposure. Communitoid podcast + you = ass 2 ass party. Do it now.
A - Logically Dashing did an interview with someone from the most credibly not-really-game-related-channel-anymore-but-might-have-been-once, G4TV! Elsa is right, though; copypasting is a bummer, and is what this guy is notorious for around here. But the interview wasn't half bad anyway.
A - An interesting look at F2P and the mongoloids over at EA, those gibbering, soulless lumps of greed manifested in the flesh.
A - A list of the top 5 sequels this generation. I'll spoil it for you: Modern Warfare 2, Modern Warfare 3, Black Ops, Black Ops 2, Avernum VI...wait, what?
I - Could it be? A good introduction?? Haven't seen much of those lately. Snowlex is a little nervous, but actually shares his work right out of the gate. I couldn't watch it because my internet is balls, but you should check out what he has done, and give him a warm welcome!
F - Would you believe me if I told you it's time for another Friday Night Fight? I would.
T - Some thunks about the direction games are heading. Comes right around the time someone else brought up AAA games and their place in the market. Very topical, thought provoking.
P - The PSN store is getting a long due overhaul. It should be implemented by the time most of you read this blog by sumanigans talking about how it should be ready by the time you read his blog!
R - There is something about this review that bugs me; I think it's the fact that with a game like Earthbound, the sum is more than the parts. It is a special game that was unique during the time it came out, so breaking it down into pieces and analyzing the mechanics just seems sort of moot these days. I don't think you can really "get it" unless you were there; a kid holding a box bigger than his head, wondering what kind of game they were going to play, and finding an experience that would change the way they looked at games. Also, seizure inducing gif here, dear god!
T - Mr. Haong tells you how to fight space aliens...um, in games, that is...yes...games....heh. Heh...Also, he urges you to say "COLLECT THIS!" everytime you kill a Collector in ME3. But then, he might have edited that out by now, so don't come crawling back to me if it's no longer in his blog.
A - Art imitates life. And sometimes it imitates Army of Two and Rainbow Worlds if you were to stick them in the transporter from The Fly together.
A - Holy shit! Awesome animations! Retronator shares his first freelance commission, and boy, it's a doozy.
S - What some very lucky UK Nintendo fans got for buying all those Wii games a bunch of nerds were whining about. Apparently, it was worth all the mountain dew saturated tears they shed! *clutches copy of Xenoblade in a menacing manner*
F - BOING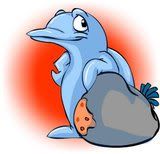 FPotD
---
LOOK WHO CAME:
CblogRecaps
smurfee mcgee 1
Marcel Hoang 1
Roberto Plankton 1
JJJEnigma 1
Ben Davis 1
Swishiee 1
Phoust 1
scarritt 1
M Randy 1
PhilKenSebben 1
Elsa 1
Arttemis 1
BlinkingPixels 1