Are you ready for some more Real Life talk from your favorite Thursday Recapper? Well I hope so, because I've got things to tell. Things I'm still not sure how to feel about, to be honest.

I'm sure you all remember the Shadeisms I posted three weeks ago. I talked about how I know this girl who is so far out of my league that I may as well be standing at the entrance of Victory Road without a Pokémon that knows Strength. But I also talked about how despite her being totally dateable, she showed up in my list of matches on a dating site. So not only is she single after all, she's looking for a good time and randomly turned up at the one site I also happen to be on.
Finally, I talked about how I couldn't possibly let an opportunity like this slide. I had to ask her out now, or I would never forgive myself.

As promised, last Monday I took that shot.

I didn't exactly get a yes. I didn't exactly get a no either. I got a "maybe".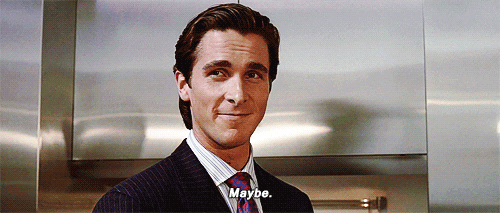 That...was the one thing I didn't plan for.
I mean, Avtrspirit said last time that "After it all goes down, we will be here waiting to celebrate, or commiserate, with you.", but I'm not sure which one applies.

But first thing's first, how did it go down?
Well. The approach I took was pretty simple; we already had a meet-up planned for reasons related to our shared project, so that was the opportunity I grasped. Before we started work I told her about the freak coincidence that led me to find her on the site. I told her the same thing I said here, that we shouldn't let something like this slide, and then I asked whether she'd like to go out with me and give it a shot.

She seemed more interested than I expected her to be. I fully expected her to give me the standard spiel I've heard already so many times. The "You're a great guy and I'm sure there are tons of girls out there who'd love to date you, but I just don't think of you that way" one. But she didn't say that. Instead she said that it sounded like fun, but she had already started dating this other guy by now. She found him online too, and they kinda like eachother, although since it's still in the early stages she's not sure yet whether it will actually work out.
I guess that's what I get for waiting two weeks, although from the sound of it this guy was already in the picture before I ever found her on my site. Besides, contacting her right after I found her would've been a one-way ticket to Creepy Stalker Town. Waiting was probably still the right thing to do.

The good news is that she did take my number when I offered it, and she said that if it doesn't work out with this guy, she'll call me. So yeah, that's a solid "maybe" right there.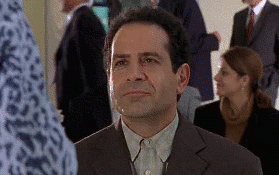 I'm not entirely sure how to feel about all this. On the one hand, I'm proud of myself for having asked her. That was far harder to do than you realize, for a whole lot of reasons. I'm also psyched to find out that I have a shot with her. That was completely unexpected to me; I was braced for the spiel, especially since I don't meet her listed 'criteria'. It turns out that if a girl gets to know me, I hold up pretty well.
On the other hand, I'm still stuck without a date even when the stars align in my favor. Whether or not she'll ever call remains to be seen, and in the mean time she's stuck with some guy who's very likely not nearly at good as Smash Bros. as I am so honestly what's the point?

Ultimately, "maybe" is the best/worst/okay/maybe.



* - Do you want to know what it's like to be Don Mattrick? Maybe? Well, SpielerDad's investigative Jurnalizms shows us exactly how much a man known for being a crappy CEO earns.

* - Maybe it's not all bad, being an Arab gamer?



P - A maybe flawless Error Machine Podcast about Mortal Kombat X!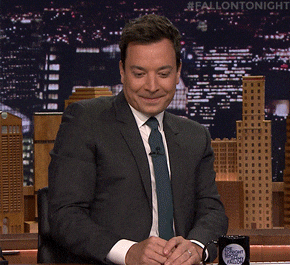 T - SeymourDuncan discovered the GTAV video editor. Maybe he has a couple of homemade vids for you, and wants to know what you can do.



C - Santo Pastor hates most Twitch offerings, and maybe wants to do better himself.


- ...maybe.




- ShadeOfLight
May you always find water and shade

FPotD
---
LOOK WHO CAME:
CblogRecaps
scarritt 1
Titannel 1
Luna Sy 1
Floppablecat 1
JoyfulSanity 1
nanashi 1
Robo Panda Z 1
Poopy McNugget 1
CrazEboy7 1
Dreamweaver 1