It's been a tough day, so I'm gonna do this quick style.
DOA5 huh? Boobs. Sexism, Japan, wtf?
New Pushmo game, called Crashmo. Looks like hell...if hell was made of FUN.
Torchlight 2 is better than Diablo. If you disagree, you can go fuck yourself because I'm smart and you're not, etc. I don't actually believe this, but it has been a trend lately that we have to compare everything to everything else all the time, so fuck it.
Borderlands 2 is expensive and I want it.
Bacon.
* - Feeling the pain of payne, vApathyv writes a touching piece about how alcoholism affected his life.
* - Topping for the hope of promotion; Tokyo Jungle is one of those unique games that people shouldn't ignore.
* - Another personal blog about how video games reflect our lives. Good stuff.
A - A booby blog, and a rather unpopular opinion about said boobs. I like any blog that has boobs in it, but for a blog about boobs, this has surprisingly few...boobs.
A - Some sads in this blog. Gamers suffer loss, too, when we aren't all apparently murdering people and getting addicted to Everquest. Hang in there, Yves.
P - Secret Moon Base Episode 23 is here!
C - Win some free games!
P - A pretty good blog about X-COM that was almost overlooked.
T - Comparing Borderlands to Diablo somehow seems wrong to me. But, admittedly, Bordlerands 2 just look freakin' awesome.
L - Some cool poetry from KingSigy.
R - This got 2 faps more than I felt it deserved. Oh, but one of them was the author, so that's cool I guess.
L - The follow up, however, has a little more meat, but could use a lot of work. Still, everyone is a little rusty their first shot out of the gate, so everyone welcome Lieutenant Bourbon and give him some friendly pointers.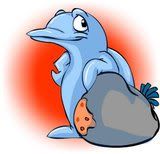 FPotD
---
LOOK WHO CAME:
CblogRecaps
Jon Hartley 1
EAPidgeon 1
shaxam1029 1
Magiteknight 1
Ben Davis 1
Swishiee 1
scarritt 1
Elsa 1
Furyfire 1
---
About CblogRecaps
one of us since 11:27 PM on 07.02.2008
About Cblog Recaps
Recappers:
Lord Spencer
Reservists:
[YOUR NAME HERE] -
We want you!
Current Community Contests
LOL nope desu~
________________________________________
Legend:
WORDtoid
A- Articles
S- Series
B- Bloggers Wanted
P- Podcasts
CONTEStoid
C- Community Contests
W- Winners/Updates
E- Entries
COMMUNItoid
E- Events
F- Fight Nights
D- Destructoid in the Wild
S- Stories
C- Contemplations
I- Introductions
B- Birthdays
R- RIP
H- Houses, cribs, setups
GAMEtoid
N- News
V- Videos
R- Reviews
P- Previews
T- Thoughts
D- Development
$- Deals
CULTUroid
A- Art
M- Music
F- Film/TV
L- Literature
S- Swag
OTHEroid
L- LOLs
R- Random
V- Videos
C- Could Be Better
?- Defies Description
FAILtoid
S- You Are Slow
F- Maybe Fail?