This is the last week Iím going to talk about Ace Attorney 5 and nothing else, I promise. Although in all likelihood from next week onwards Iím going to be talking about Professor Layton vs. Ace Attorney, so Iím not sure if that actually helps. At any rate, by now I have finished the main story of Dual Destinies, and I can safely say that this installment is up there with my favorites.
The last two cases in particular were fantastic. The storyline itself was clever, the characters were fun (my favorite was the guy who thought his segway was a spaceship) and the killer sent me for quite the loop indeed. I definitely hadnít seen that reveal coming, thatís for sure! And finally, for the first time in the series we have seen that you donít
need
to find the real killer to get your client of the hook. I guess the judge just prefers it if you do or something?
After that, I took the advice of shelling out an additional 5 bucks to get the DLC episode, which is what Iím playing now. For those of you who havenít heard, the DLC case is special because youíre defending an orca for murder. An orca in a pirate hat, no less! Wacky hijinks ensue with its trainer that looks like she couldíve jumped straight out of One Piece, an animal caretaker that likes to burst into rap, penguins (I fucking love penguins) and of course much more!
Ö
And then I made the mistake of watching Blackfish on the same night I started playing this case, and all of a sudden itís not quite as funny anymore.
Iím not entirely sure how this happened. I think I just saw that the documentary was on Netflix and decided that since Iím playing a SeaWorld-ish Phoenix Wright case I might as well watch the documentary on the subject. For those not in the know, Blackfish is a documentary on the horrors of keeping orcas (how did the English language ever decide on ďkiller whaleĒ anyway? Sounds like a weird name to give such beautiful creatures. I mean, we donít call tigers ďkiller catsĒ, do we?), particularly those in SeaWorld, the appalling living conditions and the sometimes aggressive behavior that can be the end result. Now I donít mean to go PETA on you or anything, but I was still quite struck by all of its imagery and by the sheer greed that allows both animal and trainer welfare to take second seat to cold hard cash dollars.
It goes within saying that having watched Blackfish is making it a lot harder to whimsically defend an orca for the murder of its trainer, knowing that shit like that happens all the time and is likely to be the result of frankly inhumane living conditions.
All I can do now is tell myself ďItís a video game, Iím sure that in the Ace Attorney universe the orca is as happy as can beĒ, and to take the gameís word for it when it tells me that Orla likes doing her tricks.†
- It helps that Orla is adorable
* - Never let it be said that SimCity did everything wrong. Despite all of its bullshit, Oscarno thinks the game nailed the soundtrack. You have my attention, sir.
* - DustinThomas takes a look at the history of strategy guides. I wish they had a future...
I - Go say hi to Raitisan, who is new!
E - Do you need an Apparent Reason to go to the Dtoid Southwest NARP? Of course you don't, just go already!
T - drmscott has some tips for Dark Souls (just the original, though). And really, can you ever have enough Dark Souls tips?
N - Some new info on Might no. 9, as well as some artwork. It's starting to look like a great game.
R - Did people ever really play the console Pokťmon games? According to Terry 309 Gale of Darkness was quite good.
R - A review for Custom Robo Arena DS, the best Medabots game there never was.
A - Take a second of your life to appreciate this ADORABLE drawing of Ocarina of Time's Deku Sprout.
C - A couple sentences of text paired with someone else's video does not a Cblog make.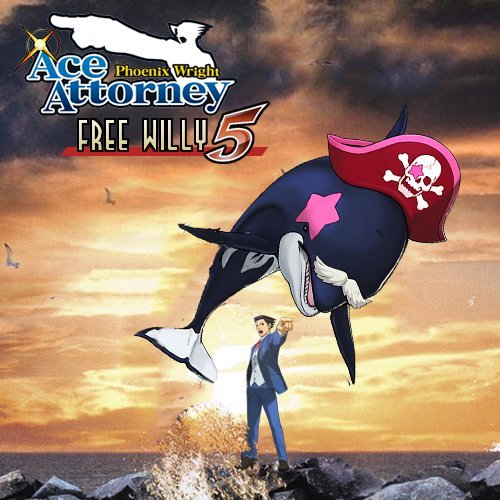 - ShadeOfLight
May you always find water and shade
FPotD
---
LOOK WHO CAME:
CblogRecaps
Ben Davis 1
Marcel Hoang 1
nanashi 1