Sony had a hell of a conference, yeah? I'm sure many of the games they showered were top shelf. But I wouldn't know
BECAUSE THE GODDAMN FUCKIN CAMERA MAN ZOOMED OUT FOR HALF OF EVERY VIDEO
I'm very excited about the PS4. Now more than ever. The whole thing was just games, games, games, a couple euro things, a watchdogs movie, games, and a jab at Microsoft for not being consistent to say the least. To me, the biggest surprise was Murasaki Baby. That game is right up my alley. So much so to the point where I'm debating buying a Vita sometime next year.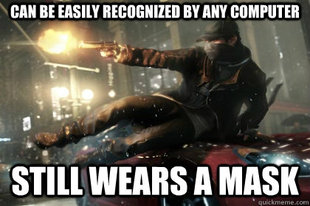 Another cool thing to me Resogun. Super Stardust was one of the first games I bought when I got my PS3, and could very well be my most played game. That and a slew -nay- a smorgasbord of other games announced, have me incredibly excited to get the PS4.
However, on top of all the awesome news. I cannot help but feel like an entitled brat for thinking one thing as soon as it all ended: No Last Guardian?
Now let's recap.
* - A Nice FAQ on adopting an avatar that won't rake in a billion in the box office.
* - Some food for thought on how the gaming press is enabling the epidemic of death threats.
A - Glowy tell us what to play when you're depressed. I play Batman: Arhkam Asylum!
S - I swear, this talking to humans gets better everytime!
A - Huberty gives us a comparative analysis on fighting games.
E - Scieldy has an avatar looking for a home.
E - Glowy wants to give his avatar a home.
T - Killy has some first impressions of the new Europa for us.
N - enya likes dragon crown! Pretty sure I'm gonna pick it up after a price drops.
Playstation's had some weird ads
S - Your little teaser wasn't enough to make me look at your wordpress.
Seriously though, where the fuck is the last guardian?!
~MacManus
FPotD
---
LOOK WHO CAME:
CblogRecaps
smurfee mcgee 1
Beyamor 1
Nic Rowen 1
Ben Davis 1
MacManus 1
Dwavenhobble 1
OpiumHerz 1