So I saw Catching Fire the other day. Really enjoyed it, much more than the first. I was a fan of the book series, which isn't a statement I make about many book series these days. So here's why it was so much better than the first.
First of all, it wasn't edited like a guy with ADD has a grudge against people with epilepsy.  The editing in the first movie, quite frankly, ruined it. You could tell that so  much time was taken with set designs and costuming, yet the choppy series of closeups gives the audience zero time to appreciate them. This time around the camera was zoomed out and lingered just long enough for you to notice that yes, there is a well designed set there.
Another thing was that it actually touches on some of the darker aspects/commentary that the book makes. This I can't really get into without spoiling things. Just go for Johanna.
* - I couldn't agree more. Episodic gaming is not something I support. A great read.
* - GOTY: Best Fuck Up by a company or publishers. A sad amount of winners.
A - Elly's Top 10 Drowning Levels. #5 is my personal favorite.
S - The Best 8 Games of the Last 8 Years continues with numbers 3 and 2
A - ehhhhhh still like the Spiderman 2 game best.
A - Sephy isn't excited about Might N 9 yet. I too would like to see it in action first.
R - Zucky gives us a very legit looking Witcher 3 review.
T - LEnny wants to give WRPGs a chance.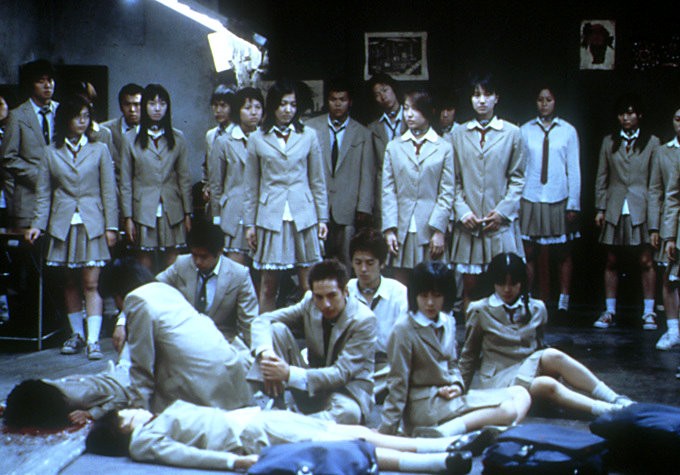 These Lady Gaga capitol people, though
Looking forward to MockingJay. 
~MacManus
FPotD
---
LOOK WHO CAME:
CblogRecaps
smurfee mcgee 1
Elsa 1
ShadeOfLight 1
Ben Davis 1
vxxy 1
MacManus 1
JoyfulSanity 1