It's been no secret that my most anticipated game of this year has been Arkham Origins. The previous entry in the series could very well be my favourite game of this generation. I can't adequately explain why that is. Just that when I have an itch to scratch when it comes to video games, that one does the trick unlike any other.
There's a bit of a debate when it comes to the game. It's tough to wrap my head around how exactly I feel about it. Yes, there isn't quite as much here, despite the increased map size. Getting around the map isn't quite the joy that it was before, making me give in to the temptation of the fast travel feature. That being said, thank Christ they included it.
So here's the question, do I think it's a superior entry? In short: no. In long: No, but it's okay.
The fact that it's a prequel makes me feel differently about it. The lack of depth to riddler trophies feels explained since Enigma hasn't fully realized his persona yet. The Origins story isn't perfect but that's fine, how many different origins of a super hero have we all observed? I haven't even tried the multiplayer and I may never do so, so its half-assed inclusion doesn't particularly bother me. Including previous villains is fine, the Mad Hatter level was awesome just as it has been before and I'm always down to deck The Penguin. These aren't giving the negative features of the game a pass because they are present and have already been discussed ad nauseam.
I do enjoy the new enemy types, the differences in boss battles, new gadgets, Dark Knight system, etc. I REALLY like the graded fights. I love it actually. I was a huge Devil May Cry fan and always enjoyed that element.
Here's what really bothers me (other than the fact that nobody lives in Gotham, apparently). They changed the rhythm. The Arkham games have a rhythm to them and I got very good at it. Very, very good at it in the previous games. The changes in the fight rhythm are very slight but very noticeable to me. It throws off the way I play and has caused me to be very frustrated with fighting. Maybe I'll get used to it, but the way it was before was pure perfection and the slight changes in timing have thrown me for a loop.
Arkham Origins may very well be the worst entry in the franchise but I went into it with that expectation. I enjoy the game though. If anything it makes me excited to experience all the game has to offer and then go back and play the last two. The game is pretty good but nowhere near the standard of the previous titles. But it's still pretty good to me, and that makes it okay.
* - The first in what I hope to be a long and fruitful comic series on Dtoid.
* - DARK SOULS!
A - Advice on balancing games and women I might not take.
A - Would like to see this fleshed out a little bit, but an interesting article on tropes of jews in games.
A - The Top 10 Signs you might be a hardcore social Gamer. I don't fit this bill :c
A - Really dug this tutorial for tutorials.
A - Shuudy's top 10 list of Pokemon that doesn't give Trubish his dues.
A - A cool article about growing up and enjoying the 7th generation of games.
I - Not too sure here, what's going on with this intro blog, but keep it coming! Always room for improvement.
$ - 4 free games. The first one is the stuff of nightmares
T - A Goodbye to Magic The Gathering Tactics
D - With each post about Sprout's Tale I grow more excited.
T - A COD multiplayer comparison. Good lord, do I hope ghosts changes it up because I'll buy the fucking thing because, because.
P - FIGHT GIANT ROBOT TEDDY BEARS?!  I'm in.
R - Cool review of of one of this generation's first games toward the end of the generation. I actually really liked Condemned.
A - BUY ME THIS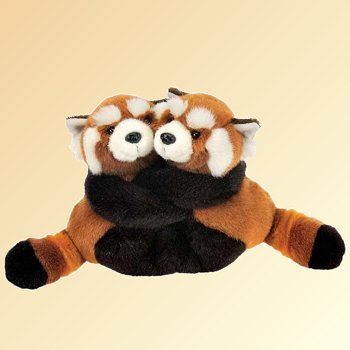 F - Honestly, music spam is a welcome change at this point.
Fuck that bridge, though.
~MacManus
FPotD
---
LOOK WHO CAME:
CblogRecaps
crackity jones 1
M Randy 1
Ben Davis 1
MacManus 1