So Thanksgiving has happened and everyone is full of turkey and thankfulness and stuff(ing). But for me, it was Thursday.
Now that I got that bad joke out of my system, I want to talk about sequels. Specifically, sequels to games that are...not too great. Recently I finished playing Knack 2 and, honestly, thoroughly enjoyed myself. Everything about it was better. And it made me think 'What other games out there had a pretty poor first outing but nailed it with the sequel?'
Retrospectively, I can say that Asassins Creed 2 definitely fits the bill. I quite liked the first AC when I played it but, looking at it now, it's a pretty bad game. Horribly repetetive and clunky and ugly and just all around threadbare. But AC2 was just such a massive improvement in everything and it still holds up today. The visuals are much more refined, the combat expanded to require more than 2 buttons (still not super good though), the characters and story are way, way more interesting. It's just the perfect sequel, in the same way that Uncharted 2 just curb stomped all over Uncharted 1.
Another game that comes to mind and is my personal pick as the greatest example of this would be Killzone 2. I played the first Killzone near the time it launched and was very unimpressed. It looked pretty and had an interesting world but everything else about it didn't engage me at all. But when I finally picked up Killzone 2 in a '2 for £20' sale and put that disk in my George Foreman grill, I was fucking addicted. I loved the visuals and atmosphere, the lore, the wonderfully theatrical villian with one of the best speeches in video games. The gameplay was excelent and coveyed a sense of attrition wonderfully. And the themes of Americ- sorry, ISA jingoism and wartime conduct were well done. It even got me to play online and is still one of a handful of games where I actively engaged in a game's multiplayer.
I feel that it's very easy to criticise bad sequels because there are just so many of them. Dragon Age 2, Fallout 4. I really hate these games and could write an essay on why they are crap. But we should also celebrate those games that sucked on their first outing and were given a second chance to prove their potential.
And that's why I'm thankful for Knack 2 and AC2 and Killzone 2. May we see more video game sequels like these in the future. Now onto the recaps!
*- Another week, another edition of Comments of the Week, this time hosted by Gmana. In this edition you can look forward to disturbing Frieza selfies, a wild Phalanx Pheller sighting, despicable memes and all around hilarity.
*- GameManiac3434 gives any potential bloggers some excellent tips and tricks when writing their blogs. I recommend everyone interested in writing give it a read, not just for the blog but also for more tips and tricks in the comments.
B- Strider wants to know what you guys think of Mario Osyssey. Go tell him! I hear that if you don't, he cries. You don't want Strider to cry do you? So go!
A- MJB writes to let us know that Victoria, Australia now consider loot boxes gambling. It's great news to see more and more countries responding to loot boxes this way. Personally I think it's high time some legislation and regulation came into effect for this shit. Also, best news to come from Australia since Nekro's birth.
A- Riobux graces us with another entry in his 'Yellow News' series. I got a good chuckle from this but the idea of a in-game character ringing a real person's phone number seems kinda interesting to me. Perhaps a game could be built around this idea, using text to voice maybe? The possibilities are out there.
A- Julc3 'who is actually Malika's evil conjoined twin' lets us know how incredibly metrosexual he is by looking at his preference for female protagonists and his enjoyment of Sex in the City. It's a good read, all jokes aside!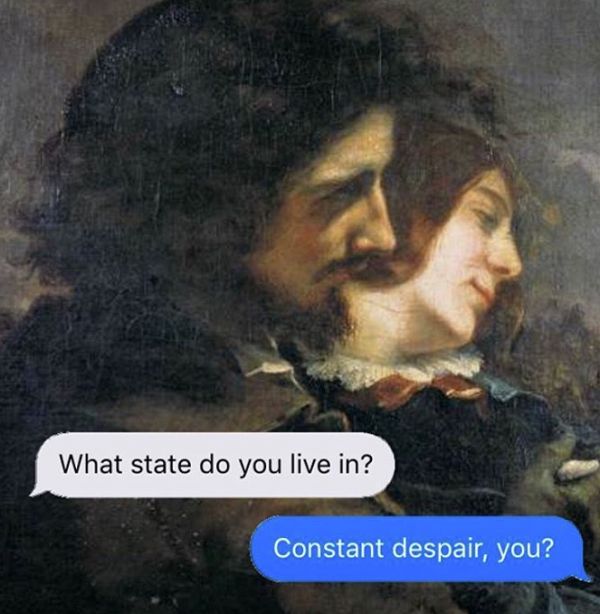 T- Malika Chan tells us of her personal experiences with Pokemon Moon and how this translated to Pokemon Ultra Moon. I hate Pokemon so I can't relate these feeling of joy in the slightest but even my icy heart thaws slightly in the face of Malika's pure happiness. Lovely little read.
That's all folks, see you again tomorrow!
---
LOOK WHO CAME:
CblogRecaps
Chris Moyse 38
Wes Tacos 32
DinoSir 13
Chris Hovermale 6