So, Wii U.
This is the kind of bothersome crap that makes me lose faith in gamers...apart from you guys, of course. You're alright. But the types of reactions I have been hearing are exactly why I find it embarrassing to be associated with gamers; constant, constant bitching.
The Wii U launch lineup isn't spectacular, but it isn't terrible, either. A new, cool looking Mario game, another Wii Sports type pack in, a new Rayman title, and even a Monster Hunter down the road. There are fifty titles coming between November and March, and at least a smattering of them will be available right away. But people are still finding a reason to bitch. "OH THERE'S NOT ENOUGH I NEED AT LEAST TWO HUNDRED TO BE AVAILABLE RIGHT OFF THE GO AND THEY HAD BETTER ALL BE TRIPLE A." Sure, a bigger selection would always be nice, but it's a console launch for fuck sakes. Aren't people USED to this by now? It's par for the course.
Anyways, it is also kind of cool to see Nintendo opening up to appeal to hardcore gamers, but worrisome at the same time. I wouldn't really ever want them to build a REPUTATION as an "adult" oriented game company like Microsoft fought so hard to do. Not that I think it's a risk, I just hope they continue to make the same types of games they always have, even if they continue to play it a little safe along the way.
I guess the constant anger and cynicism has me seriously jaded. That's why I usually try to avoid it. While I appreciate it when Jim brings these things up to show just how terrible gamers can be, the constant front page coverage of random comments and Twitter posts are becoming a little redundant. Yes, Jim, we get it; gamers are ignorant cunts sometimes. It's a reality, one that sucks, but does it really need to be constantly waved around on the Destructoid front page? Is that really the kind of news people come here for? "THIS JUST IN, GAMERS ARE ANGRY ABOUT THIS AND THE OTHER THING." What a revelation.
Anyways, short talks today. Got too much going on, squeezing the caps in literally while I have company waiting for me.
* - The best review because it mentions both Elsa and Zombies ate my Neighbours.
* - LogicallyDashing breaks his own standing precedent of random movie tidbits to bring us a pretty awesome interview with Fraser Agar.
* - Strider brings us his series, a history of Pokemon's metagame! All I know about Pokemon is that I watched like, a hundred episodes of the cartoon when I was a kid.
A - I, too, am a poor Nintendo gamer. My life is all old Virtual Console games and bargain bin Wii titles. I feel you.
A - An interesting piece about non-disclosure agreements and video games.
T - Tough games are tough, but there is something in difficulty that drives us to play them. I have always loved games like I love my Uncle Francis; hard and hurting my bum..
R - TroyFullbuster reviews Mega Man games...insert joke about them being old and stuff. But he got the scores wrong, X1 is the best.
A - A cool image blog by Kwamouflage. Say that outloud...Kwamouflage. Kwamouflage.
R - A premature question gets an almost immediate answer.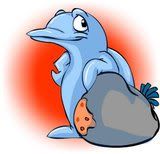 FPotD
---
LOOK WHO CAME:
CblogRecaps
smurfee mcgee 1
Dtoid PC FNF 1
Ben Davis 1
Swishiee 1
Nic Rowen 1
Phoust 1
PhilKenSebben 1
Elsa 1
Arttemis 1
Jon Hartley 1