So, I just got another copy of Chrono Cross in the mail, having lost my older version a while back. Honestly, I have no idea why people think the game is shit. I might go so far as to say that, not only is Chrono Cross a worthy successor to Chrono Trigger, it actually bests the game in certain aspects. Iím thinking about writing a series of blogs addressing the critiques everyone gives towards the game, such as the battle system and story. Anyone care to tell me why you think CC is shit?
Well, letís be honest, you didnít come here to listen to me gush about a game a lot of people hate. YOU CAME HERE FOR CBLOG RECAPS! Well, thatís too bad, because todayís blogs are filled with massive amounts of fail, most of which come from Dtoidís unofficial stable of failblog writers. Iím gonna guess you know who you are. Other than the fail, the blogs give us voting for video game awards, a witch who turns into a sausage, and the introduction of a new Dtoid beard.
Submitted for the approval of the Midnight Society, I call this storyÖ
*fwoosh*
The Tale of The Cblog Recaps.
*-Nicely done L4D Survival Guide, apparently made better (if the comments are any indication).
*-THE DESTRUCTOID UNOFFICIAL COMMUNITY VIDEO GAME AWARDS ARE GO!
S-dTunes continues with this weekís theme, travel songs
S-Taterchimpís 8th favorite ending, Kingdom of Loathing (which I fucking LOVE).
S-Taterchimpís 7th favorite ending, Tetris (then the comments get weird).
M-unangbangkay is a cheater, and we should pelt him with rocks because of it.
M-SurplusGamer looks at teamwork as a means of destruction.
P-FAILCAST Ep. 20. Apparently, these people donít like soccer.
Yeah, yeah, itís old. But, seriously, the dedication in this video is top class:
D-The Blur is still in Japan. Also, donít let them fool you; that fan still looks kinda gay.
I-Everyone, letís welcome SuperShawn. And his beard.
T-CWal37ís thoughts on the Mega Man games.
T-Normally, this would be considered fail, but thereís a few good ideas in here.
D-Tips for all those indie-game-developer wannabes out there.
M-New Metallica music video with the only thing that could make Metallica cool again, zombies.
?-.tiff comes back from the graveÖand is apparently giving out stuffed animals.
S-Come on, really?
F-No. JustÖjust no.
F-BREAKING NEWS!!! Oh, wait. No, no, itís just copypasta that no one cares aboutÖ
F-I canít believe Iím saying this, but, unlike Heretic, I canít be nice here. You fail.
F-In the company of failure Ė regarding this blog.
F-Jesus, a failblog linked to horrible musicÖ
F-God, once again, you fail at blogging. Just fucking stop, dude.
F-That goes double for you, michiyoyoshiku.
F-KNEEL BEFORE ROBORENE2525, BUTCHER OF THE ENGLISH LANGUAGE! (Also, congrats on the 1000th comment, Atlas!)
F-Tell me why you hate the forums.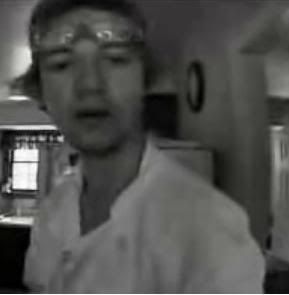 (Pendelton21)
FPoTD
P.S. If anyone gets that Midnight Society reference, they'll win my undying love and affection.