There isn't a lot of console-exclusive content that gets me bothered, even though I don't like it in general, but yesterday a trailer came out that definitely got to me. It's for Metal Gear Solid: Ground Zeroes' Xbox-exclusive Raiden DLC. 
It's a bit silly, but body snatchers & Raiden T-1000 in the Fox engine looks fun as hell. Any Snatcher fans might also recognize the music that kicks in when Kaz says, "body snatchers." 
Why does it bother me? Well, I was planning on getting a PS4 when this game comes out. Now I'll have to play the disgusting 30FPS current-gen Xbox 360 version to play this! Because I'm not getting 2 expensive new consoles just to play as Raiden. At least not any time soon.
Also, I wonder what the context of this is...Raiden in VR? Big Boss in a coma? Something terribly convoluted & rooted in total science fiction? So many questions!
* - dagiarrat opens up and explains exactly why Persona 3 made him shed some tears.
* - FabBlog tells us why the VGX was so fucking bad. God, it was terrible.
* - "Doom was a life-changing work of art." Maxwell Roahrig shares his love for the game, and what it did for him. Happy 20th, Doom!
A - Om Nom On Souls has some very fair criticisms for outspoken anti-sexism gamers. Specifically, Anita Sarkeesian. Also, Elsa's comments enlighten us all.
A - CazTheGuy has a thorough description of the 5 things he wants out of Persona 5.
A - Headless97 takes a risk and plays some old games to find out whether they were actually good at the time, or if they were just bad and he couldn't notice. Check it out and let him know what you think of games past.
P - Crackity Jones & Jackal27 have here episodes 43 & 44 of Pocketoid. They talk about a bunch of games, they both now have Vitas, and Browner2008 does a guest spot! For your ears.
E - StriderHoang gives us the skinny on the Dtoid community's first ever Pokemon X/Y tournament! Check it out to see the rules, the participants, and to sign up.
I - Say hello to UlpoMedia, who's starting a dev blog called "Latte Deconstruction."
N - Reinhold Hoffmann gives us a nice look at Ef-12; a spiritual successor to MUGEN, only based on 3-D fighters. Looks really cool, and is apparently approved for Steam.
T - Andy Stead doesn't really care for Bethesda's newer games. Here's a letter for you, Bethesda.
T - Lucent Beam names her favorite 360 game of the last year...and then decides 2012 had a pretty good game that won't let go :P
V - Swiftly Bearded has a quick how-to for people who want to use their older headsets on the Xbox One. He's even got a quick video for you.
T - Benny Disco has some great ideas in this blog: 5 franchises that Telltale should tell the tales of. A Twin Peaks game from Telltale?? Heaven.
A - BeatBeat has an...uh...interpretation of the VGX, in comic form.
L - Some delicious graphic card press release satire from Zuckerhund. (Not something I thought I would ever type!)
--smurfee mcgee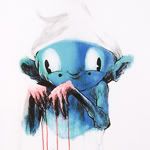 FPotD
---
LOOK WHO CAME:
CblogRecaps
crackity jones 1
dagiarrat 1
Panzadolphin56 1
vxxy 1
Ben Davis 1
ShadeOfLight 1
Nic Rowen 1
Handy 1
---
About CblogRecaps
one of us since 11:27 PM on 07.02.2008
About Cblog Recaps
Recappers:
Lord Spencer
Reservists:
[YOUR NAME HERE] -
We want you!
Current Community Contests
LOL nope desu~
________________________________________
Legend:
WORDtoid
A- Articles
S- Series
B- Bloggers Wanted
P- Podcasts
CONTEStoid
C- Community Contests
W- Winners/Updates
E- Entries
COMMUNItoid
E- Events
F- Fight Nights
D- Destructoid in the Wild
S- Stories
C- Contemplations
I- Introductions
B- Birthdays
R- RIP
H- Houses, cribs, setups
GAMEtoid
N- News
V- Videos
R- Reviews
P- Previews
T- Thoughts
D- Development
$- Deals
CULTUroid
A- Art
M- Music
F- Film/TV
L- Literature
S- Swag
OTHEroid
L- LOLs
R- Random
V- Videos
C- Could Be Better
?- Defies Description
FAILtoid
S- You Are Slow
F- Maybe Fail?