Guess it was the weekend huh? Jesus how time has flown. So I'm late. You know it, I know it. SHOCKING! Anyway, how you buttholes been? Mine is bleached.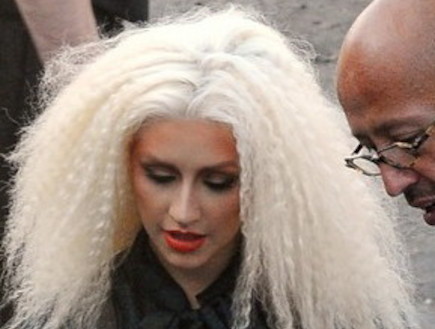 Frazzle dee dazzle. I really got nothing right now. You're gonna have to rely on Smurfee for something to read. My back is killing me from helping my brother move and I don't want to sit in this chair long. Let's get to capping, because I'm not even going to try.
*- The great Zombie leader returns, bearing ill tidings of dick wolves on the horizon. Wait till you see the vagina whales man.
*- Dark Souls bringing people together. Great blog from Bluelander.
*- Seymour thinks more AAA's should be as satisfying as Bioshock: Infinite. Can't argue on that. Most AAA stuff comes across as lazy these days.
A- A PSA of Dungeon Fighter Online's closure. Sorry folks.
A- A great read on Supercrow's rekindled video game love.
E- Help stuff in this gaming tourney/marathon. well, you could have.
C- Markeywo thinks the Wii U is pulling a Gamecube.
C- Wagner thinks Microsoft is happy with the rumors being spread. THEY'RE PLAYING GAMES WITH OUR MINDS MAN!
E- Weekend Warriors flaps it's meat curtains. Doesn't the phrase meat curtains, just put a horrible image in your head?
S- Joseph OHagen shares his week.
S- Catching up with BulletMagnet after the past year.
S- GAWD ANOTHER BIOSHOCK BLOG! This one from The Low(er) Tier group.
R- A not so short, short review of Bioshock: Infinite. Haven't seen any of these.
T- Thoughts about Bioshock: Infinite from Scrustle.
P- A nice look at AC: Black Flag, courtesy of Ctate95.
R- BlinkingPixels has ANOTHER Bioshock: Infinite review for us. THANKS.
T- Drmscott has thoughts. On Bioshock: Infinite.
F- Thanks for the video and links.
F- I don't just want a video and a sentence or two.
F- Not dealing with lazy video blogs this week. Sorry Bob.
*bangs head repeatedly on wall*
-PhilKenSebben
FPotD
---
LOOK WHO CAME:
CblogRecaps
smurfee mcgee 1
Elsa 1
scarritt 1
ShadeOfLight 1
Ben Davis 1
Mos 1
SuperCrow 1
Zombie Orwell 1
---
About CblogRecaps
one of us since 11:27 PM on 07.02.2008
About Cblog Recaps
Recappers:
Monday -
Lord Spencer
Tuesday -
Larx
Wednesday -
Dere
Thursday - TBA
Friday -
Gamemaniac3434
Saturday -
AmnaUmen
Sunday - TBA
Reservists:
Gajknight
Torchman
TheBlondeBass
Mike Martin
Kevin Mersereau
Chris Moyse
[YOUR NAME HERE] -
We want you!
Current "Bloggers Wanted" assignment
TBA
Current Community Contests
LOL nope desu~
________________________________________
Legend:
WORDtoid
A- Articles
S- Series
B- Bloggers Wanted
P- Podcasts
CONTEStoid
C- Community Contests
W- Winners/Updates
E- Entries
COMMUNItoid
E- Events
F- Fight Nights
D- Destructoid in the Wild
S- Stories
C- Contemplations
I- Introductions
B- Birthdays
R- RIP
H- Houses, cribs, setups
GAMEtoid
N- News
V- Videos
R- Reviews
P- Previews
T- Thoughts
D- Development
$- Deals
CULTUroid
A- Art
M- Music
F- Film/TV
L- Literature
S- Swag
OTHEroid
L- LOLs
R- Random
V- Videos
C- Could Be Better
?- Defies Description
FAILtoid
S- You Are Slow
F- Maybe Fail?