So
Steam
is having a huge sale on all the
Civs
(Less than 24hrs left). I haven't really played any games in the series, since the hundreds of hours I poured into 3 and the many I poured into
Revolution
. So I grabbed 5 for the paltry sum of $7.50 (couldn't afford the gold atm) and wow. Already lost 8 hours to the game. We had a very lazy Sunday yesterday. My kids just played and watched TV and I was constantly going back forth, between them and my computer. It was fantastic. A love affair has been re-kindled.
First thing I noticed upon booting it up, was how gorgeous the game was. I spent a good few minutes zooming in and out. Watching birds chase schools of fish, just under the water's surface, seeing dolphins chase boats, the land itself. One of the prettiest strategy games I've ever played and it's two years old. I adore that they use hexes now instead of squares too. I never had a problem with the squares in past titles, but as someone who grew up playing war games of the board variety, the hexes make me smile. Just seems neater and nicer to me. Anyways, moving on to the part I don't really like. They sure dumbed down/removed espionage, diplomacy and religion, huh? I hear Gods and Kings puts them back in, but again, too broke for that $5 splurge (I WILL TRADE SOMEONE SOME GAMES IF THEY WANT TO HOOK ME UP BEFORE THE SALE ENDS THOUGH!). It's a disappointing thing, but not a deal breaker. For the first few hours it was actually nice, since I'd been away from the series for so long. It helped ease me back in. Still the vanilla is a great game, just a little sad about that.
Now, onto my favorite feature and one I
know
pissed a lot of folks off. 1 unit per tile (1UPT). I much prefer the 1UPT system. To me it becomes less about stacking op units and rushing and becomes more about positioning and tactics. For the first time in a
Civ
game, I am really thinking hard about the battles. Just as much as the planning and building. I'm in strategy heaven. I have to say that 5 is quickly becoming my favorite in the series. At this point at least. Let's see if I feel the same way in another 50 hours. Hopefully I'll have
Gods & Kings
by then and the answer will be a yes. Now excuse me please, Munich done fucked up. After them, I'm getting those God damn Dutch!
*- Andy Lonn spits truth about the single player experience.
*- Part 2 of Stubbleman's excellent behind the voice series.
*- Fuhjem gives a fantastic how-to on writing while suffering depression.
*- PenguinFactory has some things to say about writing in games and hwo to fix them.
A- Domanz has a response to Cliffy B's dumbass.
A- A fascinating look at the roots of Japanese SRPG's by Killias2
S- Nathsies shares love for the shottie from Half-Life 2 in the newest Weapon of Choice.
A- The rise of online only worries CodeFire. Me too.
S- Randombullseye shares the next in his series of games he's played this month.
A- TitusGroan on how Jeremy Clarkson took over the games industry.
M- NickCull shares his Dtoid memories of Deadly Premonition's 10.
M- Daniel Starkey is next up, with some Dtoid memories on how he was corrupted.
M- LukasRocks has almost the same Dtoid memories as NickCull. They should make out.
E- Ckarasu recaps the PS3 FNF! Cool stuff.
C- Adams4England wonders if online mp killed social gaming.
E- Weekend Warriors rolls out again.
C- CarbonRevenge thinks your judgement is faulty when it comes to preorders.
S- LawofThermalDynamics needs a good punch in the face.
S- SeymourDuncan17 has difficulty dealing with his backlog, due to his ADHD.
C- ArchdukeFerdinand thinks the closest thing to poetry we have is flash games.
C- Time Glitch is having an internal struggle over the Wii U.
C- TheDefenestrator has something to say on ole Cliffy B, micro transactions and EA vs. Valve.
S- Confessions of a nighty noodles, Bear that Glows.
R- TheRantingRobots reviews Lego City Undercover (Wii U)
R- Earthfield gives The Saboteur some love. I quite enjoyed the title myself.
T- Taterchimp shares some thoughts on Sniper Elite: Nazi Zombie Army
R- Troy reviews Mother 3. It's a masterpiece, PLAY IT!
T- PIR gives us some EVE online love.
T- Strider shares his thoughts on ME3's new mp characters.
R- Joe Odran Doran gives us a retrospective review of Metroid Fusion.
V- Obscure arcade title Appoooh!
T- ChrisBradshaw believes Ninty will ultimately win this next gen. Wouldn't be surprised.
T- Falldog has some thoughts on sandbox/open world games.
T- TheGoddamn is God damn done with God damn Assassins Creed. God dammit.
C- NotSoSpicyBuns shares a not so hot Monthly Musing.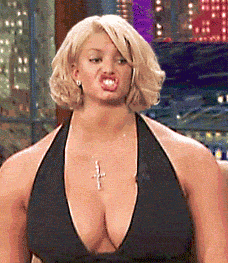 I'm coming for you Shade. Your little country too. Teach you to remain neutral during WWI.
-PhilKenSebben
FPotD
---
LOOK WHO CAME:
CblogRecaps
Mxyzptlk 1
dagiarrat 1
Dwavenhobble 1
BrowneyeWinkin 1
Ben Davis 1
ShadeOfLight 1
Nic Rowen 1
NickCull 1
killias2 1
Stahlbrand 1
Arttemis 1
smurfee mcgee 1