Let the grandpa rape begin anew!
So how about that Wii U? Any of you grab that thing? Damn right some of you did, we even have some blogs down there about it! I saw a lot of folks on Twitter gabbing about it as well. Looks like a sweet system, but it's not grabbing me atm. Nothing screams BUY ME NOW! Looks like I'll be waiting awhile before I plunge into another Ninty console (besides the 3ds again).
What I've been doing instead of playing with a new fangled console, is diving more into FTL. I also unfortunately watched Total Recall today. Cool design (minus the ME3 lens flare), shit movie (Colin Ferrell never CLOSES his fucking mouth either!). Now, let us get back to the subject of FTL. I discovered the joy of modding the game and have been having a blast, playing with ships like this:
and this:
I've also turned the fleet off, increased events and encounters and maybe took a super op ship for a cruise. It's been a blast. The game wasn't even getting stale for me, but the minute I saw that Enterprise... hnnnnng.
All these cool things can be found
here
, along with instructions and the mod manager you'll need. Enjoy that.
What else have I been up too? Hrmmmm.... Well I royally fucked up the
Cblog Fapcast
, stupid recording program on my phone can't record more than 10m of audio, but I didn't notice that until AFTER we did the show. *FACEPALM* Now I must live in the fear that, at ANY moment, Strider will ninja into my house and strike me down.
Crafty little guy, that one is. He also has cyborg tiger. A Tyborger man! *shudders*
Hrmmmm what else..... Oh yeah! I've also been moving! Yaaay! Completely alone! Booooooo! Every damn muscle I have hurts and I still have about 1/4 of the way to go. 4 years in a house adds up, but I'm really happy about the whole thing. Moving to a bigger house, huge yards (DOGS AGAIN!) and most importantly: SAFER AREA. I'm so sick of all the craziness going on in North Highlands lately. People getting shot and robbed all the time. Apparently I time traveled back to Compton or Detroit in late 90s or something. So, so long ghetto! Hello, backstabbing suburban white people. Anyways, let's do some caps so I can go back to FTL.
*- DarwinMayflower will make your brain explode with this, but you should enjoy the ride.
*- One name: BeatBeat 'NUFF SAYD?
*- Anglorum gives us a very unique review of Hotline Miami, featuring Cyndi Lauper's corn spigut and some awesome masks.
P- These Granules.... I find them Scary.... Hm. Episode 3 of Scary Granules!
A- Brandon Dickerson takes a look at the Wii U and wonders how it'll fare.
P- An extrasode of Taco Tuesdays! IT'S NOT F**KING TUESDAY THOUGH! RAAAAAWWWRRRR
S- The next entry in Megakrang's awesome Ultima VII series.
A- SuperCrow dishes out a nice write up on video games vs movies, what works and what doesn't.
P- Cblog Fapcast Ep.5 - The Sorry Game (that I totally botched)
E- Dtoid Northwest family Thanksgiving reminder!
C- Fabio Diaz puts the Wii U in a hot sexy 3-way and sees who will hop on top.
S- Snealiv shares an interesting story of his girlfriends gaming black market adventure. Very good read.
S- Brother Kaif is a globe trotting gamer, with a story on region locking for dat azz.
I- EnoSachran says hello again and shares some Wii U impressions.
T- Jackal27 looks back at the Wii and gives us a personal top 10 of games for it. PLAY METROID!
T- Lord of Thunder's thoughts on handhelds this gen.
V- Mikki Saturn is super stoked to grab his Wii U, but dude, NO DRIVING AND LOOKING AT THE CAM! FFS
T- Segastardust looks back at this gen and it's contributions to gaming.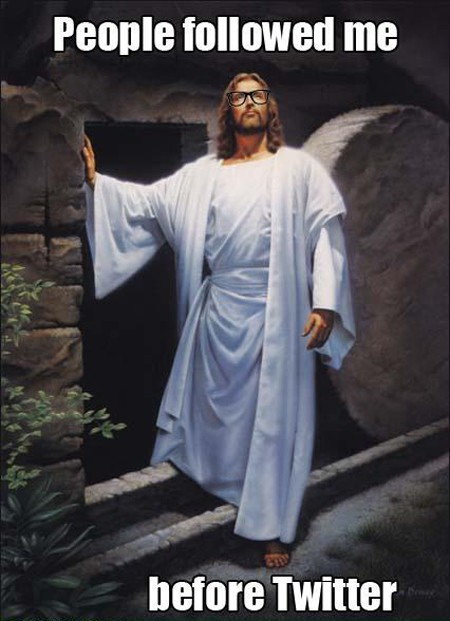 L- In honor of our Boner Lord's b-day, ReeceH92 brings us the top 3 chubs in gaming.
L- Epic-Kx also brought the birthday dick a present: Haikus that kick ass!
C- John Simone does a very short blog on episodic gaming. Fluff it out more next time John, please :)
L- Snealiv wants you to save a XBLIG in this entertaining video. Just a dollar a day people!
V- CarbonRevenges top 5 Machinimas
C- Grethiha with a short blog on the slowness of updating the Wii U. I would rather have waited for some more in depth thoughts and impressions.
F- A copypasta preview? Mannnnnnn FU!
F- Better than the one before it, but still copypasta and after the 'sneak peak'? I FAIL THEE!
S- Slow.... semi pointless and.... yeah. Sorry Devthegamer, I just don't feel you even tried.
F- How the f*ck did you post it twice?
Well that's all for this week folks. If any of you are interested in taking part in my next community chat on racism and stereotypes, hit it up
here
. I'll try to have that out by next week, no promises though. I'm a REALLY busy guy these days. Almost time to go, but I want to say, listen to the Fapcast and
Low(er) Tier
, be safe, enjoy your celebration of turkey and be nice on black friday. An old lady punched me once during that b.s. and.... yeah. Some peoples kids, eh? You folks take care. I'll be back to whisk away the gravy from your chins, next weekend :)
-PhilKenSebben
FPotD
---
LOOK WHO CAME:
CblogRecaps
jackal27 1
Elsa 1
the guy with the hat 1
ShadeOfLight 1
Ben Davis 1
BrowneyeWinkin 1
Roberto Plankton 1