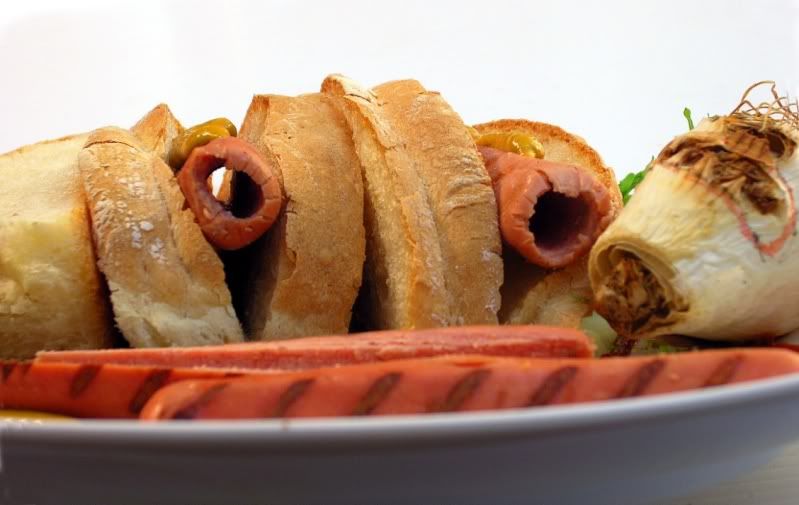 Happy early hollow weenie!
I love Halloween. The smell of the air (smoke, leaves and the promise of winter), the little kids running around having fun, the smell of blood on my hands and the fear in the eyes of my sacrifice to the dark lord. Candy too. Candy is good. Yep, all hallows eve is a great holiday. The souls of the dead pouring through a portal, fairies playing pranks and my favorite Samhain cd playing the background. Oh and Snickers. Kit-Kats too. Love those things. Ohhh corporate monetization of holidays/beliefs, you so cray cray.
I've always loved this one.
Anyone been playing any horror games? I've been digging back into Dead Space 2 and had forgotten just how good the sound was in that one. Did they win any awards for that? They should have. Fantastic audio and a great game. I love how gory and truly horrifying the creature design is too. It reminds of Guillermo Del Toro's stuff. Human, yet alien at the same time. Stuff that just hits a nerve. Ugh, those babies. *shivers*
What else..... eh, I got nothing, have some caps.
*- Leigh Davidson presents an open letter to the gaming press. Good stuff.
*- Tiq lays out his thoughts on the whole mess going on and brings up some good stuff.
*- Ninjapresident, dropping his thoughts on piracy. I frown upon it mostly myself. Can't say I haven't been guilty of it though.
A- ManWithNoName is an old fart who doesn't like old farty things. Get him a glass of Metamucil and a Lawernce Welk record, but hold the old school gaming.
P- The beautiful Communitoid has returned with episode 2! Really digging this one. Good work y'all.
A- The Kodu discusses the new PS3 hack/key unlock thing. At least it happened now and not a few years ago. Plus most people are too stupid to be able to do this.
P- The Scary Granules podcast debuts. From the minds of GlowBear and Panza, say hello to accents and probably a bunch of strange ramblings! I haven't gotten a chance to listen yet, as these two hate SEMI DEAF PEOPLE ;)
A- MisterDonut fails to see the value in certain game over screens. Didn't I stab you last week? Oh shit..... ZOMBIE!
E- Last Call for Nihil's forum werewolf game. I call team Jacob!
E- Nihil begins/lays out the game and a soundtrack.
D- How cool is PK493? Check out what he did with bbain! Which reminds me, HEY ANDY, HOW WAS THAT PAX ADOPTION?

dick
I- A re-intro from a gentlemen, who happens to be bearded. He's a bearded gentlemen. Beard. Gentle. Men.
C- Togutas discusses losing the drive to finish games and how that correlates to price.
C- Why do we buy games, is the question BenefitEvil poses. Ummmm, we like them? Silly.
E- Skid Row Trash rallies the Max Payne 3 gang, for a triple xp weekend.
I- Afro Man says what up, has a dead console and is going to play some Guild Wars 2.
C- Bearded Gent discusses Microsofts policy of bending over their customers and repeatedly effin them. BREAK THE CYCLE PEOPLE.
T- Whats Zephyr Gamgee's favorite game? Read on... (Totally my favorite bird-type creature ever)
T- LoonyWoman shares some thoughts on Witcher and more gushing for Guild Wars 2! That angry chicken better have been smited.
P- DimmuJed gives us a look at Hawken. I want this game hard.
V- Dao2-SKP has a Hawken vid and intent for doing a contest. Drop by and vote on how ou'd like the contest to go.
A- SlackerTLO draws..... awesome.... horrifying......stuffings....
A- MEAT FACE on the second screen! SCHWING!
A- SlackerTLO has another one for us. X-mas is getting freaky this year.
C- The Darkerman wants to update us on his goings on, but doesn't give us much info to go on.
R- I won't fail you because I liked your approach and I dig the review system. Check out the site Siegarettes is pimping folks.
C- windowman88 calls it a review of Borderlands 2, but it's not very review-ish. More gushy than anything.
Well that wraps it up for me, your gracious host and possible psycho. Have a safe Halloween and send me any razors you find your candy. I need them. Oh and would someone please punch that one asshole who gives out healthy food. You know the fuck bag I speak of. I'm sorry but I don't let my kids eat for shit and you wanna push your hippie bullshit on me tonight? On fucking Halloween? Ever since I had kids that's been pissing me off. At least have an extra bowl of real candy for the kids who aren't fat pigs.
-PhilK3nS3bb3n
FPotD
---
LOOK WHO CAME:
CblogRecaps
Arttemis 1
ninjapresident 1
Marcel Hoang 1
Panzadolphin56 1
ManWithNoName 1
Ben Davis 1
ShadeOfLight 1
Nic Rowen 1
Phoust 1
Nihil 1
scarritt 1
Elsa 1
Stahlbrand 1
garison 1