What up fools? Long time no see. Some butthole couldn't handle doing these, so ole Phil had to come, dick a swinging and pick up the damn slack. How've ya all been? I've missed you, my pretties. Well, as always only some of you. C-Blogs ain't looking all that great still, but I do see progress. There are some good bloggers out there, keep it up folks.
Moving on, have y'all hear about
my brother?
We are currently sitting $560 away from our $2200 goal. We keep stalling out, but I won't relent until we finish this. So if you can, please spread the word. The family needs the help desperately. Food is low, gas is low, meds are about to refilled and we need that last bit to cover these things. Like I said, if you can hit that link and help me spread the word, I'd be very grateful. I am so grateful for those of you that have already helped too. It means so much. Now do it again :)
Moving onto games, what have you folks been playing? I'm all about
Eldritch
myself. Described as inspired by rogue-lites and immersive sims, it immediately peaked my interest and hasn't let go. The atmosphere is fantastic, the game is highly polished for only being in beta and most importantly; it's fun. I have a blast exploring the depths, finding loot and either sneaking my way past the horrors or engaging them head-on. No matter my play style, I enjoy the hell outta myself, while playing it. Check that one out but before you go, let's do some cappies.
* - JoelCouture writes this absolutely fantastic blog about the classic Sweet Home. Please give it a read.
A - Skiptomylou has a good read on not giving up on FPS's, but fucks it all up with the Strangelovian title. Of course someone did this the time I come back. Of course.
S - Ole Zombor is up to his usual crazy shit in Chapter 1 of whatever the hell this is.
I - Say hello to Oridan in this lovely intro.
T - AboveUp is totally hitting on me in a roundabout way with this blog about the lovings.
V - FrankHowley has this comedy short about GTA V for you to check out.
T - Skiptomylou explores games that try to elicit emotion from us in this nice read.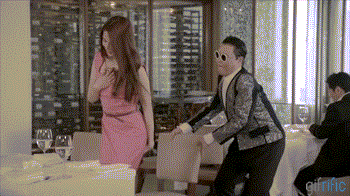 F - More effort and no links next time. I don't want your copypasta either, unless it really is relevant and worthwhile. You're here, be here.
Well that was a fun ride. Nice to jump on the ole recapper bike for a minute even if just for today. You folks take care. I need to get a run of Spelunky in and some Eldritch.
-PhilKenSebben
FPotD
---
LOOK WHO CAME:
CblogRecaps
smurfee mcgee 1
Jinx 01 1
ninjapresident 1
Marcel Hoang 1
Roberto Plankton 1
Ben Davis 1
ShadeOfLight 1
Handy 1
Occams 1