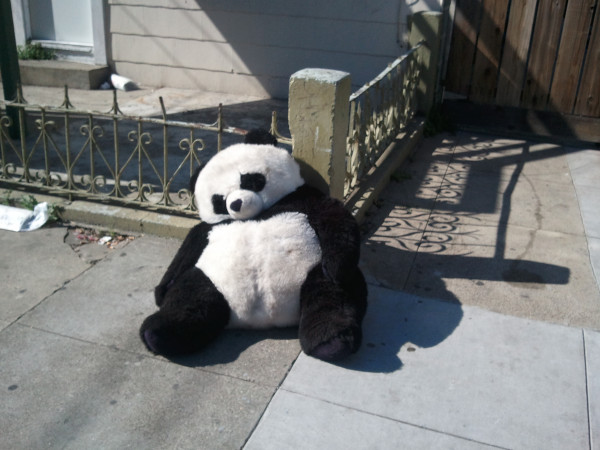 Life..... what a bitch, eh? I'm all sad panda at the moment. If you've noticed, my recaps haven't been great lately... well ever, actually. Lately though they've really fucking sucked. Life's kicking my ass and it's hard to focus on these. I haven't been playing as many games as I normally do, my legs constantly killing me and yeah. all sorts of other problems. You guys don't want to hear that shit though. You want some recaps and some happy isms for once, right?
Too bad, this is my show and I'll run it the way I want, while I'm still around. I do want to talk about a game though... so SHUT UP! FIRE & ICE BABY! :p Steam currently has/had Sonic All-Stars Racing Transformed for f2p over the weekend, along with the discounted price of $7.50. One really awesome lady I know, gifted me a copy of it. I believe she did this just to kick my ass constantly, but hey, I'm having a blast. I honestly am enjoying this more than Mario Kart (I KNOW THE BLASPHEMY!). The speed feels better, the karts are cooler and tracks.... oh man the tracks are insane. All of this, also wrapped in nostalgia. So many feels. The Shinobi track, the Jet Set one, Skies of Arcadia.... The music, just all of it is so damn good.
Currently racing my ass off to unlock that guy. Favorite Sega character ever. I played Shinobi 3 so much as a kid, I can run that game blindfolded I bet. On the third tier of races now, but have a ways to go. I really dig how you level up the karts/characters and can equip them with mods. Using the right mod on the right track, makes all the difference.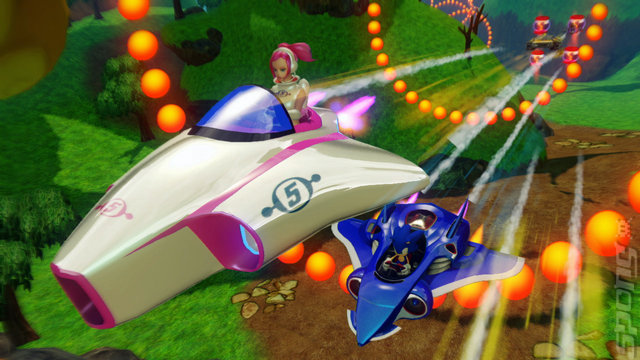 I really dig when you can be a jet too. The transformed in the title, really means something, as you go from kart, to boat, to air, all in one race. Multiple times even. Every form feels solid and controls well. So yeah, pick this game up. Console or Steam. It's a god damn blast. Only kart racer that ever came close to Mario Kart imo (and surpassed it imo). Now let's get to some cappys ladies. Killing Floor just updated with a new map (also on sale until the 11th, $3.99) and I need to shoot some clowns.
* - TheManchild writes about some bullet hell in this awesome blog.
P - Nerd Unemployed ep. 11 - James Swallow
A - ImmortalBard gives a good write-up on brand loyalty.
S - Ladyzaner can't quite leave the bad boyfriend that is Final Fantasy.
E - Weekend Warriors tired meme village ahoy.
D - ArkCo news #23: Early Access - Buy this awesome game on Steam now.
T - Ladyzaner is digging Guild Wars 2 after getting a free taste.
T - VVVGamer comes to Dtoid with this blog on GT Academy.
F - Bad Cyrus. BAD.
F - I'm failing this due to the black and whiteness. If this is a joke, you need better sarcasm Commander.
Damn, still some shitty caps. Oh well, until next week buttfaces.
-PhilKenSebben
FPotD
---
LOOK WHO CAME:
CblogRecaps
smurfee mcgee 1
Jinx 01 1
BrowneyeWinkin 1
Scissors 1
Ben Davis 1
ShadeOfLight 1
Nic Rowen 1
Elsa 1
Sotanaht 1
Arttemis 1