Hey it's a me! Das Phil! As some of you may have guessed, I had a horrible fucking Father's Day, but that's in the past now. FUUUUCK IT! You might be wondering where Smurfee is, but most likely not. I mean who would? Let's just all be thankful he is not here. Unfortunately that means you're stuck with me. Not much better eh?
i find myself pretty excited today. Tomorrow I am guesting on
Scary Granules
podcast. I'm honored to be among the accents. In more game related stuff, Shadowrun Returns has definite release date now. The only shitty part is it's not next week (like we were led to believe), but next month. Either way excited to see how that turns out. I am a little more reserved and cautious about it now though. Not by much, but a week from release and getting pushed another month, does give me pause. I know they ran out of funds and had bugs in the editor, I just hope that's all it is. More bug stamping and polish. The game looks incredible from all the footage I've seen, but hey. That's happened before and we ended up getting shit. Maybe I'm too cynical these days, but I can't blame myself. Devs and publishers have pulled a lot of shit these past few years. Either way, fingers crossed and I hope it's as good as I think it will be.
I tried out Akaneiro last night. You might have read a little about it in Jinx's
recaps
. It is a simple, yet fun game. Gorgeous visuals, but it needs some work and I really hope they switch their f2p model. They should sell vanity items only in the PC version and up the difficulty (it was quite easy). The one thing I ran into (and I guess I'm in the minority) was a cooldown after 20m or so of play. It might be because I had just started, leveled up or w/e, but that is a huge pet peeve of mine. Keep that shit for mobile platforms, but on a PC I want to play the game I'm digging. Not wait 5m to do the next mission. This shit ain't Facebook. I'll be keeping a close eye on it, the devs seem to listen and the game shows a lot of promise, so once again, fingers crossed.
Other than that, still playing Raid mode in Revelations, just got The Incredible Adventures of Van Helsing (looks hot, word is sp is great), looking forward to Fist Puncher in the next couple days and that's about it. Let's get to capping, shall we?
Hint: Yes.
P - Communitoid nude wrestles a platypus that is also a zombie.
S - Kodu continues his VS. Tropes series with part 3.
A - A good read from EverydayLegend on the Xbox One's affect on ma 'n pops.
P - The Shattered Podcast rolls out episode 4. I see nude, so I am interested. Then I remember it's Ev777 doing it. ;)
A - Calidreth has thoughts on MMO's and their monthly fees.
S - Option1Soul has a very interesting read about making in video games.
D - PlayBoyMan updates us on his game progress. Pffft. Indie devs. >.>
N - Breaking Xbox One news from Caimdark.
T - JDBooker thinks Metroid needs to continue in 2.5d and I agree. SUCK IT 3D! Unless it's more Prime.
R - NeoValis reviews/dispells myths about Settlers 7 and it's DRM.
T - Some detailed thoughts on Remember Me from Ethan Christopher Clevenger.
N - KOF XIII may be coming to Steam (pleasepleaseplease) and Mininano dishes out the news.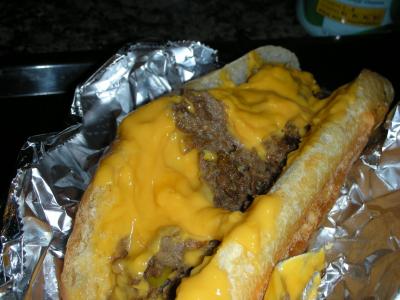 F - Not a good idea and bad execution indeed.
F - Cute or not, sorry Wagner. I don't dig it.
F - This just reeks of copypasta.
Well that was Monday for you. No sauces, a few fails and everything in between. Hopefully we see our blue friend return next week. I miss him, despite knowing better than to do that. Have a good week and see you all on Sunday. I need lunch....
FPotD
---
LOOK WHO CAME:
CblogRecaps
smurfee mcgee 1
JoyfulSanity 1
Dwavenhobble 1
Jinx 01 1
pk fire 1
Roberto Plankton 1
Ben Davis 1
ShadeOfLight 1
Nic Rowen 1
Handy 1
Occams 1
Elsa 1
Sotanaht 1
Char Aznable 1
Arttemis 1