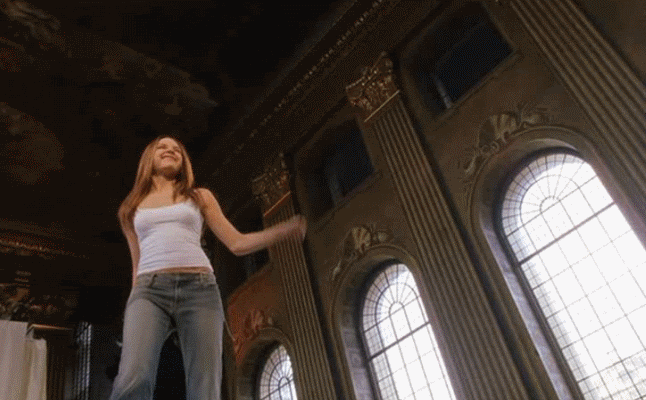 That damn slacker Bbain saddled me with
his
caps too. GOD what a jerk. I'd never do that to anyone. AT ALL. Moving on from bold faced lies, How are y'all doing? Everyone seems pretty stoked for the Xbone. Good stuff there. While I have a lot of problems with what we've heard, I'm keeping
most
of them under wraps until we know more and I haul out the I told you so's.
Moving on from that bullshit, I've been playing
Tomb Raider
again (THANKS MATT DAMON!), I quite enjoy the game. It's my second run, never did the optional tombs or anything, because I played it on a borrowed PS3. Now that I'm taking my time with it, I have a few more niggles (SHUT.THE.FUCK.UP LARA), but overall it's a really solid, fun game. One of this years best (AND ONLY $13.50 RIGHT NOW ON PC!) imo.
I can totally see why older fans would be pissed though. The exploration, while nice, is nothing like the old games. The puzzles aren't hard at all, focusing more on jumping and lighting things on fire, more than anything else. The combat is visceral and fun, but could have been toned down to fit with the theme of the game. It is pretty ridiculous to be blasting so many dudes (seriously,
this
many guys got wrecked here?), but damn if it ain't fun.
I've also been tearing through F.3.A.R (which I
hate
writing like that). It's $5 on
Amazon
right now, or $10 for the whole series. 3 is far more action oriented as well as the co-op play, but damn if it isn't a very fun game for the price and the combat is utterly fantastic. Really happy with the purchase. The multiplayer has some very interesting ideas and modes (F***ing Run and the survival are a blast!) and I'm happy to see folks still playing on PC. The game isn't totally devoid of scares though. The suburb level alone has some really freaky shit going on. As I said though, the combat is damn amazing. A first person cover system that works good? WOW! I hope to see awesome stuff from Day 1 Studios in the future. Just no more creepy Alma dolls guys. Please....
Then of course, I'm really into Black Ops 2 on PC now. I don't care what you think. It's the closest thing to
Quake
we have these days and it's damn fun to me. FUCK YO HATE! Let's get to capping fools.
*- Dagiarrat comes swinging with part 2 of the very well put together, Building a PC series. Damn fine work.
*- Awahuch recaps the Saturday Morning Hangover for us again. Thanks!
*- Alphadeus is pulling away from us. All I can say is thank you so much for everything you've done. You are an amazing cat and I wish you luck. You talented, beautiful bastard. *hugs*
A- A very cool write up on Xbone used games from Ronin4life.
S- LevelSeeker begins a quest, Carter style. GET IN THERE!
P- Communitoid hits us with episode 14. Put on some headphones, drop your pants and give her a listen, eh?
A- CaimDark has some very serious concerns about privacy and you should too.
E- PC FNF's which I totally did NOT pass out for.
E- 360 FNF's brought to by the Xbox One. Remember, it's watching you be naked and eat cheetos.
S- A really beautiful story about how games can help by SafetyDance.
T- CoffeeKnight has not played Wind Waker yet, despite having it for about a year. Even though I'm not a big fan of the 3D Zeldas, I love this one. You're fired.
E- PS3 FNF's. I miss them so....  
S- PopeTheRevXXVIII shares an awesome story involving a Saturn, some games and a Rabbi...
C- Scrustle thinks about having to give up Forza 5 due to MS's lovely tactics so far.
E- Ninty FNF's happened again. All 3 people had a blast. I keeeeeeed.
I- The awesomely name DrHuxtable has some sympathy for the devils, that are Kane and Lynch.
C- Grethiwha has a list. A list of games. For Nintendo to whip out at E3.
C- PopeTheRevXXVIII doesn't think we need to lose sleep over all this nonsense going on with consoles. I agree to a point. Being apathetic got us here though. You reap what you sow.
C- A very cool list of remakes that Mikolaj would like to see, this next gen.
C- AboveUp ponders if Sonic is really a dick, errrr.... bad guy.
C- Jobie24 wants to know why we don't like Ninja Theory. It's not that I don't like them, but they suck at making good combat. They make great worlds though.
E- Weekend Warriors rolls again. WHY YOU NO PEOPLE HIT UP ME?
T- Some well put together toughts on the Xbox One. No screaming or foot stomping. Thanks BlinkingPixels.
$- More UK deals from the awesome Simon. Thanks for always doing this man.
T- Some more well put together thoughts on the ole Xboner, this time from Jon Hartley. SAY WE'RE BLINDLY HATING NOW! SAY IT! I DARE YOU!
T- SkidRowTrash shares some thoughts on the Xbone and enlightens me about TV acheivos...... FFS.
T- Nanokovfan87 drops some steamrolled knowledge on us, concerning the future of AMD and processors.
T- ClashOfPenguin shares some cool info on Shadow of the Eternals. I'm really tempted to give this a chance.... but these damn summer sales are stealing all my money. Hell, even money I don't have.
T- CoffeeKnight shares some thoughts on the awesome looking Game Dev Tycoon.
T- Stealth wants to know which of these awesome games you want. Pretty damn cool list. Check it out.
T- CaimDark has another blog of thoughts about Microsoft and this one is also a cool read.
T- TheKodu has some thoughts about tacked on multiplayer.
V- A heads up to watch Steven's Universe. Looks awesome. Thanks CoffeeKnight!
C- Kefkaroth has a good base idea, but needs to do some proofing and expansion on the idea.
F- TravisCrawford has a Warframe update for us, but it's broken as all hell.
F- More a forum post than a blog Jako21530.
F- Something about Gran Turismo 6? I think....
F- Cimerians tries to pull some copypasta, but forgot to resize the words. FAAAAAIIIIIL.
F- Enjoy slurping it up ICUP, enjoy.
REMINDER:
We
NEED
a Sunday recapper. Please folks, contact the recap message box or any of us recappers if you're interested. Smurfee will blow you.
Now please excuse me, a certain show I love is on...
-PhilKenSebben
FPotD
---
LOOK WHO CAME:
CblogRecaps
smurfee mcgee 1
dagiarrat 1
Dwavenhobble 1
Ben Davis 1
ShadeOfLight 1
Nic Rowen 1
Handy 1
scarritt 1
BlinkingPixels 1
Kevin McClusky 1