Not commenting too much, no more putting boiling water on the ants.
Well, hello there folks! How have you all been? I trust everything has been going just fine in our absence? First of all I would like to apologize the immense delay since the 69th (nice) entry of this feature. As you know, Comments of the Week is a thing we've taken upon ourselves to bring back after it being gone for some while and it's not an official thing. So of course there is a struggle with trying to meet the weekly quota that this feature demands, I'm sorry for that and I want you to know that we do try our best as good as we can. We've missed out on E3 this year, which is a shame as it is generally always a gold mine for fun stuff. So let's try and see if we can get back up again. But you know, ending this on 69 would actually have been quite nice.
Nah, let's do this.
It looks like the ruthless Janemba is headed to Dragon Ball FighterZ
FakePlasticTree: A sense of relief, and dispair that it wasn't "insert personal choice here"
You can now print your favorite house box art for Fire Emblem: Three Houses from My Nintendo
FakePlasticTree: Three Dooooooong *howl*
ℲɐʞǝԀlɐsʇᴉɔ┴ɹǝǝ: ∩dsᴉpǝ poʍu ɯɐʞǝs ǝʌǝɹʎʇɥᴉuƃ qǝʇʇǝɹ
Bethesda announces new Fallout 76 raid at QuakeCon, reminds us that NPCs are coming in November
FakePlasticTree: They are not particularly caring about their rather off-hand inclusion.
Even with this story trailer, I still have no idea what Control is about
FakePlasticTree: Ctrl+C
Not the cat's pajamas! The Good Life pushed back to 2020
FakePlasticTree: I'm really feline it, personally. Cat wait for this game.
Baby T is unlockable in Crash Team Racing's Back N. Time Grand Prix
FakePlasticTree: Words to live by.
Contest: Bring Dafoe home with a PC copy of Beyond: Two Souls
FakePlasticTree: Dafoe is in fact the merchant from RE4.
This Sekiro Toy Story mod sure is nightmare inducing
FakePlasticTree: I'd like to join your posse, boys, but first I'm gonna praise the sun.
Mix drinks and change lives with Girls' Frontline and VA-11 Hall-A's crossover
FakePlasticTree: It's all good, I'm all about the best boss anyway.
Absurd Zelda: Breath of the Wild gitch allows you to ride Prince Sidon
FakePlasticTree: Oh yeeeeeeeah
The quest to put 2B in every game possible continues with a Resident Evil 2 Remake mod
FakePlasticTree: Correct that to "A2" and I'm in.
I'd love to be BFFs with Borderlands 3's mech-loving Moze
FakePlasticTree: Torchman has several sleeper agents, to which he'll transfer his mech obsessed conciousness should the Autobots succeed in finally destroying him.
We may get an English version of the Iwata book after all
FakePlasticTree:
Ubisoft isn't skimping out on Ghost Recon Breakpoint's PC port
FakePlasticTree: Game. Set and Match.
Psychonauts 2 investors are getting guaranteed profits before the game even launches
FakePlasticTree: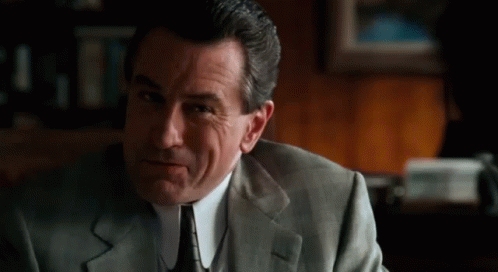 Whatcha been playing this week, Destructoid?
FakePlasticTree: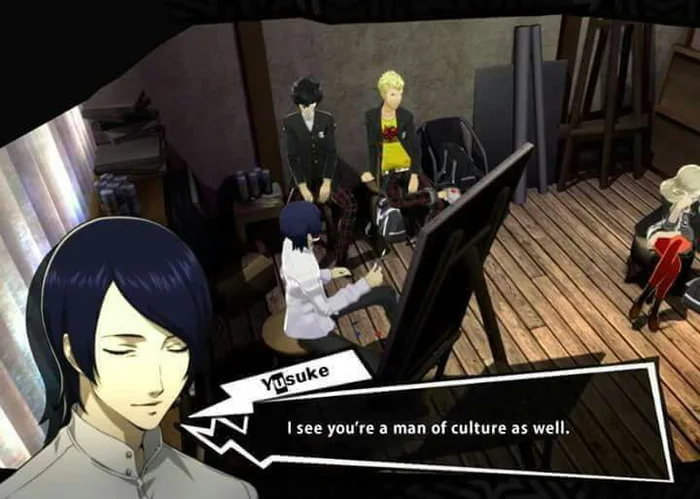 Mario hits the waves in Mario & Sonic at the Olympic Games Tokyo 2020
FakePlasticTree: This is the best use of a gif I've seen in a while, congrats for well put comedic timing.
FakePlasticTree: I read this as "uninformed men" and all I could think of was, why wasn't it "uninformed men" but then again. It's still funny!
FakePlasticTree: It's mean old Mr Fantastic the Menace pranking Mr Magneto Wilson yet again.
FakePlasticTree: Pretty nifty looking guitar there!
FakePlasticTree: If there was a Solid Gold Quickpost section I'd put this there.
FakePlasticTree: We all wish we could pick Torchman's waifu.
FakePlasticTree: Here's a hot take. Lair of the Shadow Broker is better than the entirety of Mass Effect 2, also the Witcher 3 expansions are definitely better than its main game's plot. Looking at this expansion for Doom, I couldn't help but mistake it for Diablo for a second.
Quickpost by InquisitiveRavenclaw
FakePlasticTree: I've had the pleasure of getting commissions done by InquisitiveRavenclaw, and he is very, very good. So here's a taste of his excellent drawing style, and sharp colours.
And that's it for that week, notice I said that week as opposed to this week because you've probably noticed. This entry is a week too late! We are working on that, please understand. Keep on doing the crazyness D-toid, even if we aren't always punctual. We are always watching! Or something.
---
LOOK WHO CAME:
COTW
PhilKenSebben 198
CblogRecaps 147
Kevin Mersereau 136
CelicaCrazed 118
Boxman214 105
Gajknight 97
Inquisitive Raven 70
Floppablecat 63
RiffRaff 46
LaTerry 42
Steel Squirrel 31
PatBateman17 28
bong264 22
GoofierBrute 19
LoneMak 18
CoruptAI125 18
Parismio 17
Soulbow eh 15
Dr Mel 14
Gamemaniac3434 13
Neronium 12
Kerrik52 12
Dreggsao 11
Roager 11
siddartha85 11
Scrustle 9
MajinRotty 8
JuIc3 7
NakedBigBoss 6
TheLimoMaker 6
AtomicBanana 4
sp testure 2
Voltaic Owl 2
Hakkurei 1
maycausecancer 1