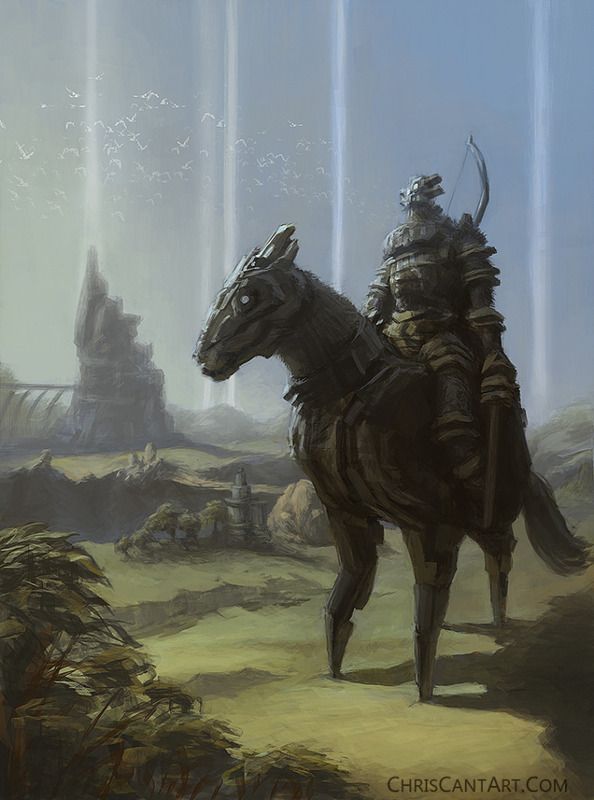 I recently finished Shadow of the Colossus for the first time, and once I saw the title for this month's Artists Wanted the idea immediately popped into my head. I think the relationship between Wander and the Colossi is really interesting, so the game had been fresh in my mind for quite a while now and I'd been itching to paint something for it.
I wasn't sure I'd make enough time to get it done, but today I decided I really wanted to put the finished piece on Dtoid so I knuckled down. I'd have liked to spend more time on it but I think it works as it is.
Hopefully I'll take part every month, in a bit more timely fashion!
---
LOOK WHO CAME:
Calibre53
smurfee mcgee 1
Nic Rowen 1
DynamoJoe 1
Ben Davis 1
Welshedderz 1
LuizPSC 1
hushlorentz 1
solidturtleman 1
Mr Gobbldigook 1
MeanderBot 1
knutaf 1
Kevin McClusky 1
Elsa 1
Occams 1
PhilKenSebben 1
M Randy 1
scarritt 1
Nihil 1
Phoust 1